Videoprogram young chinese artists curated by Cheng Ran in Amsterdam
De arrogantie van de jeugd
Mehraneh Atashi, Alicja Bielawska, Ruta Butkute, Jake and Dinos Chapman, Paul Geelen, Nicolas Lamas, Cheng Ran
Videoprogram curated by Cheng Ran: Enoch Cheng, Zhu Changquan, Keru Yuan, Liu Yuija, Tian Zhu, Peng Zuqiang
25 july – 22 august 2015
De arrogantie van de jeugd is like something non-existent: there is always the pretension to distance yourself from what already exist and what you do not want to be. The pretension will always bring you back to the already existing. It is good to be this haughty, again and again you try to be a tabula rasa. But then again you will always be limited by your knowledge. A sketch of what an exhibition could be, is an exploration of this limitation. A sketch is the search for structure. An open-ended temporality is the only thing this sketch can bring.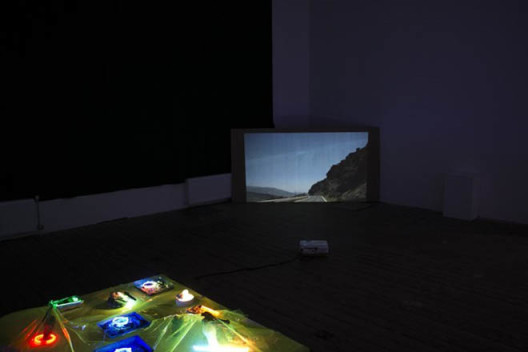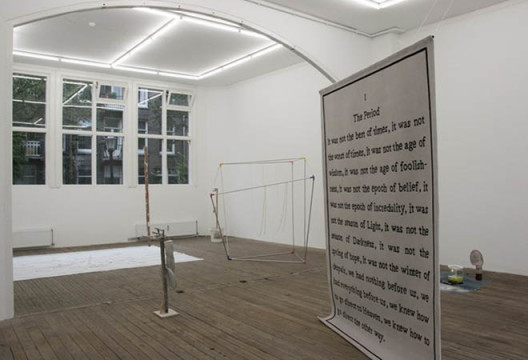 Videoprogram curated by Cheng Ran:
Cheng Ran (1981, Inner Mongolia) lives and works in Hangzhou and Amsterdam. His works convey a young perspective on the unsolvable issues in life, such as problems regarding identity, life and death, and the anguish felt by young Chinese people living through the globalized Chinese culture and cultural policy. Recent solo exhibitions include In cours of the miraculous, Galerie Urs Meile, Beijing and Immersion and Distance, Ullens Center For Contemporary Art, Beijing. Recent group exhibitions include When I give, I give myself, Van Gogh Museum, Utopian Days, Museum of Contemporary Art, Taipei, Inside China, Palais de Tokyo, Forest of Illusions, Galerie Emmanual Perrotin, Whe Have Never Participated, 8th Shenzhen Sculpture Biennale, Perspectives 180, Contemporary Art Museum Houston.
Enoch Cheng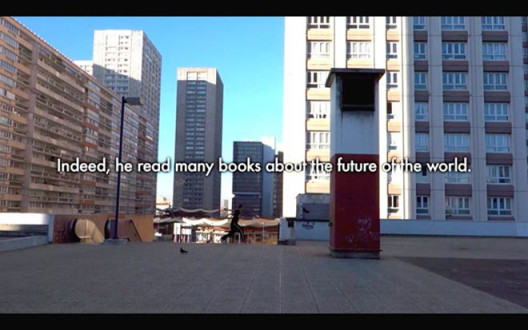 Enoch Cheng
All this happened, more or less: Olympiades, 2015
still from video
HD video, 9.28 min
Peng Zuquiang (lives and works in Beijing and Chicago) holds a BA (First Class Honours) at Goldsmiths (2011-2014) and is currently doing a MFA at the Art Institute in Chicago, where he is the recipient of the New Artists Society scholarship. His works probe, speculate and question the potential and condition of collectivism, through exploring the spatial and temporal dimensions of urban interiors and exteriors. His work has been exhibited at MOCA, Shijiazhuang; Camden Image Gallery, London; The Gallery, Antenna Space, Shanghai.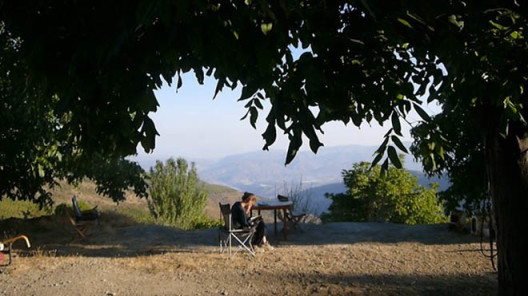 Peng Zuqiang
Spainish Vignettes, 2015
still from video
HD Video 13.17min
Yuan Keru (1990, Hangzhou, China) holds a BFA in New Media from the China Academy of Arts and is currently doing a MFA at the School of Inter Media, China Academy of Art. She has participated in Poetry will be made by all, Moderna Museet, Stockholm; Creating for the future: thinking about the unthinkable, Kunstquartier Bethanien, Berlin; Limited Knowledge (curated by Yang Fudong), Run Run Shaw Media Centre, Hong Kong; Fusion Convergence, T Museum for Contemporary Art, Hanghzou, China; Salon | 89 plus: introducing The Diamond Generation (with Hans Ulrich Obrist), Art Basel Hong Kong 2013; Lecture Series: Border of New Media Art – Creation, Spectatorship, Presentation and Collection, Chronus Art Center, Shanghai.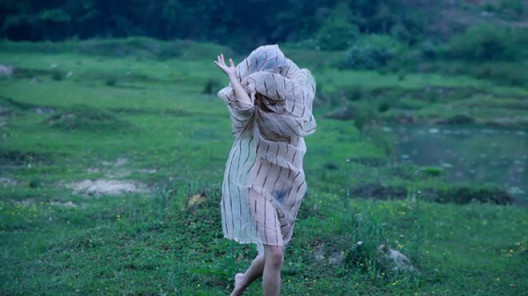 Yuan Keru
Sound of the Deity, 2015
still
HD Video 19.31 min
Zhu Changquan (1989, Shandong, China) graduated from the Trans-Media Art department, China Academy of Art in 2014. Zhu Changquan tries to make new narrative relationships between film and normal objects. Reflections on daily life and himself are focusal points in his practice. He participated in This is not video, Asia Art Center, Taipei; The 1st PSA Emerging Curator Program, Shanghai Contemporary Art Museum; Begin from Chaos, Inna Art Space, Hangzhou; Nowhere to Hide, Vanguard Gallery, Shanghai; All new-formed ones become antiquated before they can ossify, am Art Space, Shanghai; Compressed Project, Vanguard Gallery, Shanghai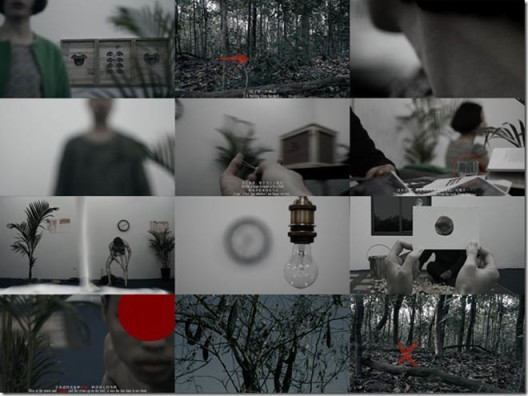 Zhu Changquan
Blow – up, 2014
still from video
HD Video 9.26 min
Liu Yuija (1981, Sichuan province) received her MA in 2009 from the Univery of the Arts London. She has exhibited at the the 10th Shanghai Biennale, Shanghai; Shanghai Gallery of Art, Shanghai; Minsheng Art Museum, Shanghai; Art Basel HK, Hong Kong.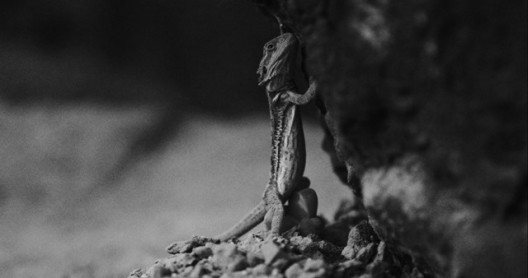 Liu Yuija
The Third Man, 2014
still from video
B/W video, 9.42 min
Zhu Tian (1982, China, lives and works in London) received a MA in Sculpture from the Royal College of Art in London (2014), an MA in Sound Design from Bournemouth University (2007), and a BA in Economics from the University of Nottingham (2006). Moving effortlessly from object intervention to digital to performance to set piece installation, she presents works embodying discourse around the theme of power relations, freedom and individualism. Concerned by the automated routines of robotic individuals in today's society, Zhu creates pieces which she describes as "hiccups – to interrupt and disturb." Her work combines light humour with a sharp sense of critique, and is known for being 'compelling and unsettling'. Zhu has exhibited internationally at Lehmann Maupin, Hong Kong (2015); Victoria & Albert Museum, London (2010); She was also the winner of the Catlin Art Prize (UK) in 2015 and the Broomhill National Sculpture Prize (UK) in 2014, and was selected as the Emerging Sound Artist in the UK in 2009.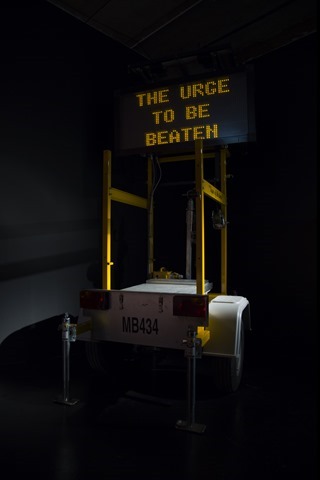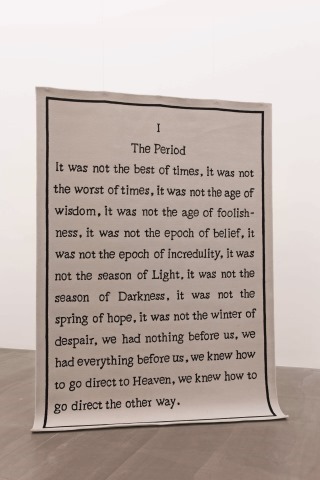 Cheng Ran
The last generation, 
2013
pure new zealand wool, manually embroided
272 x 192 cm