Aike Dellarco | Toshiyuki Konishi First Solo Show in Chin
[Press Release]
AIKE DELLARCO is thrilled to present "Our Traits", the first solo exhibition in China by the Japanese artist Toshiyuki Konishi. The exhibition title refers to the artist's panoramic depiction of common characteristics in human behavior.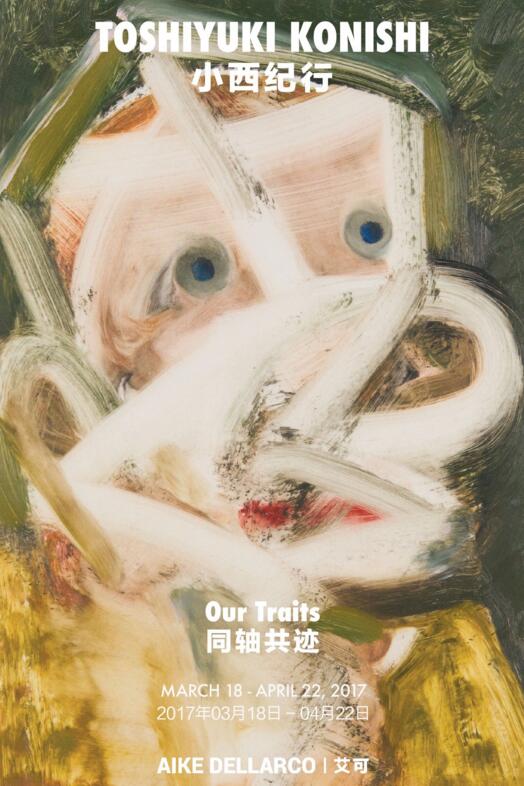 "Our Traits" brings together Toshiyuki Konishi's latest oil on canvas and paper works, created over the past three years. Originally inspired by his childhood photos, the works revisit the processes of family upbringing and social acculturation. They present this private yet universal sense of intimacy and attachment, summoning our past memories and relationships.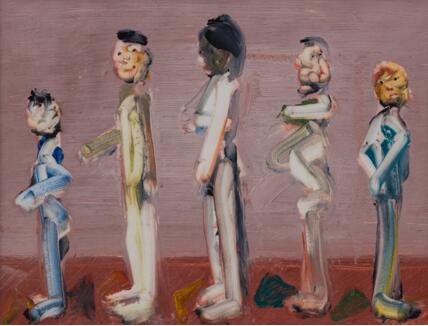 With his distinctive use of blurry faces, the artist dissolves the superficial differentiation between individuals, and thereby touches on the underlying commonality of humanity. On the picture plane, a unified anonymity is thus produced. The artist has from such a perspective elaborated his aesthetic research from the level of individual depiction to the level of ethnographic observation.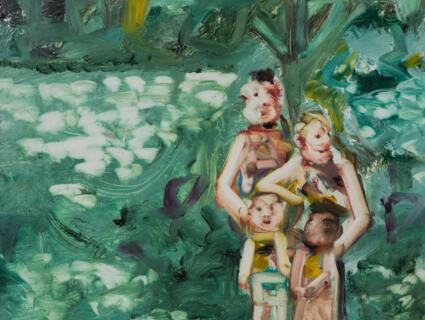 Sculptural contours of figures, simply delineated forms and a spectral external appearance are the works' expressionist signature. The bold brush strokes cutting through the portraits and their vivid, striking geometrical logic serve as subtle metaphors of internalized social structures—the result of humanity's continual adaptation to the environment, reinforced and developed over generations.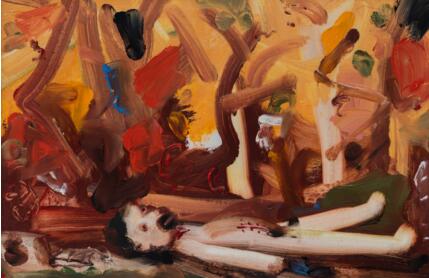 These formative principles, deeply rooted in our instincts and actions, shed light on the influences that originate in our collective unconsciousness. The artist's primitive and emotional style offers viewers the chance to hark back to an "age of the gods" and glimpse at the "archetypal image"—which, as a replacement of sorts, makes up for the lack of mysticism in modern society.