Don Gallery's Group Exhibition ABUSE
[Press Release]
Exhibition: ABUSE
Artists: Hu Zi, Liu Ren, Su Chang, Yansha Zi'an, ZAKA, Zhang Ruyi, Zhang Yunyao
Duration: Sept 20 – Oct 20, 2013
Opening: 5:30-8:00 pm, Sept 20, 2013
Venue: Room 26, 1331 Middle Fuxing Road, Shanghai.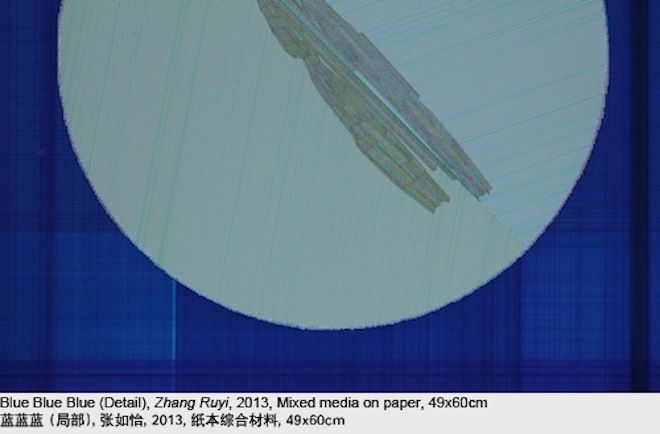 Moderation is considered as one of the moral obligations from the traditional values. However, it seems less and less important in the fast developing and changing society. Abuse, as the opposite side of the traditional value, brings along actions and concepts as subversion. The world is more and more diversified, with different values mixing but not in harmony.
Abuse versus moderation is a set of paradox. Through the group exhibition at Don Gallery, seven young artists, Hu Zi, Liu Ren, Su Chang, Yansha Zi'an, ZAKA, Zhang Ruyi and Zhang Yunyao, present their rethinks regarding the values and unrestrained development nowadays. How the fast development as well as ultimate could be appropriate and last longer, how the self-consciousness of moderation reflecting the reality deliver the individual moods that empowered by this ear, all these have various ways of representations.
This mid-autumn, rethink in the art, and seek the dialectics in the contradiction.