Hanart TZ Gallery: Chen Beixin: Light of Day
[Press Release]
Hanart TZ Gallery is pleased to announce the opening reception of Light of Day, a solo exhibition of expressionist oil painting master Chen Beixin, to take place on Wednesday, 7 December 2016, from 6-8pm at the gallery. The exhibition will feature more than 30 oil paintings created from 2005 to 2014.
Light of Day will be our last gallery exhibition of 2016, and we hope to gather everyone together at the opening to celebrate this special moment, so please come and join us!
Chen Beixin (born 1932) is one of the 21 members of the legendary K.M. Maksimov oil painting course from 1955 to 1957, the only training course brought to China by a foreign expert for over 3 decades, which was to become the foundation of oil painting teaching for all Chinese art academies.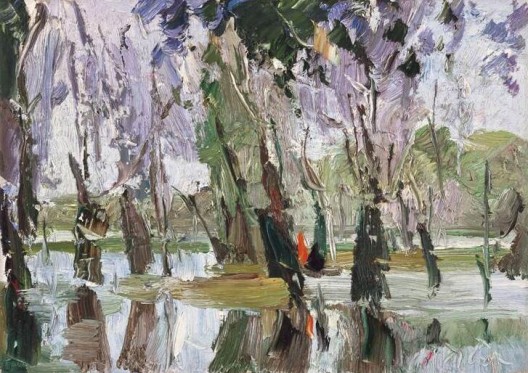 Renowned for his landscapes that combine the artist's love of calligraphy, Chen has developed a style that is rhythmic in brushwork and bold in colouring. His art makes the world dance and scintillate, transforming scenic views into his personal vision.