Painters of the East End
Kasmin
[Press Release]
Kasmin is pleased to announce Painters of the East End, on view at 297 Tenth Avenue between July 11 – August 16, 2019.
The exhibition explores the commonalities and distinctions of the work produced amongst the coterie culture of Long Island's South Fork during the mid-twentieth century, including Mary Abbott, Nell Blaine, Perle Fine, Helen Frankenthaler, Jane Freilicher, Elaine de Kooning, Lee Krasner, Joan Mitchell, Charlotte Park, Betty Parsons, and Jane Wilson.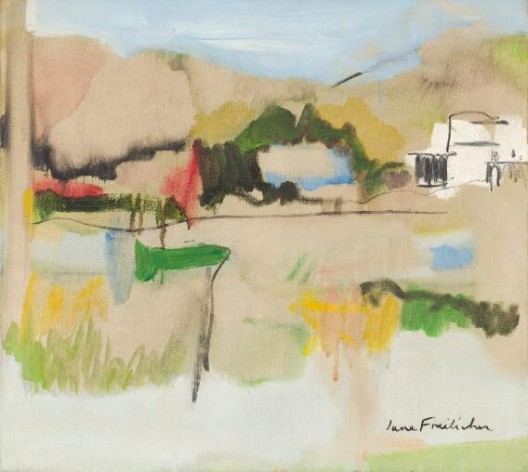 Artists have historically converged on Long Island seeking inspiration from the landscape and an escape from their confined urban studios, while still retaining access to the energy of New York City. With the mass influx of the European avant-garde following the onset of World War II and the subsequent establishment of the New York School, a thriving and collaborative artist-based community was born in the East End.