SGA | Takashi Kuribayashi REVERSE | 9.26 18:00
[Press Release]
September 26 – November 5, 2014
MEDIA PREVIEW: Frisday, September 26, 3 pm.
OPENING RECEPTION: Friday, September 26, 6 pm.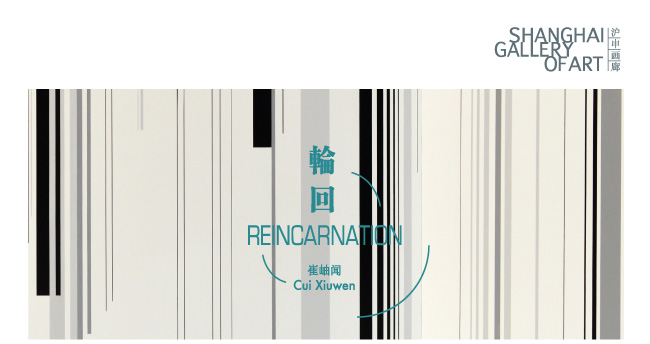 Shanghai Gallery of Art is pleased to present REVERSE, Takshi Kuribayashi"s first solo exhibition in Mainland China. Based between Japan and Indonesia, the internationally renowned artist focuses on the multifarious "boundaries" that separate human civilization from the natural world. He creates large-scale installations replicating aquatic or inland environments using natural materials like plants, earth, and water, which envelop the viewer or provide a bird"s-eye view, delivering an experience of both sides of the human/natural boundary. The penguins and seals that frequently appear in his work are at home both in the water and on land, and thus embody the theme of the boundary while acting as referential contexts to Kuribayashi"s created worlds. The artist is recognized for a practice that embraces sculpture, installation, photography, video and most of all, tools of participatory to examine the position of human beings on the boundary between the natural and the artificial. What land is being shifted? What water is being mapped? What boundaries are to be implemented?
We live in increasingly complex times. Our lands and waters, as a body, are mapped, pierced, ruptured, and reshaped to conform to notions of social and capitalistic development, and altered cartographies play out an authoritarian agenda that expresses itself on our lives and experiences. Once, human beings considered themselves as being part of nature, existing with it in a codependent
relationship. Mother nature is not only a generous giver but, without pre-mediated warnings, also the one who holds the power to be able to take everything away. For the sake of our convenience and to benefit the prevalent profiling of urban opportunism, we control everything around us to be what we want it to be and to expand the limits of our capabilities. Eminently, the relationship between human beings and nature has faded away in our time, or perhaps it is us who have been forgetting about nature all along.
In
this exhibition, testifying to Kuribayashi"s contemplation to the existence of nature around him in his everyday life, and how people exercise their senses of perception to acknowledge their surrounding environment, is based on meta-structuring agents. The particularities of "places", in the artist"s instances, sea locations in Japan, are utilized in the exhibition as key elements to stir up the sensory nerves of the viewers. Once again, as determined in Kuribayashi"s previous installations, the spaces of this exhibition will be reconfigured and our perception of an environment shifted, as depicted in the photographic mixed-media installation, Wasser Wande (water wall). Cutting-edge materials and technologies he uses in the creation of this installation indicate a different kind of relationship he has with nature. Being interactive, the work allows viewers to experience nature with a different pair of eyes that bring into focus an entirely different territory of life. In and out, up and down, varying shades of blue, we are exposed to the artist"s interpretation of moments under water. As Kuribayashi expressed, "There are dual spaces that necessarily exist in the world in which we live. The sea in opposition to the land, the land in opposition to the sky, inside and outside, reality and unreality, nature and non-nature etc. We human beings live in a position that straddles such dual worlds. How much space an individual can handle? We should stop and think. About the place where we live."
Under Kuribayashi, the natural encompasses profound perceptions about "time" and "change" – things that are invisible, untouchable, movable, heard or smelled; things such as water, wind, light, shadow, witnessed in his video, Tornado. With other artworks and a site-specific installation, that will be created within the gallery space itself, particularly the walls and windows, the vacuum within works, in which viewers find their way around and think their thoughts – seeks to grapple and reinforces the relationship between people and their connectedness with each other and their conditions. The artworks will challenge the interdependence between them, thus contributing to the dynamic process of engaging the viewers in a socio-cultural construction.
REVERSE reaffirms the fact that the relationship between humans and nature is inseparable. Just because of our ability to sense the existence of nature is becoming more obscure and indistinct, it does not mean that it is disappearing. In Kuribayashi"s precise articulation of the grammar of his everyday, essentially, it"s about our future and us. After graduating from Musashino Art University in Japan, Takashi Kuribayashi relocated to Germany and completed the master"s program at Kunst Akademie Düsseldorf. In addition to solo exhibitions at the National Museum of Singapore (2007), Beyond Museum Seoul (2011), Towada Art Center (2012), Selasar Sunaryo Art center (2013) and Chelsea College of Art and Design (2013) etc, he has also participated in various group exhibitions both locally in Japan and internationally, including in Tokyo Wonder Site, Hiroshima City Museum, Mori Art Museum, Singapore Biennale (2006), ZKM, Kunsthalle Dusseldorf and Hong Kong Art Center etc.