WANG Sishun solo exhibition "Truth"
[Press Release]
"A flame is ignited from a fire disaster, a specialist cultivates the fire eternally and prevent it from being extinguished."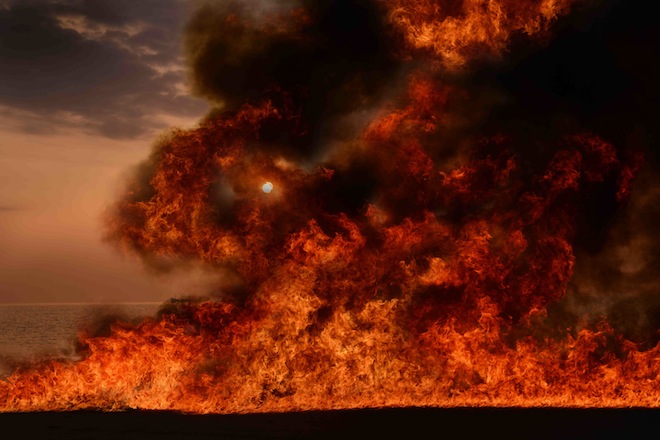 MadeIn Company is proud to present the opening of "Truth" a solo exhibition by Wang Sishun.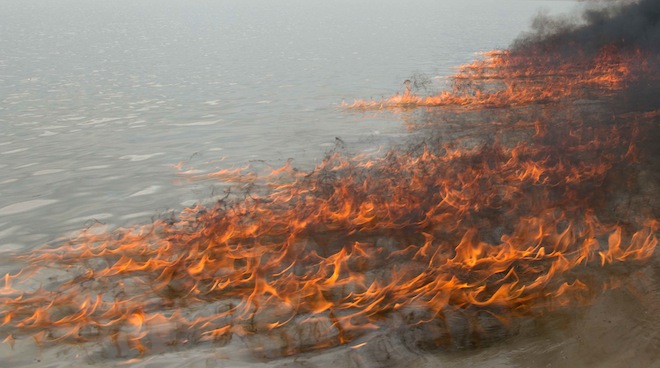 Truth curated by MadeIn Gallery, pursues the reflection of Wang Sishun on time, space and humankind desire. The flame born from a disaster conveys all the tragedies it may relate to: wildness, evilness, invasiveness and destruction, filled with strong desire and vitality.
Although the physical form of the flame nurtured in the artist's studio seems as delicate as a living soul, it may rapidly grow and spread beyond control, leading to unforeseeable consequences, as any danger or evilness on earth. As such, Wang Sishun will bring this flame along in a journey full of uncertainties, "burning" unknown objects, a house, a mountain or a landscape. Within such an unpredictable context visitors will live an unprecedented experience.
Wang Sishun is one of the leading contemporary young artists in China, his practice includes sculpture, installation, video and other media. His works convey a particular reading to material and spaces, always challenging and experimenting new possibilities.
Spirit, desire, time and space are recurrent topics in Wang Sishun's works. In his works spatial distance and time are interchanged, creating a temporal vector. Top of Dopamine (2010) reflects the symbolic distance between dream and reality, while Revenge of the Arrow of Time II (2013) presents the impassable eternal distance within interfacial time, the artist's solo exhibition Liminal Space (2012) showed the relation and distance in the inner structure of each work. This time, Truth, will explore new challenges.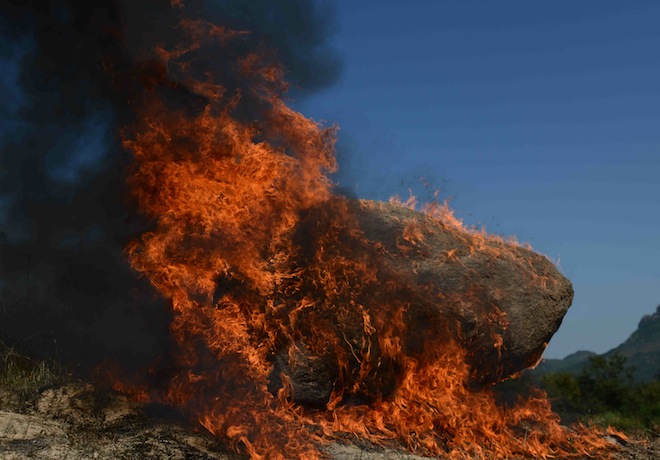 About the artist:
Wang Sishun born in 1979 in Wuhan, graduated from the sculpture department of the Central Academy of Fine Art in 2008. He lives and works in Beijing. Wang Sishun recent solo exhibitions include: The Indeterminate Boundless (Goethe Open Space, Shanghai, China, 2013), Liminal Space (Long March Space, Beijing, China, 2012), Wrong body (Galleria Dell' Arco, Shanghai, China, 2011), Top of Dopamine (Taikang Space, Beijing, China, 2010). Group exhibitions include: 2nd CAFAM Biennale: The Invisible Hand: Curating as Gesture (Central Academy of Fine Arts Museum, Beijing, China, 2014), ON/OFF: China's young Artists in Concept and practice (UCCA, Beijing, China, 2013).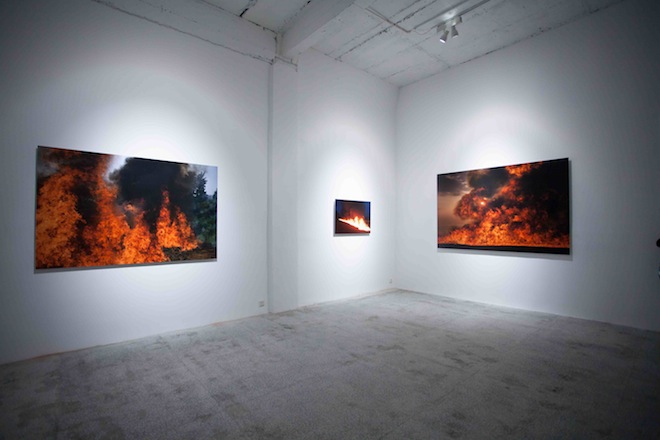 About MadeIn Gallery:
Established in 2009, MadeIn Company, is a contemporary art creation company, focused on the production of creativity and devoted to the research of contemporary culture's infinite possibilities. In 2014, MadeIn Company founded MadeIn Gallery, a gallery dedicated to the promotion of talented international artists, holding high quality art events and exhibitions, with an accent on contemporary culture development and communication.