Yang Zhenzhong
Surveillance and Panorama
Tang Contemporary Art
[Press Release]
Tang Contemporary Art is proud to announce the opening of Yang Zhenzhong's solo exhibition "Surveillance and Panorama"on September 1, 2018, in the first space of Beijing. Curatedby Lu Mingjun, this exhibition focuses on the dissemination ofvisual images and channels of visual perception, and has created a political theater rooted, like the control mechanisms ofpower, in the surveillance structure.
The exhibition comprises three parts. The first part is a looped, revolving installation at the center of the exhibition space, atthe center of which is a mirrored pillar with wire fencing, surrounded by six couches made to official internationalconference standards. Viewers are free to sit down and take in the paintings and video works on the surrounding walls asthe couches slowly rotate. The fenced mirror pillar reflects everything that happens around it.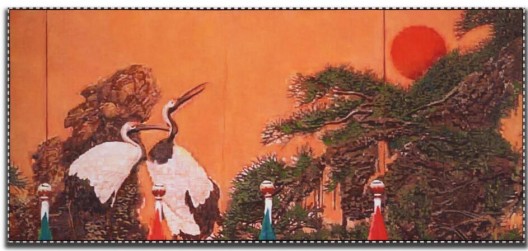 The second part of the exhibition is a corresponding series of paintings hanging on three of the walls in the same space. Thepaintings are derived from official news downloaded from the internet, from which he extracted images of indoor scenes,many of them of meeting halls, conference rooms or other spaces made to official standards. Due to the absence of people,or his intentional removal of them, these scenes look more like still life paintings. Yang Zhenzhong has preserved the lowresolution of the images from when they were downloaded, and in the process of magnifying them as paintings, highlightedtheir granulation and texture. Meanwhile, from the design of the frames and the background, these images appear to be inthe process of being Photoshopped.
For the third part of the exhibition, Yang Zhenzhong installed four wireless cameras in two hidden corners of the exhibitionspace and behind two of the couches. Live feeds from the cameras automatically alternate between each other on an LEDscreen mounted on a separate wall in the space.
As for why choosing "Still Life and Landscape" as the exhibition title, it is because of the sense of the mundane and the "sofuniversality" of still life and landscape painting, and even touches on the historical origins of the still life and the landscape.Still lifes are ofen up-close views, while landscapes are distant views. At first, however, they were both liberated fromreligion, gaining subjectivity from the repression of power. This logic corresponds with Yang Zhenzhong's concepts anddiscourse.We can see that still life and landscape painting both underwent a progression from the divine light to the "light"of nature and life.As Yang Zhenzhong sees it, the ideology that permeates everyday experience is itself a massive discursivespace and confluence of energy, and for that reason, he hopes to use perceptual intersections and dialectic hybrids of vision(image) and politics to release more dimensions of power and momentum of life.