FORM AS BEING – Solo Exhibition and Artist Residency by Omar Chowdhury
FORM AS BEING
Solo Exhibition and Artist Residency
by Omar Chowdhury
OPENING: Wed 10 September at 19:00 – 22:00
EXHIBITION: 11 September – 5 October 2014
---
FINISSAGE WEEKEND
---
FORM AS BEING
MOMENTUM is proud to present the first solo exhibition in Berlin of the lyrically cinematic video works of Australian-Bangladeshi artist Omar Chowdhury.
Made in a deep, two-year immersion into spiritual sites and spaces in Dhaka, this ambitious body of works explores the processes, materials, and theologies of spiritual practice in a formalist yet rhythmic accumulation of imagery, sounds and meanings.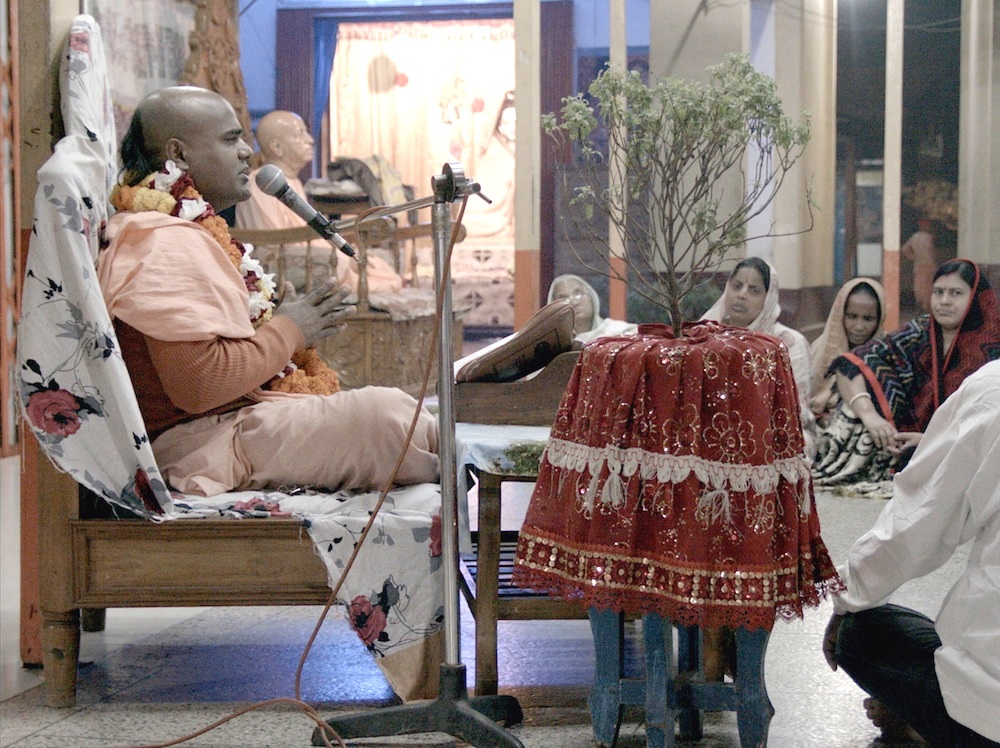 Encompassing the places, rituals, music, lives, and beliefs of holy and lay-believers, the artist has created a complex, absorbing series of works that combine and re-purpose fictional, documentary, and experimental techniques to create a rich, philosophical and phenomenological enquiry into religious practice and its representation.
ABOUT THE ARTIST
In 2014 Omar Chowdhury has current and upcoming solo exhibitions at Shepparton Art Museum and Galleries UNSW. He is the recent recipient of a Bengal Foundation Commission (2014), a finalist for the John Fries Award (2014), received an Australia Council Skills and Development Grant (2014), an Edward M. Kennedy Grant for the Arts (2013), and an Australian Cinematographer's Society Gold Award. He has shown works in galleries, institutions, and festivals in Australia, Asia, and Europe. He was born in 1983 and studied at the University of New South Wales, Sydney. He currently lives and works both in Sydney, Australia and Dhaka, Bangladesh.
4A Centre for Contemporary Asian Art Writes:
"Omar Chowdhury produces large-scale, richly detailed audio-visual installations filmed in extended ethnographic immersions into cultures that are in radical transition. His formalist yet deeply emotive works hold in permanent tension various conflicting polarities: narratives and the surreal, materiality and the spiritual, rhythm with chaos, humour with melancholia, power and weakness, and success and loss. Out of these frictions he creates a densely woven and deeply metaphoric aural and visual language of inquiry. Working with small crews and ultra high-definition equipment, he spends years in isolated, archaic, and anachronistic ecologies to interrogate duelling epistemological and oncologic questions that are centred on our existence and its representations in art, cinema, and Western historiography".
Read the reviews of this exhibition at 4A Centre for Contemporary Asian Art in Sydney:
in "The Guardian" by Andrew Frost
in "BLOUINArtinfo" by Nicolas Forreest
ABOUT THE EXHIBITION
This exhibition originated at 4A Centre for Contemporary Asian Art in Sydney, Australia, in May – August 2014 under the title of WAYS. With gratitude to 4A, the Keir Foundation, the Australia Council for the Arts, and the EMK Centre in Dhaka, MOMENTUM is very pleased to bring this stunning exhibition to Berlin, and to show for the first time in Berlin the work of this extraordinary emerging talent. We also thank .CHB the Collegium Hungaricum Berlin and Budapest Calling for hosting the MOMENTUM_InsideOut Screening of Omar Chowdhury's work and the Dialog with eminent art historian, critic, and curator Mark Gisbourne. READ MORE ABOUT MARK GISBOURNE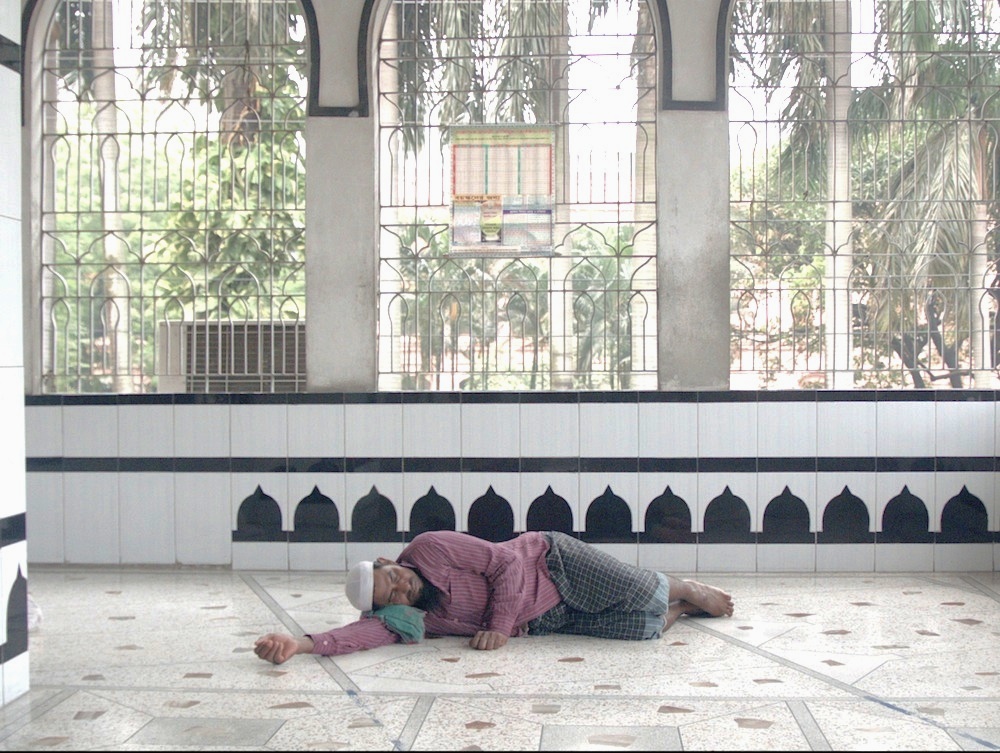 4A Centre for Contemporary Asian Art fosters excellence and innovation in contemporary Asian and Australian culture through research, documentation, development, discussion and presentation of contemporary visual art. In the belief that Asian cultural thinking will have an important impact on the future, 4A's aim is to ensure that contemporary visual art plays a central role in understanding the dynamic relationship between Australia and the Asia-Pacific region.