21st Century Art Incubator – OPEN CALL FOR CURATOR (Asia Pacific), 1a space
About 21st Century Art Incubator:
1a space aims to provide emerging artists and curatorial talents a platform for conceptual and experimental art to fill the gap between larger public institutions and commercial ventures. Aiming to continuously rethink and re-examine the scope and the boundaries of "space," 21st Century Art Incubator solicits and supports ideas for projects that take innovative curatorial approaches and experimental formats.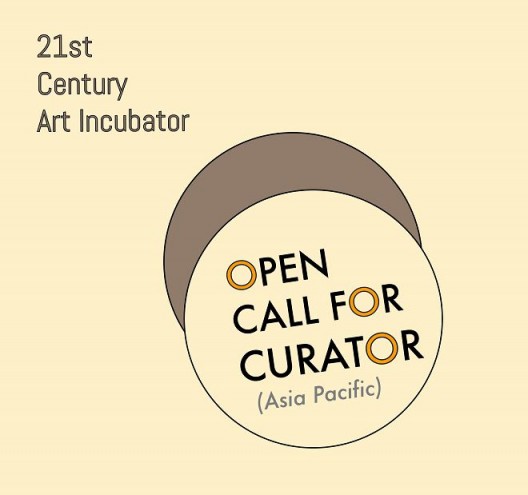 About Open Call for Curator:
The Open Call for Curator aims to promote arts in Hong Kong to the international arena and energize the Hong Kong art scene by encouraging international collaboration. The project offers one conspicuous curator/curatorial team from Asia Pacific the necessary time and resources to realize and agitate new frontier in cultural discussions and project with the aim of encouraging inter-cultural exchanges, curatorial research and exhibition planning, and time to collaborate with the creative community and art network in Hong Kong. 1a space provides allowance for flight tickets (for non-Hong Kong curator(s) only), accommodation (for non-Hong Kong curator(s) only), exhibition space and production fee to the curator(s), who produces an exhibition in 1a space in March-April 2018 with at least 1 related public programming. Also, selected curator(s) will be awarded a $20,000 HKD honorarium.
All applications submitted will be considered final and treated as such. Applicants will not, under any circumstances, be permitted to add or edit an application once it has been submitted. All incomplete or duplicate applications will be immediately disqualified. All the submitted plans and materials will be entrusted confidentially.
Submission Requirements:
Curator or curatorial team from Hong Kong and Asia Pacific
A no more than 10-page detailed exhibition proposal that outlines both the curatorial statement, background and plan for the exhibition
A short synopsis of proposed project
Expectation and objective for joining the project
A preferred duration of stay and if accepted this can be negotiated according to gallery availability and schedule
A working timeline for the exhibition to open in March to April 2018
List of participating artist(s) and short bios for each
A completed Budget Plan with considerations for shipping and/or art production as well as artist fee
Curator(s)'CV
Portfolio of previous production
To apply, please send us the required documents (in English) via e-mail to: info@oneaspace.org.hk or by post at Unit 14, Cattle Depot Artist Village, 63 Ma Tau Kok Road, To Kwa Wan, Kowloon, Hong Kong
For more information, please visit our website: http://www.oneaspace.org.hk/single-post/21stCenturyArtIncubator-OpenCallForCuratorAsiaPacific
If you have any questions please write to: info@oneaspace.org.hk