Chronus Art Center is pleased to present "Growing Neolife Art", a lecture of Leonardo Art, Science and Technology Lecture Series 2017
Speaker: Oron Catts
Date: 10th June 2017
Time: 15:00 – 17:00
Venue: Chronus Art Center
Address: Building 18, No.50 Moganshan Rd
Organized by Chronus Art Center
In collaboration with Leonardo / ISAST
*Free admission. To reserve a seat, please click here.
About the Lecture
Tissue engineering and regenerative biology are usually discussed in relation to biomedical research and applications. However in the last decade we witness a shift; there is a growing interest in exploring spin-off tissue engineering and regenerative biology technologies for other ends, such as consumer products, art and design. This talk will outline these developments in areas such as in vitro meat and leather, actuators and bio machine interfaces, speculative design and contemporary artistic practices.
SymbioticA, the Centre of Excellence in Biological Arts is where much of the research into artistic use of the life science takes place; the talk would draw on extensive experience of using tissue engineering and other life science technologies for artistic and deign ends to speculate about what lead to these applications and their possible future developments. Avoiding utopian and dystopian postures and using the notion of the contestable, this talk will also highlight some philosophical and ethical consideration stemming from new technological approaches to life in relating fields such as synthetic biology and metagenomics.
About the Speaker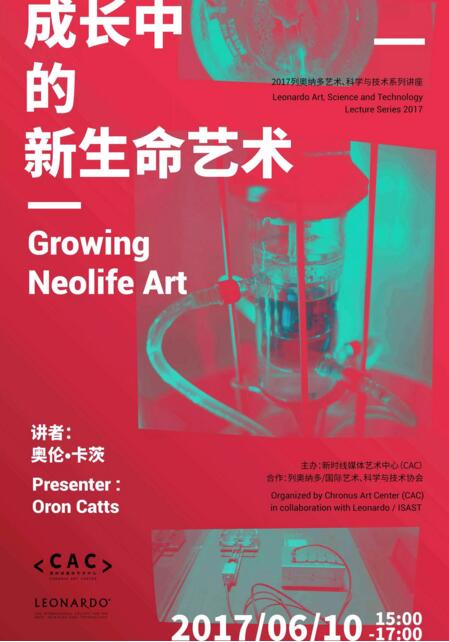 Oron Catts is the Director of SymbioticA, The Centre of Excellence in Biological Arts, School of Anatomy, Physiology and Human Biology, The University of Western Australia and a Professor at Large in Contestable Design at The Royal College of Arts, London. Catts is an artist, designer, researcher and curator whose pioneering work with the Tissue Culture and Art Project which he established in 1996 is considered a leading biological art project. In 2000 he co-founded SymbioticA, an artistic research centre housed within the School of Anatomy, Physiology and Human Biology, The University of Western Australia. Under Catts' leadership SymbioticA has gone on to win the Prix Ars Electronica Golden Nica in Hybrid Art (2007) the WA Premier Science Award (2008) and became a Centre for Excellence in 2008. In 2009 Catts was recognised by Thames & Hudson's "60 Innovators Shaping our Creative Future" book in the category "Beyond Design", and by Icon Magazine (UK) as one of the top 20 Designers, "making the future and transforming the way we work".
Catts' interest is Life; more specifically the shifting relations and perceptions of life in the light of new knowledge and it applications. Often working in collaboration with other artists (mainly Dr. Ionat Zurr) and scientists, Catts have developed a body of work that speaks volumes about the need for new cultural articulation of evolving concepts of life. Catts' ideas and projects reach beyond the confines of art; his work is often cited as inspiration to diverse areas such as new materials, textiles, design, architecture, ethics, fiction, and food.
Catts curated nine exhibitions, developed numerous artistic projects and performances. His work was exhibited and collected by museums such as MoMA NY, Mori Art Museum, NGV, GoMA, Yerba Buena Center for the Arts (San Francisco), Ars Electronica, National Art Museum of China and more.
➙ As an installment of the Leonardo Art, Sicence and Technology Lecture Series 2017, this lecture will be premiered at Central Academy of Fine Arts (CAFA) on June 7th.
About the LEONARDO ART, SCIENCE AND TECHNOLOGY LECTURE SERIES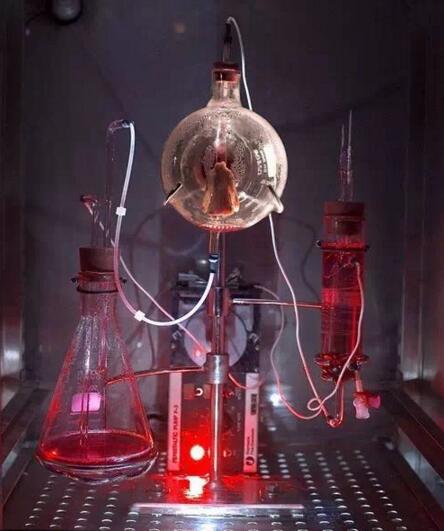 Co-organized by CAC and Leonardo / ISAST, in collaboration with CAFA Center for Art and Technology (CAFAcat) and CAFA School of Experimental Art, each installment of the series will feature renowned guest speakers from around the world on topics within the ever-expanding scope of Art/Science. CAC and its partner institutions will provide the venues for the events.
About Leonardo
Leonardo/The International Society for the Arts, Sciences and Technology (Leonardo/ISAST) serves the global network of thinkers and practitioners working in the realms where art, science and the humanities connect. Since its beginnings nearly 50 years ago, Leonardo has fostered and supported the work of artists, scientists and scholars dedicated to breaking down the barriers that often separate fields of endeavor. Today, Leonardo/ISAST continues its leadership in cross-disciplinary creativity through the publication of content on evolving platforms (in collaboration with the MIT Press); the presentation of events, residencies and art/science projects; and other programs designed to address the interests of the art/science/humanities community.