LEVY GORVY ANNOUNCES NEW SHANGHAI OFFICE AND APPOINTMENT OF DANQING LI AS SENIOR DIRECTOR, ASIA
[Press Release]
New York, NY, September 6, 2017— Dominique Lévy and Brett Gorvy, principals of Lévy Gorvy, announced today that the gallery will expand its presence in Asia with the opening of an office in Shanghai, China, and the appointment of Danqing Li as Senior Director, Asia. The expansion, a natural outgrowth of Lévy Gorvy's already active engagement in the region, will enable the gallery to deepen its relationships with collectors and artists in Asia; work more closely with museums and cultural institutions; and extend its critically acclaimed exhibition program to reach new audiences.
"We are delighted to welcome Danqing Li to our international team," said Lévy Gorvy co-founder Brett Gorvy on the occasion of the announcement. "Having worked with her for many years in Asia during my tenure at Christie's, I have always admired the depth of her knowledge and her unique sensitivity not only to art but to the cross-cultural connections it creates.  It's an honor to welcome her to the Lévy Gorvy family."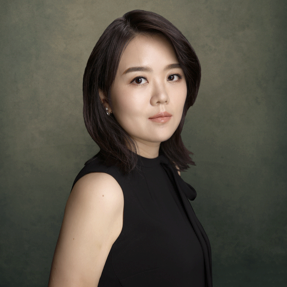 Lévy Gorvy has a special interest in Asian modern and contemporary art, materialized through acclaimed exhibitions and publications devoted to Kazuo Shiraga, Zao Wou-Ki, Chung Sang-Hwa, Seung-taek Lee, and Tsuyoshi Maekawa. With its expansion in Asia, the gallery will further develop relationships with these artists and estates, and plans to initiate an exhibition program in the region that focuses upon cross-cultural affinities. The critically admired exhibitionWillem de Kooning | Zao Wou-Ki, presented at Lévy Gorvy New York in early 2017, will travel to China in 2019.
Danqing Li joins Lévy Gorvy with more than a decade of experience in the Asian art market. Having received art history degrees in both China and the United Kingdom, Li previously worked as a specialist in Post War and Contemporary Art at Christie's, where she helped to develop client relationships across Asia through auctions, private sales, and exhibitions. Li contributed to significant growth in Christie's business in China since the auction house's sale in Shanghai in September 2013, which was the first auction in mainland China lead by the international house. She also successfully led the firm's inaugural +86 First Openproject and sale in Shanghai in 2015, promoting works by emerging Chinese contemporary artists to a global audience. In addition to her work with Christie's, Li has served as a trustworthy advisor to many private institutions and collectors in the region.
"It is my great honor to join Lévy Gorvy," remarks Li. "Both Dominique and Brett are leading experts in the art market, admired internationally for representing masterpieces and advising leading private collections. I look forward to working very closely with them to provide exceptional services to collectors in Asia, helping them build extraordinary collections across the region and create a bridge for Asian artists and institutions to connect the broader world."
Lévy Gorvy's Shanghai office will be located at CITIC Square on Nanjing Road West, the city's most prominent business district. Li commented, "Shanghai has a rich contemporary art scene and long history of connoisseurship characterized by a special blend of Chinese and international perspectives. It's particularly exciting to launch our efforts in this extraordinary city, and to approach our expansion in Asia with both an international perspective and a local sensibility."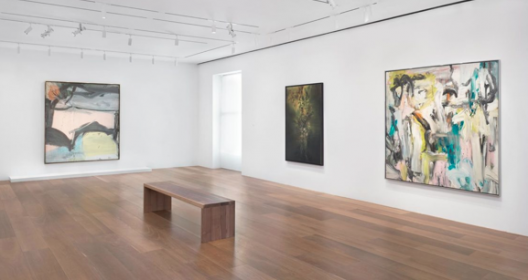 About Lévy Gorvy
Lévy Gorvy cultivates a program devoted to innovation and connoisseurship in the fields of modern, postwar, and contemporary art. Formed by Dominique Lévy and Brett Gorvy, Lévy Gorvy maintains gallery spaces at 909 Madison Avenue in New York, expanded in January 2017, and in Mayfair, London, inaugurated in 2015. The gallery fosters continued dedication to the living artists and artists' estates it represents and pursues a robust program of exhibitions and multidisciplinary events. Lévy Gorvy produces ongoing art historical research and original scholarship, publishing exhibition catalogues, monographs, and other key publications.