Miraculous 2018 (Flowers, Light & Art)
"Miraculous 2018 (Flowers, Light & Art)" is the first large-scale crossover floristry art show in China that integrates floristry, sculpture and light interactions. This exhibition is held in Miracle Garden of Shanghai Pujiang Country Park from 13th April to 18th June 2018, covering an area of 430,000 square meters in total.
The entire flower show consists of: 7 gardens of featured flowers, 4 gardens of love, 4 gardens of flower varieties, the 3D Flower Tapestry of Wonders of nearly 20,000 square meters, a selected flower exhibition area of about 15,000 square meters, a vertical flower exhibition of 1500 square meters, and a flower sea display area of 60,000 square meters.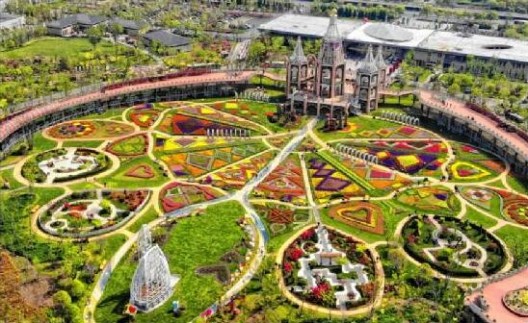 The curatorial team Art2gether integrate arts into the miracle flower show, and make it a highlight of this exhibition, in which various of artworks of foreign artist Basmat Levin and domestic artist Zhang Zhanzhan are showcased.
Basmat Levin(巴斯马特·勒文)
A foreign female artist whose smile and palette have the power to light up the world. She believes that the positive power can change the word, bring innovation, happiness, love and beauty. The outdoor and indoor exhibitions showcase her two series of signature works, "Pattern" and "Portrait".
The exhibition consists of Basmat's outdoor installation of 25 units of flags and 30 harmonious cubes. There are altogether 8 patterns, including 6 signature floral patterns and 2 portraits. The indoor adhesive installation on wall which is 7 meters in width, together with a handful of classic originals and prints hanging in the air, present the whole look of Basmat's work. They are bright, enthusiastic, and are filled with happiness and joy.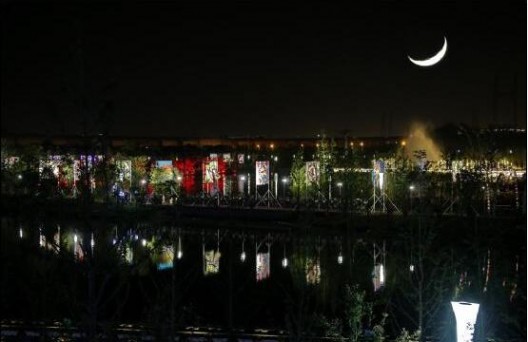 Zhang Zhanzhan
As the annual art figure of 2017, Zhang is well-known in the art circle with the name of "dream-make of art". His artworks are simple, pure, yet caring for humanity. They are works with a soul. Zhang creates a mysterious surrealistic state with his paintings and sculptures, and makes the visitors feel like they are in a fairytale-like dreamland.
Pink Rabbit at the bank of Jing Lake
The giant "Pink Rabbit", 8 meters in width. Its cuteness is set off by stark contrast against its giant volume, representing the adorable, kind and innocent personality.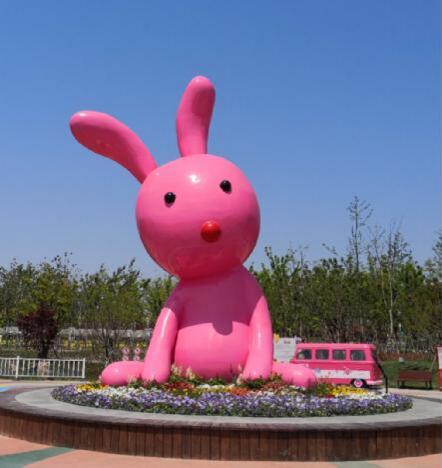 "Looking for Happiness" series of little bear
Zhang Zhanzhan's signature work series, "Looking for Happiness". These red bears are scattered in the child zone in the Miracle Garden.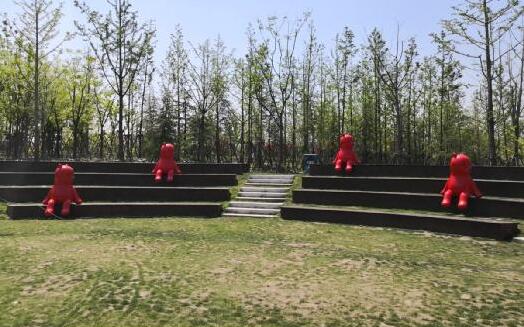 Basmat&张占占室内双个展
Basmat & Zhang Zhanzhan Indoor Dual Exhibition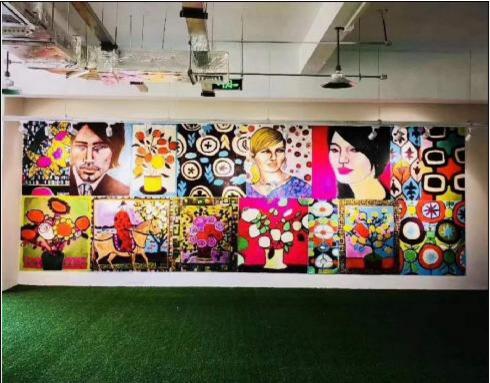 This contemporary dual exhibition covers 800 square meters, and showcases a selection of the originals, art peripherals, sculptures, installations, limited edition printings, and other crossover works of the two artists.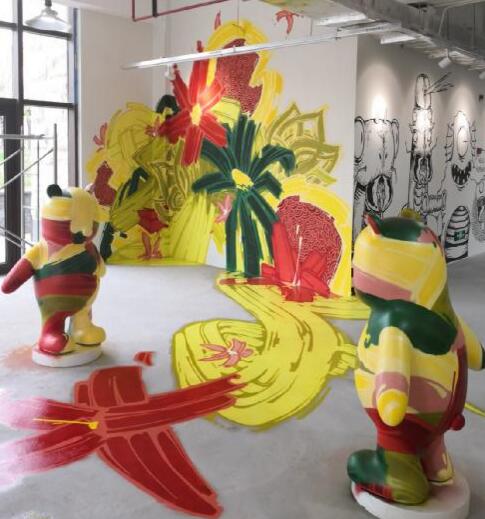 During the flower exhibition, there will be an international indoor graffiti exhibition held with the theme of "Secret Garden". Seven well-known artists from home and abroad, including Coozie (Liu Xuezhe)、Guo Lin、Morecrew(Shen Yaojun)、GPS(Shi Zheng)、and Keno (Tang Mi), are invited to paint their works.
Ticket Information:
Flower Show (8:30-18:00): 100RMB for adult, 50RMB for elderly and child;
Light Show (18:00-21:00): 50RMB for adult, 30RMB for elderly and child.