Press Release: Zhou Xiaohu, Scheiße • 夏色
Press Release:
Zhou Xiaohu, Scheiße • 夏色
Curated by David Elliott
13 September – 1 November 2015
Opening 12 September at 6-9pm
MOMENTUM: Kunstquartier Bethanien, Mariannenplatz 2, 10997, Berlin
Scroll dow to see the life performance dates ↓ ↓
See MOMENTUM exhibition page>>
[From curatorial text by David Elliott]
MOMENTUM is proud to announce the first solo show in Germany of the pioneering Chinese video and animation artist Zhou Xiaohu. It is curated by English-born curator and writer, David Elliott, who has worked extensively on contemporary Asian art.
Scheiße • 夏色, German slang for faeces and a popular expletive, the artist's choice for the exhibition's title, is intended to reflect not upon his view of art but on the conditions in which all work is made, including art. This idea is clearly expressed in Das Kapital No. 1 – Questionnaire Show, (2015), a new site-specific performance and installation Zhou has made for this exhibition which has developed out of concerns that have run as a decisive element throughout his previous work.
Here, Zhou invokes sleazy peep shows and the sultry, inviting glances of Amsterdam "window girls" as ready-mades for a performance. A scantily clad actor reclines in a glass booth, telephone in hand; how she speaks and the style of her presentation mimics the live phone-ins on the adult channels of German TV. But on entering this exhibition visitors are presented with a choice: either they stand and watch or, if they pick up the handset, they are thrust into a scripted exchange of a completely unexpected order.
Instead of revolving around titillation, or the recital of a price-list of future delights, the exchange consists of an ideological 'discussion' about a new economic system. This is driven by a complex set of questions developed by the artist that question the economic and social status and role of the performer in the context of wider questions about the Chinese and world economies.
The visitor may either respond or remain silent. The exchange evolves into a kind of questionnaire, bound by common causes and emotions, that are related to global questions that affect us all – about power, economy, statehood, aspiration, communication, interpretation and misunderstanding.
Zhou Xiaohu is a member of the Chinese generation that experienced in childhood the hysterical, random cruelties of the Cultural Revolution, as well as the wild elation of the country 'opening itself to the world' throughout the 1980s. Like many others, he has greeted the booms and busts of both ideology and economics since that time with a mixture of incredulity and scepticism. Conflicting ideas: power and weakness, love and harshness, beauty and ugliness, naivety and cynicism, oppression and freedom, run as leitmotifs throughout his films, animations, installations and performances. Yet he has always been careful to expose these by casting a humane but provocative perspective on the different processes, forms, and media he feels are appropriate for his subject.
Zhou's whole body of work may be seen as part of a longstanding Chinese artistic tradition in which the inner reflections of an individual collide with the wider political contexts within which they find themselves. Yet it may also be placed within a more recent current of scepticism that focuses on the discrepancies between dominant ideology and economic policy. This he treats in a range of different media, using surreal, absurdist narratives and situations that may be understood as both parodies and allegories of what he sees before him.
Accompanying this new work, MOMENTUM is also showing two of Zhou's early animated videos that reflect on the body – physical, gendered and political – in radically different ways: The Gooey Gentleman (2002) and Conspiracy (2004), show him making violent drawings on his own skin of the transforming bodies of others. These are accompanied by Secret (2012), an animated video projection on two painted aluminium panels, that seem to be depicting someone being shot….
During the exhibition, viewing access to an archive of all his films will also be made available through Video Bureau at MOMENTUM.
An illustrated catalogue will be produced to coincide with the exhibition with a discussion on Capital between David Elliott and the artist.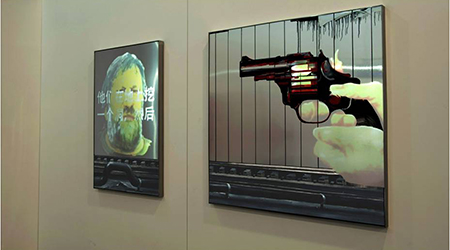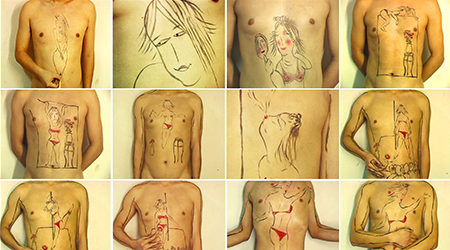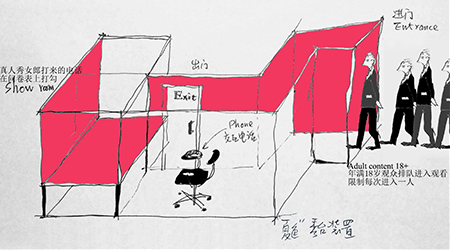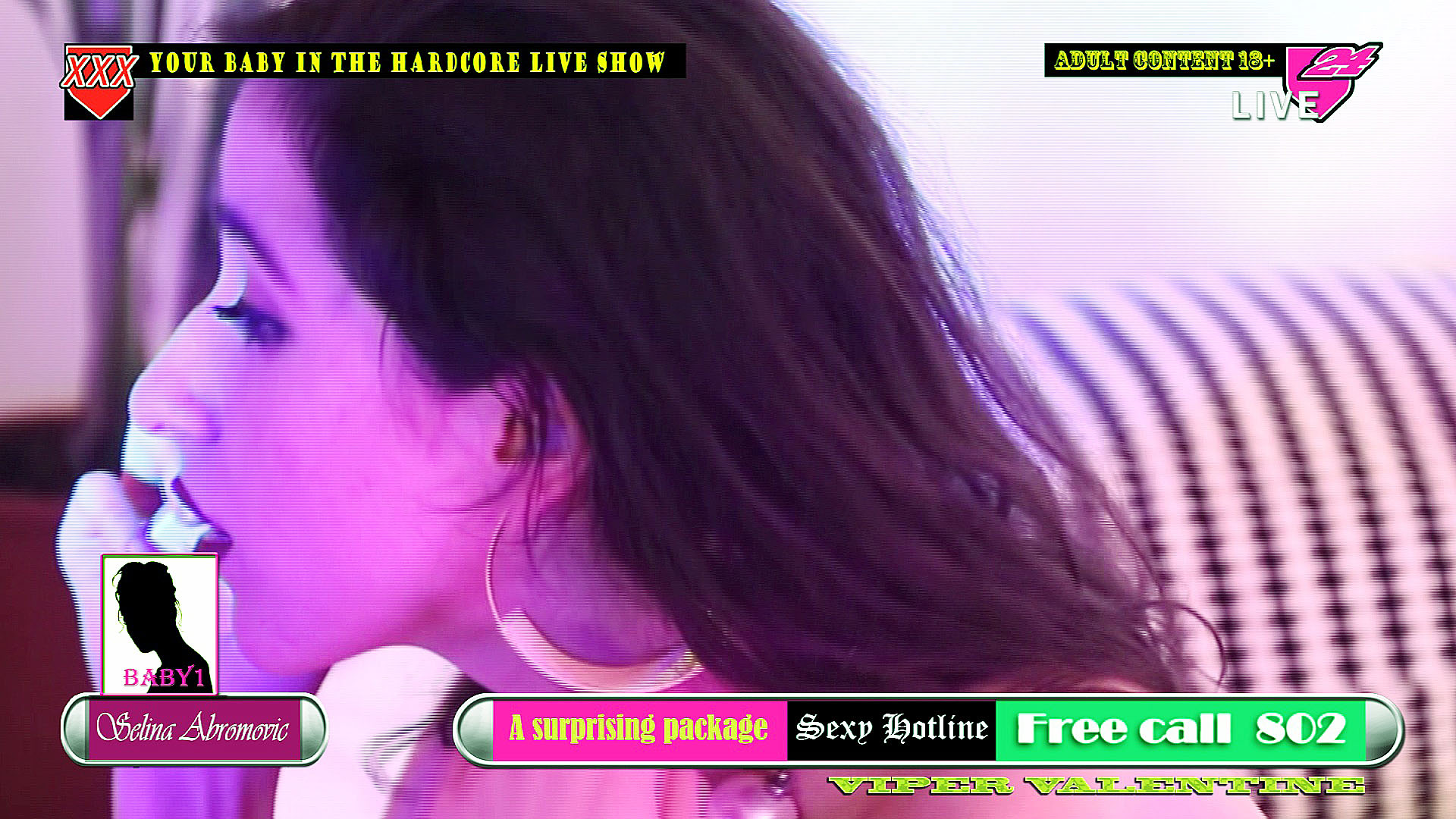 ---
Zhou Xiaohu (b. 1960 Changzhou, lives and works in Shanghai) was one of the first contemporary artists in China to work experimentally with sculptural ideas of video and animation. These works often reflect upon power, the role of the media, and the identity of the artist. Equally important are his social interventions that treat contemporary social paradoxes as 'ready-mades' that allow him to formulate art and society assemblages, or what he calls "collaborative installations". The work of Zhou Xiaohu has been exhibited at MoMA, New York, USA; Tate Liverpool, Liverpool, UK; Kunst Museum, Bern, Switzerland; Shanghai Art Museum, Shanghai, China; and the International Center of Photography, New York, USA and the Museum Moderner Kunst Stiftung Ludwig, Wien, Austria.
Zhou Xiaohu has participated in such art exhibitions as the Shanghai Biennale, Shanghai, China (2002); Seville International Art Biennale, Seville, Spain, (2004); China Now, The Museum of Modern Art, New York, USA (2004); Asia Pacific Triennial of Contemporary Art, Brisbane, Australia (2006); The Real Thing, Tate Liverpool, Liverpool, UK (2007); Not Soul For Sale, Tate Modern Turbine Hall, London, UK (2010); the 8th Gwangju Biennial, Gwangju Art Museum, Korea (2010); and Pandamonium: Media Art from Shanghai at MOMENTUM, Berlin (2014). Zhou Xiaohu was awarded the CCAA Award in 2002 and 2006; and in 2014-2015 he is the recipient of the DAAD Artists-in-Berlin Program award to live and work in Berlin for one year.
David Elliott is an English born curator and writer. He has been Director of the Museum of Modern Art in Oxford, England (1976-96), Director of Moderna Museet in Stockholm, Sweden (1996-2001), founding Director of the Mori Art Museum in Tokyo (2001-2006), the first Director of the Istanbul Museum of Modern Art [Istanbul Modern] (2007), Artistic Director of the 17th Biennale of Sydney (2008 – 2010), Artistic Director of the 1st Kiev International Biennale of Contemporary Art (2011-12), and Artistic Director of the 4th International Biennale of Work by Young Artists in Moscow (2014-2014). He is a visiting professor in curatorship at the Chinese University in Hong Kong and chairman of the board of Triangle Art Network/Gasworks in London. In 2016 he will be Artistic Director of the biennial October Salon in Belgrade, Serbia.
Video Bureau is a non-profit organization that provides a platform for exhibiting, organizing and archiving video art. With spaces in both Beijing and Guangzhou, Video Bureau's mission is to collect and organize artworks by video artists into an archive that welcomes both research and public viewing. Every two months Video Bureau inducts a new artist's works into its collection and hosts related screenings and talks.
EXHIBITION & PERFORMANCE SCHEDULE:
13 September – 1 November 2015
Opening 12 September at 6-9pm
MOMENTUM, Kunstquartier Bethanien, Mariannenplatz 2, 10997, Berlin Opening hours: Wed – Sun, 13.00 – 19.00
http://momentumworldwide.org/exhibitions/scheisse-zhou-xiaohu/
The performances will take place at the following dates and times:

12 September (SAT)
   18:00-21:00
13 September (SUN)
   15:00-17:00
18 September (FRI)
   18:00-20:00
   Berlin Art Week
19 September (SAT)
   18:00-20:00
   Berlin Art Week
26 September (SAT)
   15:00-17:00
  3 October (SAT)
10 October (SAT)
17 October (SAT)
24 October (SAT)
31 October (SAT)
  1 November (SUN)
At all other times, a video of the performance will be shown within the installation.