Time_Art_Impact Dialogue #2 with Map Office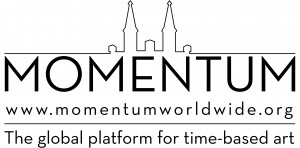 In Cooperation With
Are proud to present
Public and Private Space: Map Office's radical urbanization experiment
Two Hours of Video Screening
followed by
Map Office in dialogue with Li Xiangning
At Minsheng Art Museum
Address: bldg F, NO.570 West Huaihai Road
29 June at 7:00pm (1:00pm in Berlin)
MOMENTUM and Minsheng Art Museum invite artists Laurent Gutierrez and Valérie Portefaix (Map Office) and Professor Li Xiangning for the second phase of Time_Art_Impact. During this event, Map Office's Runscape (2010, 24min 18sec, MOMENTUM Collection) will be screened, followed by a discussion on the space-time abnormity, the relations and strains between individual and various environments, and how humans subvert or adjust space. The soundtrack by Roller Control, a Hong Kong rock band, adds more violent aesthetics to the video, which make it possible for the audience to experience how this work defines and applies public space in a both visual and auditory way.
MAP OFFICE is a multidisciplinary platform devised by Laurent Gutierrez (b. Casablanca, 1966) and Valérie Portefaix (b. Saint-Etienne, 1969). This duo of artists/architects has been based in Hong Kong since 1996, working on physical and imaginary territories using varied means of expression that includes drawing, photographs, video, installations, performance and literary and theoretical texts. Their entire project forms a critique of spatio-temporal anomalies and documents how human beings subvert and appropriate space.
Their projects have been included in major international art and architecture events, including: the 7th, 11th and 12th Venice Architecture Biennale (2000, 2008, 2010), the 7th Gwangju Biennale (2008), the 10th Istanbul Biennale (2007), the 15th Sydney Biennale (2006), and the 52nd Venice Art Biennale (2007).
Laurent Gutierrez is Associate Professor at the Hong Kong Polytechnic University's School of Design, where he leads the Environment and Interior Design discipline and the Master of Strategic Design as well as the Master in Urban Environments Design. He is also the co-director of SD SPACE LAB. Gutierrez is currently finishing a PhD on the "Processes of Modernization and Urbanization in China focusing on the Pearl River Delta region."
Valérie Portefaix is the principal of MAP OFFICE. She received her Master of Architecture degree from the School of Architecture Paris-Belleville and a PhD in Urbanism from the Pierre Mendes University, France. She is currently a Visiting Assistant Professor at the Hong Kong Polytechnic University's School of Design.
Li Xiangning is Professor in history, theory and criticism at the College of Architecture and Urban Planning, Tongji University, and guest editor of magazine Time Architecture. He is not only a young professor, but also an architecture scholar, architecture critic and curator. In recent years, he has been active in both academic and public circles and devotes himself to architecture design, both at home and abroad.
Interpreter: Ding Jun, Lecturer in the College of Foreign Languages and Literatures, Fudan University.

TAI#2: Map Office in dialogue with Li Xiangning from Momentum Worldwide on Vimeo.