TIANZHUO CHEN
ACUD Galerie, Kunsthaus ACUD, Berlin
In the first days of summer, Tianzhuo Chen came to Berlin to open up his hybrid universe, Zhuangzi's dream of the butterfly.
Tianzhuo Chen—a solo-show curated by Karma Ltd. Extended at ACUD Galerie, in Cooperation with Torstraßen Festival, held at Kunsthaus ACUD Veteranenstrasse 21, Berlin.
"Once upon a time, I, Zhuangzi, dreamt I was a butterfly, fluttering hither and thither, a veritable butterfly, enjoying itself to the full of its bent, and not knowing it was Zhuangzi. Suddenly I awoke, and came to myself, the veritable Zhuangzi. Now I do not know whether it was then I dreamt I was a butterfly, or whether I am now a butterfly dreaming I am a man. Between the butterfly and me there must be a difference. This is an instance of transformation."—Zhuangzi, The Butterfly as Companion: Meditations on the First Three Chapters of the Chuang Tzu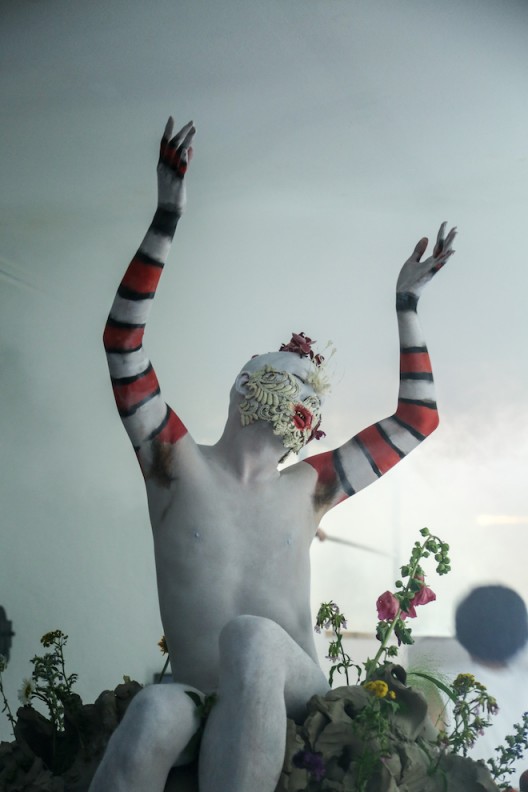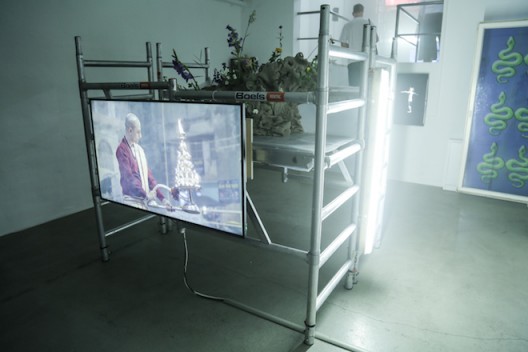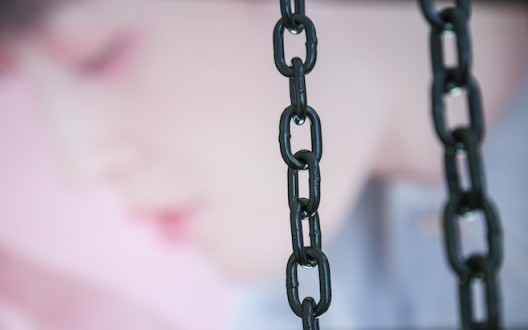 On display were video documentations featuring encounters in those hybrid spheres – performances, environments, evolutions, transmogrifications. The next evening, Tianzhuo Chen dreamt.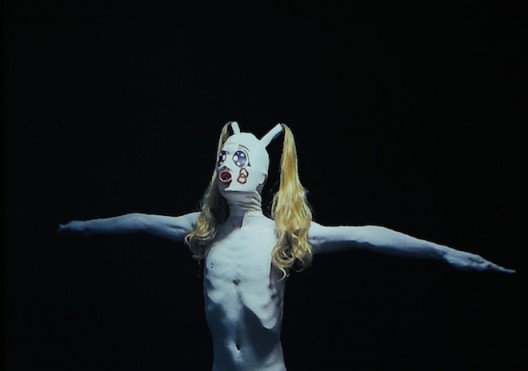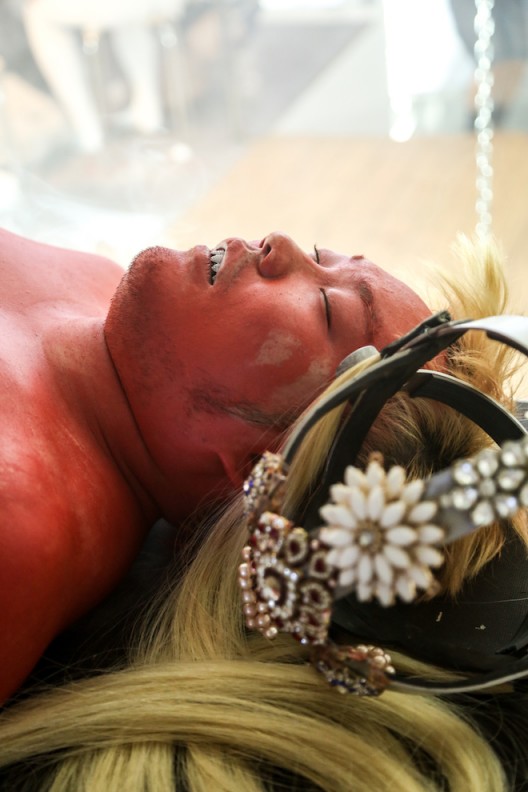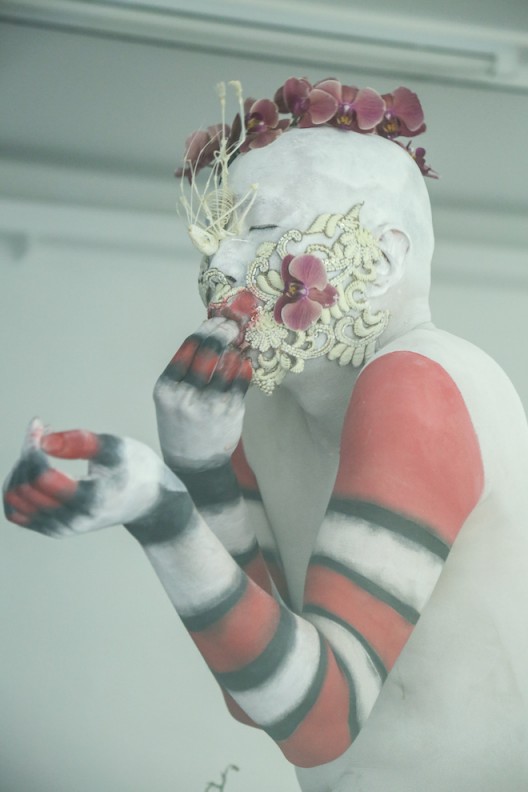 About the Artist
Tianzhuo Chen lives and works in Beijing and Shanghai. In 2009, Chen graduated in graphic design from Central Saint Martins College of Art and Design London. In 2011 he obtained an MA in Fine Arts from Chelsea College of Art and Design. Working across the mediums of painting, drawing, installation, video and performance, Chen borrows and corrupts religious and pop-culture iconography to generating new systems of meaning and subversive, hyper-sexualized representations of global youth culture.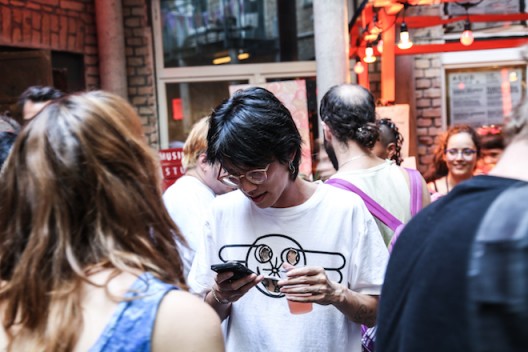 My fascination with pop culture is really like some kind of worship…I create ephemeral temples in different places in order to question the fragility of our contemporary lives and dwindling morality and beliefs.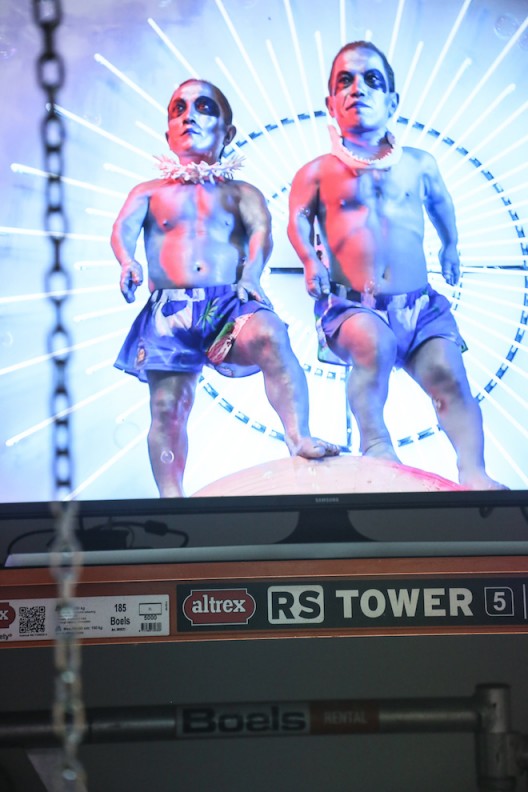 Chen's first solo exhibition was presented at Palais de Tokyo in Paris in 2015 and featured performances with the Beijing-based performers Beio, China Yu and the French collective House of Drama. Alongside the foundation of his fashion and nightlife label , Asian Dope Boys, Chen's theatre performances also became well known. In Ishvara or An Atypical Brain Damage, which were presented at Wiener Festwochen (Vienna), steirischer herbst (Graz) and Kampnagel (Hamburg), amongst others, he collaborated with musicians such as Aïsha Devi, Dis Fig and Kakushin Nishihara.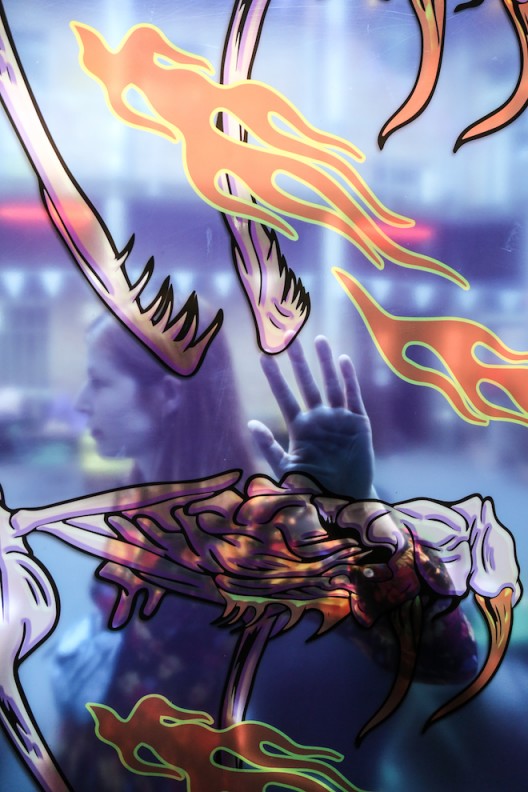 All images courtesy the artist and Karma Ltd. Extended. Photos: Anneli von Klitzing.
Ran Dian Photo is a photographic project space and newsletter documenting art exhibitions and performances.
Karma Ltd. Extended is a curatorial collaboration between Pauline Doutreluingne and Petra Poelzl, who puts the human imagination centerfold by focusing on artistic narratives about future possibilities of co-existance.