Alec Von Bargen
Leo Gallery, Shanghai
[Press Release]
Leo Gallery Shanghai proudly presents photographic artist Alec Von Bargen's solo exhibition "Solo" this April. This exhibition presents Alec Von Bargen's long-term art project since its creation in 2015: "So.lil.o.quy", after his solo exhibition held in Leo Gallery Hong Kong in 2015, and the "Split – Alec Von Bargen Solo Exhibition" co-organized by Leo Gallery and the Swatch Art Peace Hotel Shanghai in 2016.
Born in New York and raised in England and Mexico, Alec Von Bargen is an active international visual artist. He most recently exhibited at the 54th and 56th Venice Biennale, the Victoria and Albert Museum, London, the OCT Museum in Shanghai, China and Les Rencontres D'Arles Festival, France, amongst others. His work has won numerous awards including the IPA's in LA and the PX3's in Paris. He was a finalist for the 2013 Dubai Emerging Artist Award and Aesthetica Magazine, UK, selected him as one of their 2013 and 2014 top 100 Artists. He was the finalist for the Terry O'Neill Award and the Celeste Prize in Berlin, Germany.
In 2015, Alec Von Bargen was selected by François-Henri Pinault among others as the guest artist at the Swatch Art Peace Hotel, Shanghai, where he completed a six-month artist residency programme in China. The English name of this exhibition, "Solo", comes from the name of Alec's new project "So.lil.o.quy" which was inspired by communications with the director of Swatch Art Peace Hotel during his stay. According to the director, the aesthetics and humanity driven undertone of Alec's work makes him a perfect match for the projects with MSF (Médecins Sans Frontières).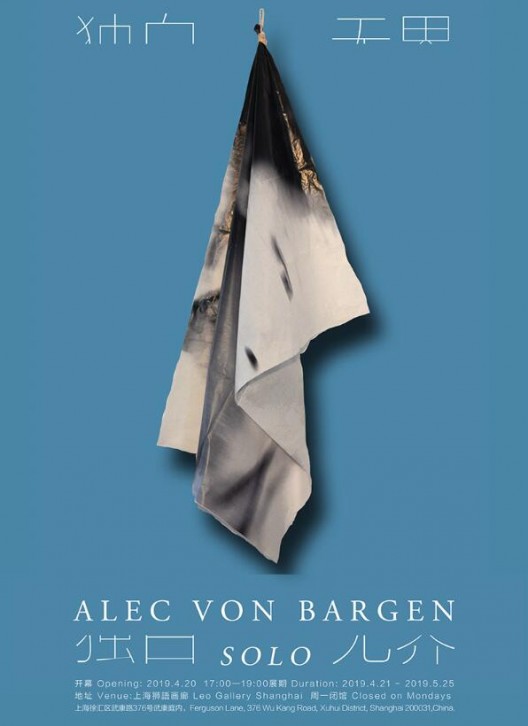 Founded in Paris in 1971, Médecins Sans Frontières (MSF) is an international, independent, medical humanitarian organisation that delivers emergency aid to people affected by armed conflict, epidemics, pandemics, natural disasters and exclusion from healthcare. MSF offers assistance to people based on need and irrespective of race, religion, gender or political affiliation.
"As an artist,you have to be very individual, and move forward alone at times."—AlecVon Bargen
Alec VonBargen travelled to MSF organizations around the world and embarked on an18-month borderless artistic journey. But just as the word "So.lil.o.quy" itself is divided up, Alec does not want the project to be a monologue, as it has nothing to do with who he is. It is the voice of people speaking aloud about their conflicts, trying to find solutions to their own problems, that to Alec is fundamental.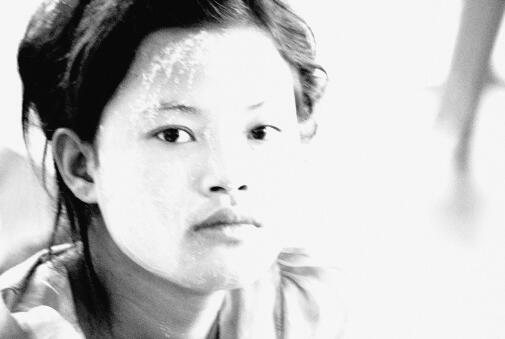 "I was given almost, in a sense, carte blanche to go and experience different MSF mission/projects around the world. I can't cease to say it: that was a gift, a gift in the sense that there's no other way to do it. And I was very focused on the fact that I needed it to be long term conflicts, because I needed to really feel", Alec said.
Alec's photographic art captures aesthetic instances resonating true with their historical, political and social contexts to create a visual dialogue field. Exploring the potential meaning of realities, his work focuses directly on human nature, and bring people into rethinking history, society, inner selves and ultimate issues.
These seemingly simple portraits are full of exclamatory marks and question marks, as they are hints of humanity. The artist captures the moment of eyes and expressions, thus directs the emotions and inner monologues of the characters to the viewer. From these static frames, the viewer feel the smiles, cries and struggles of the characters in direct psychological dialogues.
By using an introspective force to transform the realities into dream-like atmospheres, Alec Von Bargen emphasizes the silence in rapidly developing societies and the feeling of losing one's selves. He reveals another world that seems unknown to us with genuine reflections of images and realities, enabling the viewer to rethink the common characteristics of human minds and nature.
The exhibition will be on display at Leo Gallery Shanghai from April 21st to May 25th, 2019.