Calla Henkel and Max Pitegoff: Winter Sublet – HK Spring Workshop
[Press Release]
Artist-duo Calla Henkel and Max Pitegoff have arrived from Berlin to start their second residency, and are now stealthily orchestrating their take-over of Spring Workshop in a project entitled Winter Sublet.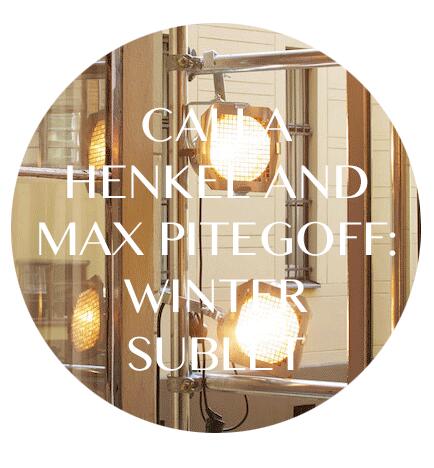 From Nov 19 until Dec 18, Henkel and Pitegoff are reshaping Spring Workshop's space and program. Together with their invited residents-collaborators, they will stage a series of public events to develop a script that will grow with the community in and around Spring. Henkel and Pitegoff will also be taking over the communications of Spring Workshop in the next 5 weeks, so be ready to receive our official announcements directly from them.
But for now, please save the afternoon of this Saturday, Nov 19, to join us for the commencement of the Winter Sublet, which will feature a performance by the first resident-collaborator Jan Vorisek.
We look forward to sitting with you in the audience.
Signing off,
Christina, Jess, Mandy, Phoebe, Sean, AJ and Mimi