GAO LEI
"Wilderness"
White Space Beijing
[Press Release]
We are delighted to announce the opening of Gao Lei's third solo exhibition at WHITE SPACE BEIJING, "Wilderness" will open on September 3rd, and presenting his recent works.
Mankind's pursuit of the essence of life has generated and channeled pluralistic and complex cultural and value systems. Despite the existence of contradictions and conflicts between these different systems, they are mutually intertwined and compatible. However, the unlimited expanding industrial production and capital markets of societal substantial sustainability interfere with this pursuit and manipulate the life experiences which are simplified, distorted and remolded into singular yet functional "norms".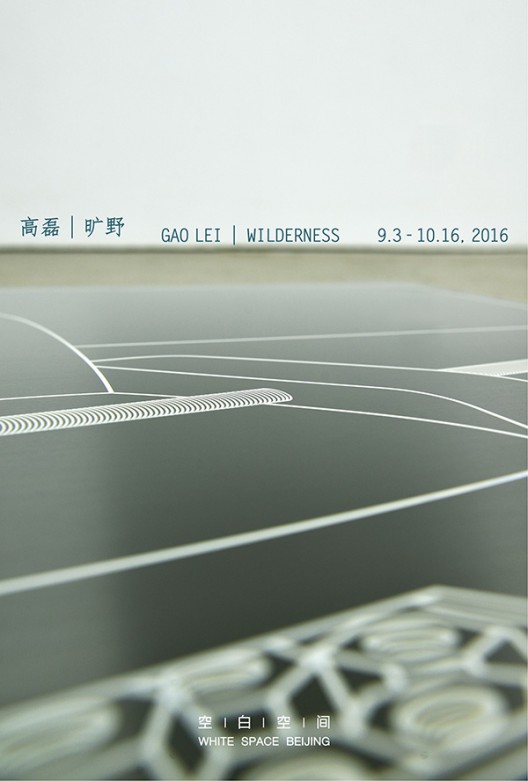 The intention to use art works to warn and resist these "norms" has always been a constant in Gao Lei's creative practice. He has refined an unique method of integration and reconstruction. His artworks shows the indomitableness of truths and the explorableness of origins, which acts as an ascetic in the wilderness, on the edge of being tempted and falling, while the substantial natural, the aura of spirits and the unknown realms transcending these constraints are infinitely unified inside the finite physical entity, with integrally overlapping and intermingling.
Gao Lei (b. 1980, Changsha, Hunan Province, China) received his BFA in Digital Media Department of Central Academy of Fine Arts in 2006, he currently lives and works in Shanghai and Beijing. Recent exhibitions include: Turning Point: Contemporary Art in China Since 2000, Minsheng Art Museum, Shanghai, China(2016); We, A Community of Chinese Contemporary Artists, K11 Art Museum, Shanghai, China(2016); AFTER UTOPIA – Revisiting The Ideal In Asian Contemporary Art,Singapore Art Museum, Singapore(2015); OBSERVER CREATOR – Second CAFAM·Future Exhibition, CAFA Art Museum, Beijing, China(2015); WINDOWSKY – Gao Lei Solo Exhibition, Museum of Contemporary Art, Taipei(2014); Criss-Cross: Artworks of Young Chinese Contemporary Artists from Long Collection, Long Museum, Shanghai, China(2014).