K11 Art Foundation and MoMA PS1 co-present .com/.cn in Shanghai
[Press Release]
The K11 Art Foundation (KAF) and MoMA PS1 co-present .com/.cn, the first project jointly presented by the two institutions as part of an ongoing research partnership. Originally presented during Art Basel Hong Kong in March 2017, the new iteration of .com/.cn in Shanghai is co-curated by Klaus Biesenbach, Director of MoMA PS1 and Chief Curator at Large at The Museum of Modern Art, and Peter Eleey, Chief Curator of MoMA PS1. Featuring work by Darren Bader, Trisha Baga, Cao Fei, Heather Dewey-Hagborg, Aleksandra Domanović, Gregory Edwards, Li Ming, Liang Wei, Lin Ke, Mak Ying Tung, Miao Ying, Jon Rafman, Martine Syms and Wang Xin, the exhibition further investigates regional differences within the digital ecosystem and their effects on contemporary art. The exhibition will take place at the chi K11 art museum, one of the leading art centers in Greater China.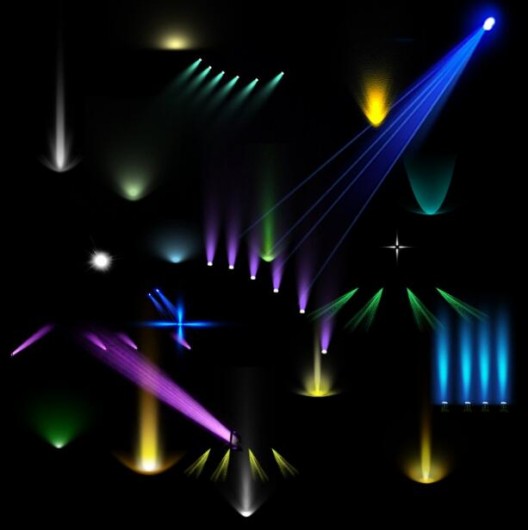 .com/.cn showcases artistic practices in China and the West that respond to, or are affected by, our digital ecosystem. Frequently described as a "network" or a "cloud," this system is often assumed to be universal, unencumbered by territory, language, law, or national culture. However, distinct regional internets have developed, each conditioning different social behaviors, economies, and modes of thought. These variations are particularly evident in comparing artistic responses to the available internets of China and the West, and their respective political and economic systems.
Some of the works selected for .com/.cn examine the Chinese digital ecosystem, its permeability to Western content, and the cultural aspirations it both encourages and limits. Others reflect artists' use of regional platforms for research and communication – for example Google, Facebook, Weibo, and WeChat – and their influence.
Paintings in the exhibition propose new abstract spaces that combine historical Chinese and Western vocabularies with contemporary pictorial schematic devices. Technologies of surveillance mingle with apps and devices that invite participation. Real geographies are set against technological representations and imaginary terrains, evoking the challenges facing the liberal ideals of globalization in an age of nationalist retrenchment.
Klaus Biesenbach, Director of MoMA PS1 and co-curator of .com/.cn said:
"Technology has provided new tools for the production, distribution, and reception of art while also enabling rapid advancements in global trade and information exchange, showing that the world wide web is actually 'webs' as the .com and the .cn of the title suggests—just to name two of them. With this expanded exhibition, we hope to create new dialogue around ways in which art is changing in the digital era, both in China and the West. We are pleased to continue our collaboration with the K11 Art Foundation to showcase the results of our ongoing research partnership."
Adrian Cheng, Founder and Honorary Chairman of the K11 Art Foundation said:
"It is with great pleasure that we are presenting .com/.cn again following its successful debut in Hong Kong during Art Basel 2017 as part of our continued research partnership with MoMA PS1. We are excited to be working with dynamic and adventurous artists who have contributed a host of new works building on those from the original show."
Notes to Editors
Credit line
.com/.cn, co-curated by Klaus Biesenbach and Peter Eleey, is on view at chi K11 art museum, Shanghai, 9 November 2017 – 3 January 2018, co-presented by the K11 Art Foundation and MoMA PS1.
k11artfoundation.org
momaps1.org
About K11 Art Foundation
Founded by Adrian Cheng in 2010, the K11 Art Foundation (KAF) is a registered not-for-profit organisation that supports the development of Chinese contemporary art from Greater China. KAF provides a creative platform that nurtures Chinese artistic talents and brings them to the international stage through collaborations with leading art institutions across the world. The Foundation also serves as a unique incubator for young and emerging Chinese artists and curators to create new and meaningful works, through research, initiatives, partnerships and artist-in-residence program.
About MoMA PS1
MoMA PS1 is one of the oldest and largest nonprofit contemporary art institutions in the Unites States. An exhibition space rather than a collecting institution, MoMA PS1 devotes its energy and resources to displaying the most experimental art in the world. A catalyst and an advocate for new ideas, discourses, and trends in contemporary art, MoMA PS1 actively pursues emerging artists, new genres, and adventurous new work by recognized artists in an effort to support innovation in contemporary art. MoMA PS1 achieves this mission by presenting its diverse program to a broad audience in a unique and welcoming environment in which visitors can discover and explore the work of contemporary artists.
About the chi K11 art museum
Established in 2013, the chi K11 art museum (Shanghai) is one of the leading art spaces in Shanghai. With over 3000 square-meters dedicated to exhibitions and cultural events, the centrally located venue is a pioneering space that connects art with the masses. The spectrum of programming held at the chi K11 art museum encompasses; exhibitions, educational schemes, art forums and the Artist Klub. The venue facilitates public engagement with art and culture, whilst providing a popular platform for emerging art talents to an extensive audience.