kunst.licht Gallery Berlin – "What a wonderful world"
[Press Release]
Lian Zhiping – Shan Feiming – Tang Jing – Yingji
kunst.licht Gallery cordially invites you to the opening of their new gallery space in Berlin. The gallery, founded in 2008 in Shanghai out of love for fine art photography, has grown into a well respected hub and professional platform for artists, collectors and cultural institutions worldwide.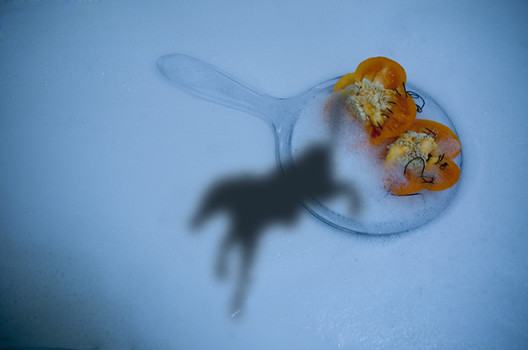 press reception / apéro -  Saturday, Feb. 21st, 5-6 pm
opening Saturday, Feb. 21st, 6 pm
introduction by curator, writer and professor David Elliott
The gallery is the first in Berlin to specialize in Chinese / Asian as well as Western photography. Among the artists are well-known positions such as Vivian Maier, Lu Yuanmin and Michel Comte.
"What a wonderful world" shows the work of four young upcoming Chinese artists
who all share the common experience of studying and working in Germany. While some engage with the form of installation, others have interdisciplinary concepts – much like their cultural influence from the two continents.
Artist Lian Zhiping (educated in Hangzhou and Berlin) is concerned with moments of loss and transition. In her series "Aground" she reveals dreams, anxieties and fantasies from a female perspective and in "Archive from 1983" she deals with political punishment. She lives and works in Taiwan, Berlin and Xiamen.
Shan Feiming (*1978, educated in Hangzhou and Brunswick) uses schemes of repetition and regularity in nature. Both his series "Rubber Tree" and "Insects Awaken" emphasize the pictorial quality of these objects. The artist lives and works in Hangzhou.
The series "No Where There" by Tang Jing (*1981, educated in Hubei and Kassel) documents areas in China (like Hangzhou or Suzhou) where iconic European monuments such as the Eiffel Tower or the London Bridge are replicated and placed into a new context. The artist lives and works in Berlin.
The second female perspective in this exhibition is offered by Yingji (*1989, educated in Munich). The stark black and white series "End of Spring" (re-) connects the viewer with her essential emotions. The self-portraits are reminiscent of a movie or dream sequences. The artist divides her time between Munich and Shanghai.
During Gallery Weekend kunst.licht Gallery displays "Shanghai meets Chicago, Chicago meets Shanghai" (opening April 25, 2015).