Lam Tung-pang and Song Hongquan opens 6/24 at Chambers Beijing
[Press Release]
Lam Tung-pang: Fragmentation
Chambers Fine Art is pleased to announce the opening on June 24, 2017 of Lam Tung-pang: Fragmentation. Born in Hong Kong in 1978, Lam studied fine art at the Chinese University of Hong Kong, and later received his MFA from Central Saint Martins in London, England in 2004. This will be the leading Hong Kong artist Lam Tung-pang's inaugural solo exhibition in Beijing.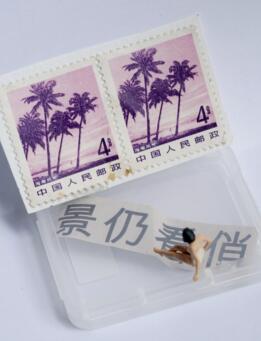 Curated by Abby Chen, Fragmentation brings together a group of objects, sketches, paintings and installation works that give viewers a glimpse of Lam's process-driven artwork––one that has become increasingly intertwined with his everyday life. An ongoing theme behind the artist's work has been an exploration of what he calls the 'fragmented self' – the separate identities that co-exist within each person, at times in harmony with one another, and at others in seemingly complete opposition. Lam views this inner fragmentation as a metaphor for contemporary society, which is especially potent when applied to Hong Kong, where anxiety over the city's relationship with mainland China has created a politically fragmented population.
Anchoring the exhibition is Disappeared HK Art 3, a set of large fiberglass Chinese bowls that have been sawed apart, the pieces scattered throughout the gallery courtyard. The bowls were originally part of a public installation in Hong Kong featuring a group of local artists. Due to a disagreement on the opening day between the venue and organizers of the project, the exhibition lasted a mere 24 hours, after which it was quickly dismantled. The abrupt and sudden breakdown in communication had a profound impact on Lam. As he witnessed firsthand the dramatic unfolding of events, he was struck by the uncompromising stances of the two sides; and yet, being able to empathize with the opposing viewpoints of each side, he became immediately aware of the conflicting views that existed within himself.
In his subsequent work, Lam has sought to explore the separate roles that he inhabits within his own life: artist, researcher, father, etc… During a 2013 artist residency in New York, he turned his apartment into a shared space of living, artmaking, archiving and socializing. This experiment continued as Lam traveled to San Francisco for "The Curiosity Box" exhibition, mutating a public space back into a semi-private studio.
In 2015 Lam expanded the series in Hong Kong with The Hometown Tourist. Appropriating the role of a "tourist" within his own city, Lam checked into a local hotel for six weeks, transforming an entire hotel wing into an open, working studio, each room becoming a constantly evolving mini-exhibition.
Fragmentation brings together a compelling new body of work distilled from Lam Tung-pang's residencies in New York and Hong Kong. Diary 20150629 is a note from his travel journal that has been enlarged onto canvas; The Outlook Is Still Positive consists of two Chinese postage stamps bearing the images of palm trees, in front of which a diminutive scale model figurine is seated upon a popular real estate market slogan: 'the outlook is still positive'. The configuration resembles a miniature billboard advertisement; it is left to the viewer to decide what its cryptic sales pitch refers to.
Lam's inquisitive, ironic and playful nature is apparent in his work, and a certain charm arises from each of his objects, large or small. There is a vulnerability to them, as the artist invites the audience to explore his inner, fragmented thoughts. Yet, taken together, the artworks gathered among the gallery and courtyard begin to coalesce, forming the vibrant stream of consciousness that encompasses Lam's creative process.
Song Hongquan: Clouds
Chambers Fine Art is pleased to announce the opening on June 24, 2017 of Song Hongquan: Clouds. Born in Hebei Province in 1978, Song is the son of a noted stone carver and spent his formative years working on the land, experiences that were later to exert a profound influence on his artistic practice. Direct carving in stone or marble continues to be his primary means of expression and forms from the natural world are his inspiration. He is one of the rare artists in China to have matured outside the academic system, an experience that accounts for the singular purity of his art.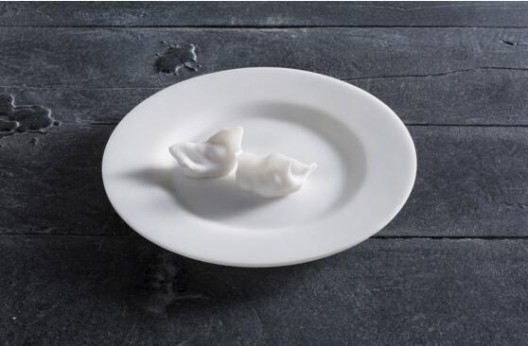 His remarkable technical skills were first announced in After the Stone Age (2011), a group of highly realistic replicas of stone carving tools carved in stone. Paying homage to the history and profession of stone carving, Song presented his credentials as a worthy successor. Although he has not abandoned this approach, his next major body of work Units presented at Chambers Fine Art in 2013 was executed in gleaming white marble and referred not to man- made objects but to forms from the natural world, specifically seeds that he systematically gathered and collected. Once enlarged and executed in marble, the seeds, some of which are scarcely visible to the naked eye, revealed surprising affinities to the human form. Without any direct exposure twentieth century modernist sculpture, Song inadvertently revealed himself to be an idiosyncratic practitioner of the biomorphism that characterizes so much twentieth century sculpture.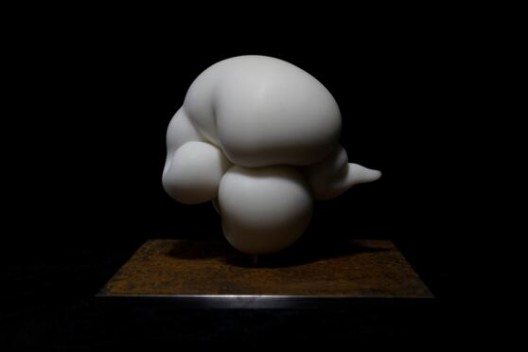 In Clouds Song turns to another natural phenomenon as source of inspiration, namely Tabasheer, dried siliceous resin obtained from the nodal joints of certain species of bamboo. Also known as bamboo tears, Tabasheer is widely used in the traditional Ayurvedic system of medicine and in traditional Chinese medicine. Highly valued, it is used to treat conditions ranging from cough to coma and stroke. Song is a believer in the effectiveness of Chinese medicine and on his journeys from Quyang to Beijing, always stops in Anguo City, Hebei Province, to visit Chinese medicine markets and the An Guo Traditional Chinese Cultural Museum.
More complex than the forms of Units, Tabasheer presented new challenges to Song. Unlike the unitary structure of Units, the unpredictable forms of the sections of Tabasheer suggest not only human and animal forms, shells, embryos and other natural phenomena but also clouds, hence his decision to use Clouds as the title of the exhibition and the individual works. Just like clouds, constantly changing, Song's sculptures seem to be in a state of metamorphosis as the viewer moves around his carvings. In complete contrast to the Cloud sculptures is the installation in the small gallery of Song's deceptively realistic carvings in granite of traditional Chinese wooden furniture, a low table surrounded by stools set with a plate of dumplings carved from white marble.