MOMENTUM at LOOP 2015 and on IkonoTV
[Press Release]
Selected Works
from the
MOMENTUM Collection
Presented at
LOOP Barcelona 2015
& on IkonoTV

BEYOND THE IMAGE: SOUND
Selected Works from the MOMENTUM Collection
Featuring:
Lutz Becker // Amir Fattal // Gülsün Karamustafa // Hannu Karjalainen // Janet Laurence


On IkonoTV
3 June – 3 July 2015
MOMENTUM Carte Blanche Program Showing Three Times Daily
Watch It On www.ikono.tv


At LOOP Barcelona
4 – 6 June 2015
We are proud to lead a Professionals Meeting for LOOP Studies:
A Two-Way Street: Cultivating Collections Through Cooperation & Inquiry
&
MOMENTUM in the Media Lounge

MOMENTUM Collection Selection
Featuring:
Eric Bridgeman // Osvaldo Budet // Nezaket Ekici // Thomas Eller // James P. Graham // Mariana Hahn // Zuzanna Janin // Gülsün Karamustafa // Mark Karasick // Hannu Karjalainen // Janet Laurence // Gabriele Leidloff // Sarah Lüdemann // MAP Office // Kate McMillan // Tracey Moffatt // Qiu Anxiong // Martin Sexton // Sumugan Sivanesan
READ HERE THE SCREENING PROGRAM
&
A Video Selection Curated for LOOP:

BEYOND THE IMAGE: SOUND
Selected Works from the MOMENTUM Collection

Featuring:
Lutz Becker // Amir Fattal // Gülsün Karamustafa // Hannu Karjalainen // Janet Laurence

Curated by Isabel de Sena and Rachel Rits-Volloch

Since the 70s, Berlin has attracted some of the most avant-garde musicians from around the globe, with a strong upsurge of experimental music in the 90s set within the rich atmosphere of possibility that marked the years following the fall of the Berlin Wall. Today, Berlin's sound-scene continues to take a leading role on the international stage, with key yearly events such as Atonal, MaerzMuzik and CTM and permanent platforms such as N.K. Projekt, Ausland and Errant Bodies that stand at the forefront of their field. Sound in Berlin has maintained its status as a realm of emancipatory, political and artistic potential. Its current focus, however, has shifted from music to sound-art, though the line distinguishing these is thin and fluctuating. Increasingly, Berlin's music venues offer installations and auditory experiments with space and new technologies, rather than what one might conventionally describe as a 'concert'.
Within this backdrop and inspired by recent events in the city, as well as the rich discourse that they have engendered, for the past year MOMENTUM has been engaging more closely with sound. This has been marked by various new acquisitions to the Collection that redefine and expand our very understanding of time-based art. It has also entailed a revaluation of some of the older works in our Collection, in which the sonic elements have proven highly deserving of more focussed attention. In this sense, our explorations into sound are also exemplary of the way in which we engage with our collection; keeping it alive by continuously revisiting it from different perspectives and continuously questioning the nature and relevance of time-based art.
For LOOP 2015 and specifically within its strand Beyond the Image: Sound, MOMENTUM proposes a programme that represents 6 distinct artistic strategies is which sound takes on a decisive role. In them, the relationship of sound to the moving image is highly diverse, ranging from its imaginative or mnemonic potential in the absence of imagery, to sound as a powerful means to arouse empathy in direct relation to the moving image, to sound as the main content, superseding the primacy of that which is depicted on the screen. It is due to the rich diversity within its delimited focus that this programme is aimed to foment a critical reconsideration of the agency of sound within time-based art: an element that is often overseen or taken for granted, especially within the moving image, but that has immense emotive and even physical effects on the viewer/listener.
ABOUT the MOMENTUM COLLECTION >>
The MOMENTUM Collection was established in 2010 through the generosity of a small group of artists who's work was shown at MOMENTUM | Sydney in May 2010. The donations of their works constituted their investment in MOMENTUM's then-nascent model as a global and mobile platform for showing time-based art. Five years later, the MOMENTUM Collection has expanded from its original roster of 10 to 32 exceptional international artists. The Collection represents a cross-section of 120 outstanding artworks in a diversity of media: video, performance, photography, painting, collage, and text. It ranges from some of the most established to emerging artists representing 18 countries worldwide: Australia, New Zealand, Papua New Guinea, Korea, China and Hong Kong, the Philippines, Puerto Rico, Finland, Bulgaria, Turkey, Israel, Ethiopia, Poland, Germany, Denmark, the Netherlands, the US, the UK, Canada. The growth of the Collection reflects the growth of MOMENTUM itself. While we develop and nurture our relationships with these artists, we continually endeavor to bring their work to new audiences worldwide – both through our web archive, and through cooperations with partners such as LOOP and IkonoTV, as traveling exhibitions, and through educational initiatives such as the Time_Art_Impact Dialogues with Minsheng Art Museum, Shanghai [click HERE for more information].
Read here the COLLECTION CATALOGUE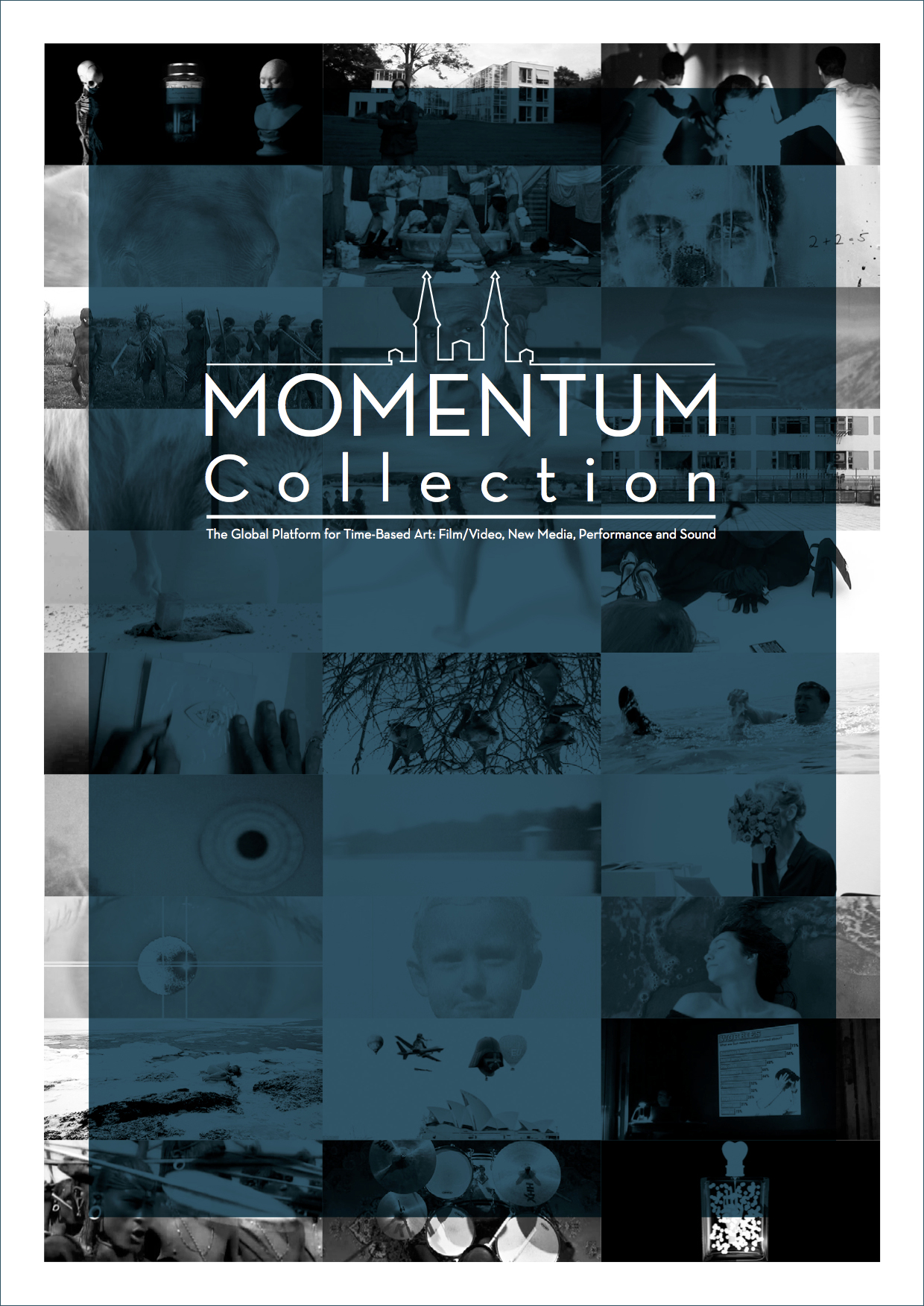 ARTISTS and WORKS: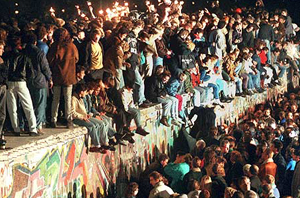 Lutz Becker, After the Wall, 1999/2014
CV – Website
Lutz Becker was born in 1941 in Berlin, Germany and now lives and works in London, UK. Lutz Becker is an artist, filmmaker, curator and film-historian. He studied at the Slade School of Fine Art, London, where he graduated under Thorold Dickinson and became a distinguished director of political and art documentaries. A practicing painter, he is also a curator of exhibitions. He collaborated with the Hayward Gallery on The Romantic Spirit in German Art (1994), Art and Power (1995), and with Tate Modern on Century City (2001).
For MOMENTUM's exhibition Fragments of Empires (2014-2015), Lutz Becker re-visited a sound installation commissioned for the exhibition 'After the Wall' held at the Moderna Museet Stockholm in 1999, and at the Hambuerger Bhanhof in 2000, curated by David Elliott. Its five constituent sound montages are based on original recordings made at the fall of the Berlin Wall. MOMENTUM presented the sound sculpture After the Wall in the context of the 25th anniversary of the fall of the Berlin Wall. For this occasion, we also released with The Vinyl Factory a limited edition record of After the Wall. Additionally, we made free downloads of all 5 tracks comprising Becker's sound-sculpture available on our website for all to play on the day of the anniversary of the fall of the Wall (Sunday, November 9th), be it in their homes or loudly in the streets, for "every city worldwide to ring with the uncompromising sounds of freedom".
The fall of the Berlin Wall 25 years ago, in November 1989, symbolised the end of the separation of the City of Berlin, as well as that of Germany into an Eastern and a Western state. It marked, for everybody to see, the final collapse of Communism. It was a moment in history that promised to the people of Germany and other Europeans a new beginning. Within recent developments, resulting in public and political discourse adopting ominous undertones suggesting the dawn of a new Cold War, this piece remains both compelling and relevant today, regardless of its geographical location.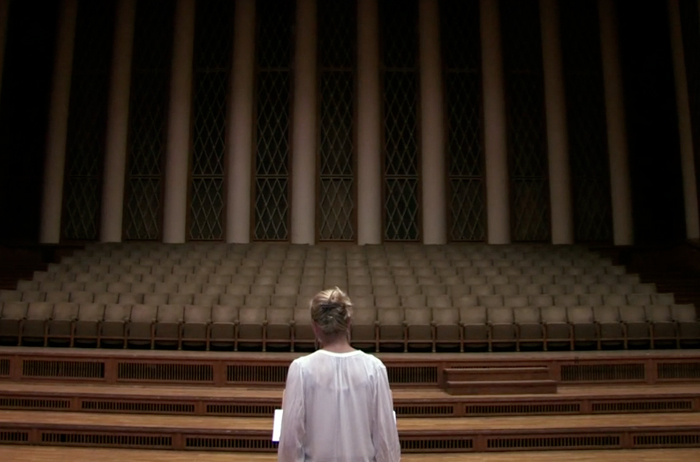 Amir Fattal, From the End to the Beginning, 2014
CV – Website
Amir Fattal was born in Israel in 1978, and is currently based in Berlin. Fattal graduated from Universität der Künste, Berlin, in 2009, and is a conceptual artist whose practice is one of historical reflection grounded in the history of aesthetics and cultural schisms. Fattal's overarching concerns are the cultural connections between Germany and Israel – countries inexorably linked through their history, memory, culture, architecture, and the geographical diaspora which resulted in mass migrations, transposing cultures to new and different nations.
This video work is based on a live performance of Richard Wagner's 'Vorspiel und Liebestod' sequence, played in reverse order. The video version of this performance was filmed in the big hall of the Berlin Funkhaus, built in the late 1950s as East Berlin's new radio station, after musicians could no longer travel freely between the two sections of the city. Following the process of abstraction in music, theatre and light installation, this work is also a reflection on cultural taboos and historical memory. Wagner's works remain banned from public performance in Israel and have become a symbol for the catastrophic ramifications that anti-Semitism can cause. Rewriting Richard Wagner's 'Liebestod' line by line, fragmenting it to copy the last note as the first note, much as the Hebrew alphabet is read, the performance creates a new conceptual work challenging contemporary perceptions of historical and cultural readings, to illustrate how culture is always an assemblage of the fragments of others.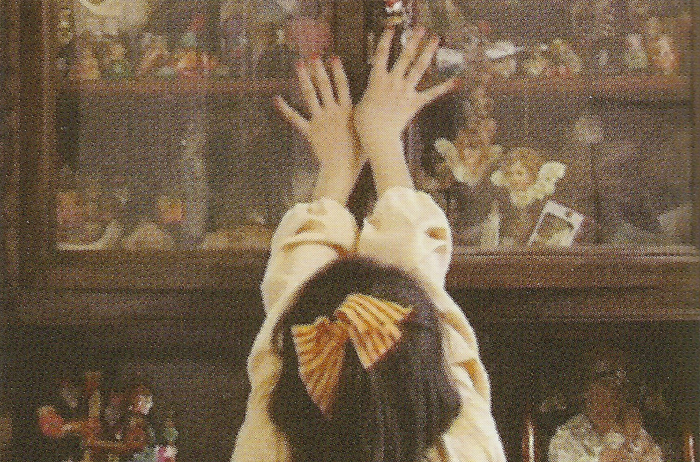 Gülsün Karamustafa, Personal Time Quartet, 2000
CV – Website
Gülsün Karamustafa was born in 1946 in Ankara, Turkey. She lives and works in Istanbul, where she is recognized as one of the most important and pioneering Turkish contemporary artists. Her work addresses questions of migration, displacement and military dictatorship (during the 1970s she was imprisoned by the Turkish military). She was refused a passport for sixteen years until the mid-80s and, unlike other Turkish artists, could not emigrate or travel. This enforced isolation led her to an analysis of her own situation and context: the city of Istanbul, interior migration and nomadism within Turkey, and the ideological and psychological ramifications of identity. Like a sociologist or anthropologist, Gülsün Karamustafa explores the historical and social connections of oriental cultures in her works, often using materials that express the hybrid character of different cultures and religions. Ostensibly reverting to historical lore, Karamustafa's artistic comments oscillate actually between sensual meta-narratives and ironic-critical stories about the present situation, addressing themes of identity and migration, cultural difference and acculturation within the contexts of orientalism and post-colonialism. Since the end of the late 1990s, she has often used already existing materials and images of oriental or occidental origin that she fragments, dismantles and reassembles in order to contrast 'private' with 'public' by referring to every-day life, culture, art history, and the media.
The video and sound installation Personal Time Quartet is designed as an ever-changing soundscape to accompany continually repeating images of a never-ending childhood. The sound was composed especially for this work by Slovak rock musician, Peter Mahadic. Comprised of various sound-samples (some of which are from rock concerts), each track was made to activate one of the four channels of moving image. Each time the work is turned on anew, the four channels never synchronize, instead producing with every new play a new quartet to accompany the looping images.
The four-part video Personal Time Quartet is concerned with the point of intersection between the artist's own personal biography and the history of her home country. Having been invited to an exhibition of German domestic interiors from various periods in the twentieth century at the Historical Museum in Hanover, Karamustafa was inspired by what she saw there to take a closer look at the similarities between her own childhood reminiscences and these museological German living spaces. The timeframe (or 'personal time') covered by these four video's begins in the year of her father's birth and ends in the early days of her own childhood. A video screen placed in each of the rooms shows the same young girl – the artist's alter ego – engaged in various activities. We see her skipping with a skipping rope (dining room, 1906), sorting and folding laundry (kitchen, around 1913), opening cupboards and drawers (living room and parents' bedroom, around 1930) and painting her nails (room from the 1950s). The films themselves, however, were not shot inside the museum, but rather in her apartment in Istanbul. Viewing them therefore gives rise to the most diverse associations. The girl skipping suggests a carefree childhood, the nail-painting a concern with the artist's own femininity, the folding of laundry could be read as preparation for her future role of housewife, while opening cupboards and drawers is a way of discovering the hidden secrets and stories that are so much a part of our recollections of childhood and adolescence. In this installation, therefore, Karamustafa not only debunks the local or national specificity of certain styles, but at the same time exposes just how similar the evolution of (female) identity can be, even in very disparate cultures.
Hannu Karjalainen, Nanjing Grand Theatre, 2012
CV – Website
Finnish-born artist Hannu Karjalainen develops his video practice from a grounding in photography and his training in the Helsinki School. Woman on the Beach is a photograph activated into a subtle poetic motion, rewarding the viewer for taking the time to watch it unfold. In subsequent work Karjalainen uses the medium of the moving image to reflect back upon painting and the material qualities of paint.
Nanjing Grand Theatre explores the memory inherited in an architectonic site. The Nanjing Grand Theatre was a western classical style building designed by Chinese architects, originally to house western cinema in the heyday of 1930s Shanghai. During the Cultural Revolution the building was dedicated to Beijing Opera and temporarily called Revolution Concert Hall. Now renamed Shanghai Concert Hall, the building is a prime location for classical music concerts. The massive construction plans in the Shanghai city centre called for the demolition of the building several times, as it was both in the way of a highway and a metro line. Finally, a different solution was found: in the early 2000s the building was moved from its original location by lifting the whole 5650 ton building up 3.38 meters and dragging it to a new location some 70 meters southeast.
The video work is shot on the original site of the concert hall, where an elevated highway now passes through the city. Passing lights and shadows take human forms as we hear snippets from the soundtrack of the very first film screened in Nanjing Grand Theatre, Broadway (1929). The film adaptation of the musical is now deemed lost in its original form, with only an edited version made from separate silent and talkie versions existing. The soundscape of Nanjing Grand Theatre is thus the final echo of a lost cinema history, and the last connection to a physical space now repurposed for the new Shanghai.
Janet Laurence, Vanishing, 2009-2010
CV – Website
Australian artist Janet Laurence's work explores a poetics of space and materiality through the creation of works that deal with our experiential and cultural relationship with the natural world. Her work echoes architecture while retaining organic qualities and a sense of instability and transience. It occupies the liminal zones and meeting places of art, science, imagination and memory. Laurence's practice includes both ephemeral and permanent works as well as installations that extend from the museum/gallery into both urban and landscape domain. Her work, centered on living nature, bleeds between the architectural and the natural world, physically and metaphorically dissolving these boundaries. Her spaces are immersive and reflective, creating a play between perception and memory. Alchemical transformation, history and perception are underlying themes. Laurence's work is represented in major Australian and international collections and has been included in many national survey exhibitions.
Vanishing is Janet Laurence's first video work, made in 2010 during a residency at the Toranga Zoo in Sydney, Australia. After working primarily in photography and installation, Laurence began an ongoing filmic study of animals both in the wild and in nature reserves. She has developed a filming technique in which she uses infrared night cameras – similar to those used by naturalists, as many animals are primarily active at night – in order to achieve a negative effect and distorted, ghostly coloration.
Here shown as in a single chanel version,Vanishing is intended as a two-channel installation, projected on facing screens. Walking through a narrow corridor between the two screens, the viewer becomes immersed in the sound of the animals' breathing. The essence of life, the respiratory rhythm has both a meditative and contagious quality. Provoking the viewer to breathe in synch with the animals, the sound literally causes an empathic response that extends from the physical to the emotive level. With the image remaining in such close-up that the animals are often unidentifiable beyond the extreme haptic quality of their fur or hides, the real power of the work is generated through the intensity of the undeniable sound of living nature.
Since 2003, LOOP Fair has been the first in its field exclusively dedicated to the discovery, promotion and acquisition of contemporary video art works. LOOP offers a unique viewing experience by presenting each film project in a room of a hotel, thus creating a setting that both focuses on the artists' work and facilitates the particular attention required by this medium. LOOP Studies, taking place in parallel with the Fair, is the think tank space of LOOP Barcelona that offers an in-depth analysis of the current video art practice. It thoroughly deals with current discussions and positions of video art through an extensive series of panels, workshops and professional meetings. Every year, the Studies gathers leading experts who share their expertise and come together to exchange knowledge and discuss specific topics which respond to the interests of the ever-evolving video art discipline. Its driving force is to create synergies, generate critical discussions from a professional perspective and drive the art world forward.
Founded by Elizabeth Markevitch, IkonoTV is a unique television channel broadcasting art and only art 24/7 on HD. Offering a pure visual experience, an ever-changing playlist of art films is produced in close collaboration with more than 400 international artists, over 200 collections, archives and the most important museums of the world. All productions are free from additional sound or commentary, allowing an international audience to be exposed to a completely new approach to the arts of all epochs, from antiquity to contemporary art. Your television screen is transformed into a lively painting, a window straight into the worlds leading museums and galleries. In the conviction that everyone should have access to art in their homes, IkonoTV is viewable in more than 30 countries worldwide (average technical HD reach: 37 million households) through IPTV's in Germany and France, through IPTV and ArabSat in the MENASA region, and internationally on our HD web stream.
WITH THANKS OUR PARTNERS