The 2nd CAFAM Biennale: The Invisible Hand: Curating as Gesture
[Press Release]
The 2nd CAFAM Biennale
The Invisible Hand: Curating as Gesture
Organizer: Central Academy of Fine Art Museum, Beijing
Art Directors-General: Pan Gongkai, Xu Bing
Duration: Feb 28 – April 20, 2014
Address: No.8 Hua Jia Di Nan St.Chao Yang District, Beijing 100102
Contact:
T +8610 64771575
museum@cafa.edu.cn
www.cafamuseum.org
CAFA Art Museum, Beijing is proud to announce the 2nd CAFAM Biennale titled The Invisible Hand: Curating as Gesture.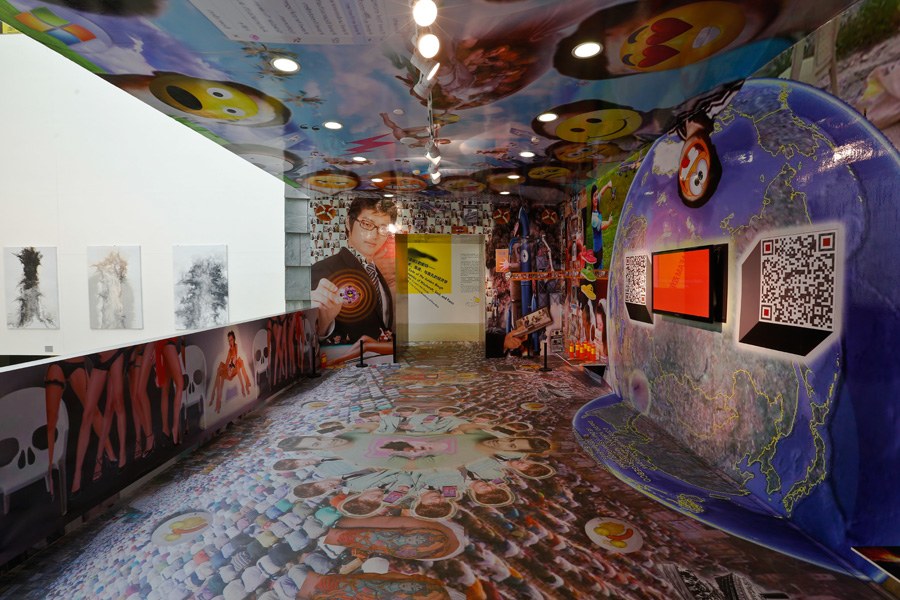 Experimenting with the possibilities of curatorial education and its potential to impact cultural development, CAFA Art Museum has invited six leading curatorial programs from the U.S.A., Europe, and China to join in the organization of the Biennale. Representing California College of the Arts, San Francisco; China Central Academy of Fine Art, Beijing; China Academy of Art, Hangzhou; de Appel arts centre, Amsterdam; École du Magasin, Grenoble, and the Royal College of Art, London, faculty members and alumni have collaborated on the overall conception and execution of this unique project as well as worked independently to present six distinct but related exhibitions that feature artworks from 68 artists and groups.
The title of the Biennale—The Invisible Hand—refers to Adam Smith's metaphor describing the self-regulating behavior of the marketplace. In the context of the six respective exhibitions the metaphor is extended to intimate something of the histories, methodologies, and theories that inform curating, without leaving visible traces of their impact.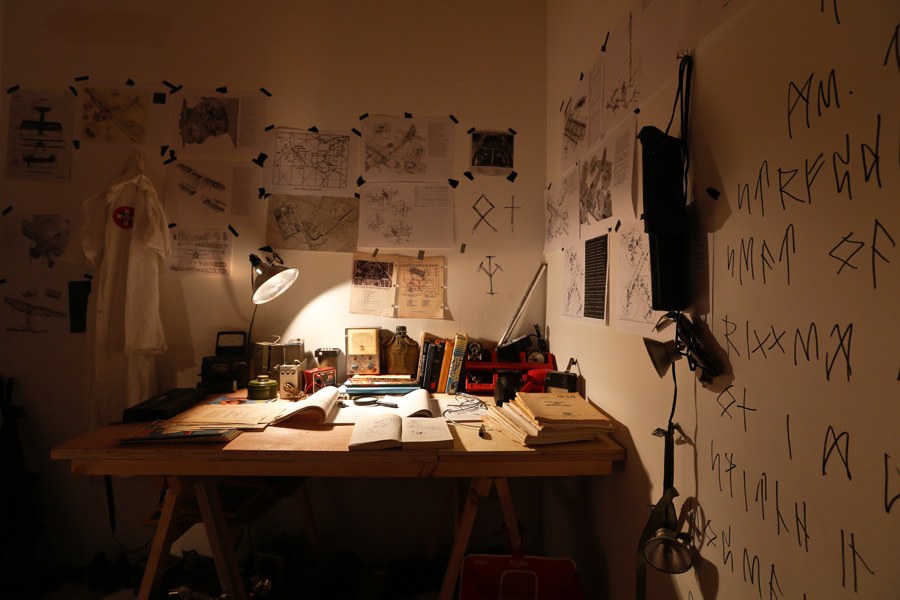 Through the exhibition and its associated conference and publication, the Biennale will thus highlight and promote the role of curating as a practice that constructs knowledge as part of an expanded ecology, which is integrated with academic education and social practice.
Exhibitions presented
No Puppet is Dumber than its Puppeteer
Bani Abidi, Luke Ching, Tyler Coburn, Mark Dion, Yva Jung, Ximena Garrido-Lecca, Céline Condorelli & Gavin Wade, Elio Montanari, Wendelien Van Oldenborgh, Pedro Reyes, Moe Satt, Wilson Sheih, Angela Su, Wang Wei, Yu Cheng-Ta
Curated by Kit Hammonds with Olga Fernandez, Yung Ma, and November Paynter
The Code of The Golden Bough—Economics of Witchcraft, Soul, and Faces
He An, Omer Fast, Meschac Gaba, Khaled Hourani, Huang Ran, Li Jingxiong, Liu Xinyi, Ma Daha, Pak Sheung Chuen, Wang Sishun, Stefanos Tsivopoulos, Xu Zhen, Yang Beichen (Alain Cavalier, Raoul Ruiz, Albert Serra, Andrey Tarkovskiy, Wang Bing), Vadim Zakharov, Zhao Yao
Curated by Hu Danjie
Game Theory: Which Animals Are Most Like Each Other?
Constant Niewenhuys/New Babylon, Experimental Jetset, Provo, Temporary Services, The Yes Men, YKON
Curated by Angela Jerardi
Museum Cellar
Gerard Altaió, Huang Sunquan, Marco Casagrande, Wang Jiahao, Shi Ke, Wang Kewei
Curated by Ma Nan
On Ambiguity and Other Forms To Play With
Bik van Der Pol, Pauline Boudry & Renate Lorenz, Heman Chong, Claire Fontaine, Mark Dion, Dora Garcia, Pablo Helguera, Tobias Kaspar, Lili Reynaud-Dewar
Curated by Veronica Valentini
Parliament of Things, or, Wandering in a Continuously Bewildering Wonder
Zarouhie Abdalian & Joseph Rosenzweig, Yin-Ju Chen & James T. Hong, Heman Chong, Hans Peter Feldmann, Harrell Fletcher, Mario Garcia Torres, Maryam Jafri, Joachim Koester, Jompet Kuswidananto, Gabriel Lester, Li Ran, Herbert List, Rabih Mroué, Pratchaya Phinthong, Man Ray, Pedro Reyes, Tino Sehgal, Alexandre Singh, Javier Téllez, Mungo Thomson
Curated by Xiaoyu Weng