WHAT'S IN A DOT? NAN QI POST-POP ART EXHIBITION
[Press Release]
G-Dot Art Space is pleased to present What's in a Dot? Nan Qi Post-Pop Art Exhibition by contemporary artist Nan Qi, featuring a body of work that revolves around the themes of warriors, the iconic "Nan Qi's dot" and the artist's progressive 3D ink art. The exhibition will open at MIDTOWN POP ( opening hour: 2-8pm ) on November 28, 2015 and runs until December 6, 2015, it is part of MIDTOWN's 1-year anniversary celebration. Two Artist Talk sessions will take place on November 29 and December 5 from 2pm to 4pm respectively.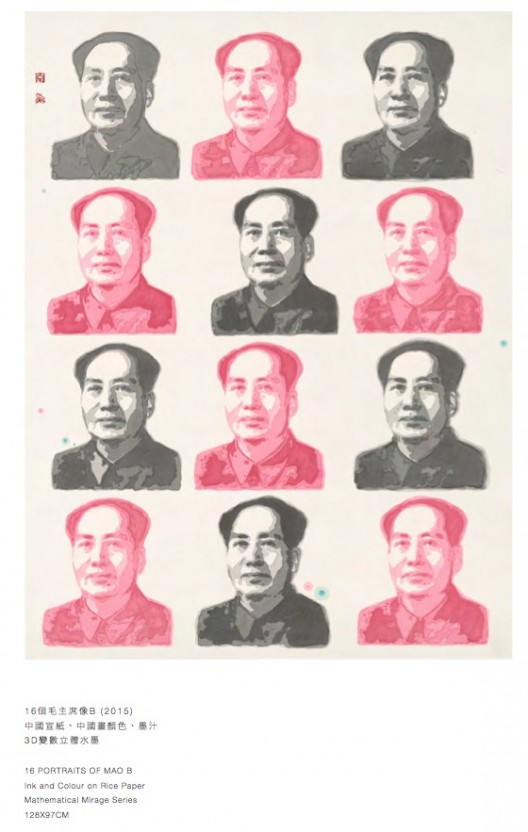 Ink wash painting has always been a main stay in Chinese art and culture. The art form is currently evolving in the fastest pace in recent history and leading Chinese contemporary artist Nan Qi finds himself ahead of the curve.
Hailed as "the master of the ink dots" and one of the pioneers in China's Post-Pop art movement, Nan began his artistic journey with traditional ink painting in black and white. What set him apart was his development of a revolutionary technique in this discipline: his signature haloed dot is created through a repetitive and consuming process of applying ink to moist Xuan paper where concentric rings are subsequently built and further painted on. Nan spent years studying the dot intensely until he was able to control the progression and perfect the creation of these in various sizes.
Nan further pushes the boundaries by creating paintings with the pointillism style using his haloed dots and forming dot matrices not through screen-printing but hand- drawing each one of them. In Western dot matrices, a dot is only subservient to the entire form; here the artist injects meaning and life into each individual.
His works are recognized as a fusion of art languages: dots are regarded as a basic building block of universal representation and a Western art tradition made known by works of Georges Seurat, Paul Signac, Andy Warhol and Roy Lichtenstein, and Nan's dots are rendered through Chinese painting tools and techniques. The images depicted in his works are constructed with a pop-art sensibility and agenda. When viewed in close proximity, these paintings appear delicate and abstract, however from a distance they reveal culturally relevant and politically charged subjects.
Nan Qi has chosen to paint Chinese cultural icons such as Chairman Mao, warriors and the Renminbi note to reveal his criticism on the modern society. His works have evolved from the two-dimensional images to a recently developed series, Eerie 3D, where Nan experimented with the possibility of creating three-dimensional forms within two-dimensional images by way of optical illusion effects without the aid of 3D glasses. The series is the artist's response to the digitalization of the world, where society is forced to adapt and internalize technology. The series have effectively achieved its aim and has generated a lot of discussion and excitement in the Chinese ink art community.
This exhibition is made possible with the support from Timide Maus Art Collection Foundation.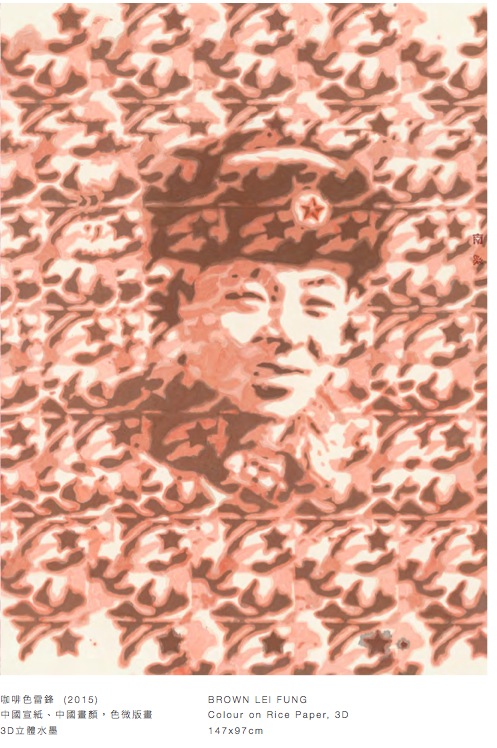 About Nan Qi
Nan Qi was born in 1960, in Yongkang City, Zhejiang Province, China. He was trained as a painter and graduated from the People's Liberation Army Fine Arts Academy in 1986. Nan is a member of the Chinese Artists Association and a founding member of the council of the Chinese Painting Society. Nan currently resides at Nanqi Studio, Songzhuang, Beijing and spends his time creating art full-time at his studio. Some notable solo exhibitions that he has held include: National Art Museum of China, Beijing (1989), ShanghART Gallery, Shanghai (1997), Hong Kong, Singapore, Zhejiang, Hebei and other places in China (1998, 2006 and 2009), Shanghai Art Museum, Shanghai (2011).
Nan Qi's artistic achievements in Chinese ink painting have broadened the context of Chinese contemporary art. He has succeeded in developing his own three styles of ink painting – the Nan Qi Stroke, the Nan Qi Dot, and the Nan Qi 3D Image – by integrating the technological motifs and methods of the current digital age with traditional Chinese art that has evolved over thousands of years.