Anita Mui Sculpture by Cao Chong'en Unveiled
On July 20, 2014, a bronze sculpture of the late Cantonese star, Anita Mui, was officially unveiled at the Avenue of Stars in Hong Kong. Located in Tsim Sha Tsui, the Avenue of Stars celebrates outstanding accomplishments in the film industry and counts as a tourist site in the city. The statue, forged from pure copper, stands approximately two meters high and serves to commemorate Anita Mui's lifetime achievements as well as her contributions to society.
Anita Mui (Mui Yim Fong) was a major Cantopop singer and actress from the 1980s onwards until her untimely death from cancer in 2003. Often called the "Asian Madonna", Anita Mui early on cultivated a bold, racy, and skulking persona, with her 1985 hit song "Bad Girl" briefly banned for its lyrics, then considered risqué especially in the world of Cantopop. She was notable also for her open call for democracy after the "disturbances" on Tiananmen Square in Beijing in 1989. Like many Cantopop singers, Anita Mui also had an extensive movie career, starring in over 40 movies, in particular playing the "Wonder Woman" in The Heroic Trio (directed by Johnny To) alongside Michelle Yeoh and Maggie Cheung. Internationally, she is probably known for starring with Jackie Chan in Rumble in the Bronx.
The bronze sculpture was created by the sculptor Cao Chong'en (b. 1933), who is a professor at the Guangzhou Academy of Fine Arts. His daughter is the renowned video artist, Cao Fei, who received the CCAA Best Young Artist Award in 2006 and whose video work "Haze and Fog" was exhibited last year at the Tate Modern in the UK.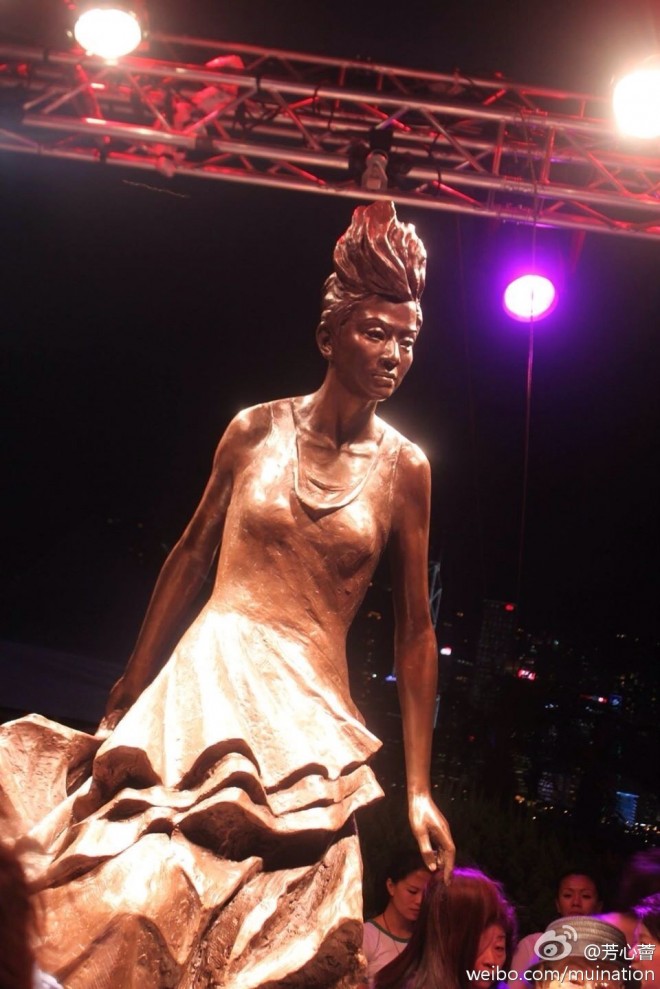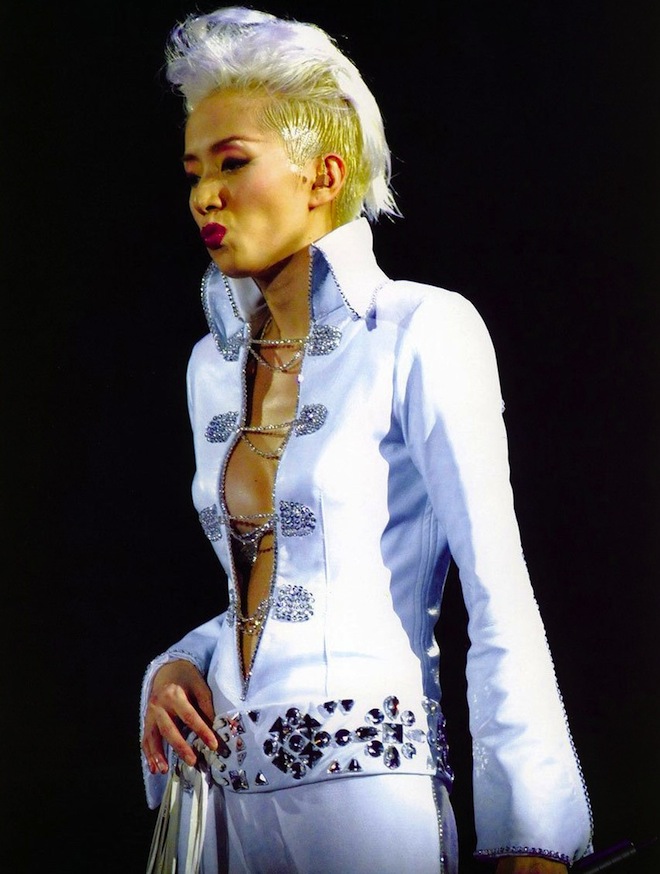 Source: http://www.chinanews.com/yl/2014/06-23/6309169.shtml