TBA21–Augarten Vienna
Founded in 2002 by Francesca von Habsburg in Vienna, Austria, Art Contemporary (TBA21) represents the fourth generation of the Thyssen family's commitment to the arts. The foundation is dedicated primarily to the commissioning and dissemination of ambitious, experimental, and unconventional projects that defy traditional categorizations. This approach has gained the collection a pioneering reputation throughout the world. The foundation's projects promote artistic practices that are architectural, context- and site-specific, performative, and often informed by an interest in social aesthetics and environmental concerns. Many of the projects reflect the shift away from disciplinary to transdisciplinary practices embracing architecture, sound, music, and science. The "cross-pollination" of disciplines challenges interpretation and the traditions of collecting, preserving, and presenting works of art. This approach reflects the vision of TBA21's founder, Francesca von Habsburg.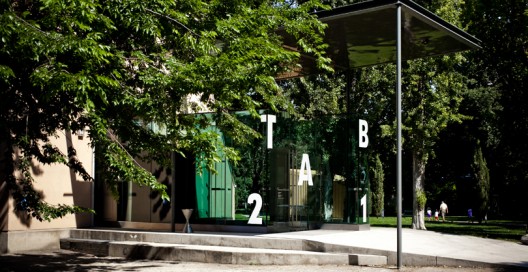 In addition, TBA21 shares its collection and commissions with numerous museums and public institutions. Most commissions, initiated and produced by the foundation, form an integral part of major contemporary art exhibitions, such as the Venice Biennale, the Istanbul Biennial, and documenta, where new works are very much on the agenda. In past years, crossover performative projects were realized through a number of collaborations, notably with the Staatsoper Unter den Linden in Berlin, Artangel in London, and the Wiener Festwochen.
Since May 2012, Vienna's Augarten park has been transformed into a revitalized center for the arts under the aegis of Thyssen-Bornemisza Art Contemporary. TBA21–Augarten marks the inception of a four-year collaborative relationship with the Belvedere and presents artists' individual stances and artistic dialogues through works drawn from the foundation's collection. TBA21's complementary live-arts program is presented on David Adjaye's open-air stage, which hosts a lively series of spoken-word performances, concerts, and related activities, along with the new café/restaurant Die AU and a bookshop stocked with selected publications.
The aim of TBA21–Augarten is to fill its project space with complex and critical programming, as well as to breathe new life into the Augarten as a social and cultural meeting place. Since June 2013, admission to the exhibition venue has been free.