Surreal City: Contemporary Art Group Exhibition
[Press Release]
Press Release
Surreal City: Contemporary Art Group Exhibition
Exhibition Duration: November 2nd 2013 to December 31st 2013
Participating Artists: Liu Ren & Nial O'Connor
Venue: Art+ Shanghai Gallery
Exploring contemporary surrealism through urbanism; Surreal City focuses on pictorial representations of contemporary Asian cities. The exhibition creates a dialogue between two artists from diverse backgrounds working in different mediums, yet whose practices display similar characteristics of contemporary surrealism.
Liu and O'Connor continue in the artistic tradition of surrealism founded by the French poet Andre Breton and defined by artists such as Salvador Dali. Surrealism was a philosophical movement that found truth in the world through the subconscious and dreams rather than logical thought. The figurative compositions of the early surrealists were often difficult to read as they used illusion and random thought to try and make sense of a world disrupted by the horrors of World War I. The personal explorations of Liu and O'Connor are not unlike that of their European predecessors. For these present-day surrealists contextual surroundings are also rapidly changing but it is the effects of social and economic development, rather than war, that affects their daily lives.
Liu, who holds a MA in digital photography, imparts her own dreams and memories on real-life by overlaying colourful animals and flora on pictures of Beijing's cityscape. The diverse urban environment provides her with a background with which to create her pictorial fantasylands. Liu's images revolve around her personal memories of childhood and relationships. While some lean towards melancholy there is an underlined playfulness presented in her works.
Unconditional optimism is something that transcends itself in O'Connor's imaginary city scenes. In a new series focused on the Asian mega centres Shanghai, Hong Kong, Taipei and Tokyo, he concentrates on ordinary citizens in fantastical situations. The city is an elaborate stage in O'Connor's work, where the ordinary becomes extraordinary and the most common of people become super stars. He reinforces a sense of theatre and spectatorship in his works through descriptive details of ordinary people and everyday scenes but his use of colourful and cartoon-like visuals create a dream-like scene that is strange yet familiar.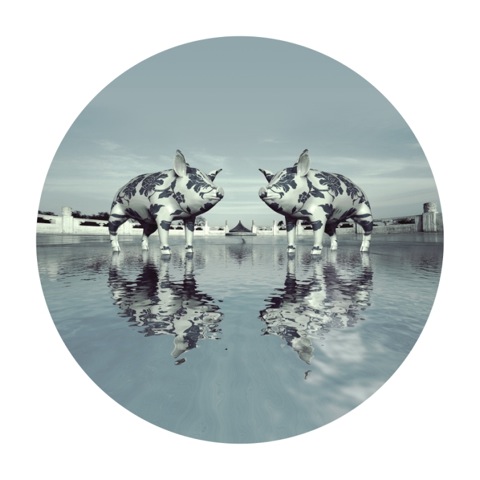 The experience of a surreal society illustrated via the artworks of O'Connor and Liu arrive from the combination of visual realities of document photography subverted with personal expressions of reality altered by their digital capabilities. Featuring subjectivity and a rejection of normality; Surreal City presents scenes from the everyday, as we have never them seen before.
About the Artists
Liu Ren
Born 1980 in Hebei Province, China, Liu Ren graduated in 2007 with a Masters in Photography and Digital Media from the Central Academy of Fine Arts (CAFA) in Beijing, China. She is currently teaching in the photography department of CAFA. Her major solo exhibitions include; Liu Ren's Photographs, Cais Gallery, (Seoul 2011); Liu Ren: A Photography Retrospective, Westin Hotel (Beijing 2010); Someday Somewhere Paris-Beijing Photo Gallery (Beijing 2006); Peony Pavilion, VIPS International Art Galleries (Amsterdam 2009) and Fotofest 2008 (Houston 2008). Selected group shows include A History of Chinese Contemporary Photography, Galerie Paris-Beijing, (Brussels 2013); Nomadic Reality, Art Gate Gallery (New York City 2011); Modern Chinese Art in Rotterdam (Rotterdam 2011); A Decade Long Exposure: Central Academy of Fine Arts Chinese Contemporary Photography, CAFA Museum (Beijing 2010), HK Art Fair 2010 (Hong Kong 2010) and Speak Describe Cross-Strait Contemporary Art National Art Museum of China and Taiwan Museum of Fine Arts (Beijing, Taichung 2009).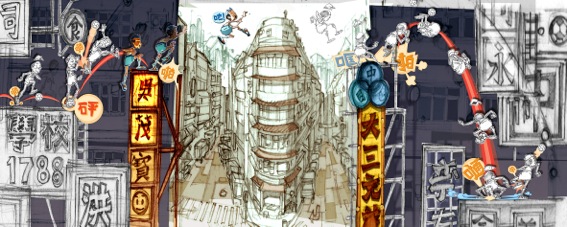 Nial O'Connor
Born in Ireland in 1979, Nial O'Connor (a.k.a. Zeldz Magnoonis) moved to Australia at an early age. He graduated with a BA in Visual communication, from the University of South Australia in 2003. He started his career in Australian underground comics at the turn of the millennium and worked in Australia and France before coming to Shanghai in 2006. His signature flowing visual style betrays influences from Celtic, Secessionist, Psychedelic, Graffiti and cartoon art.
Nial's ability to work in various mediums has taken him from teaching art to working on comics, storyboards and book illustrations to award winning commercial and public commissions. From 2010 he began to explore new media, working successfully for over two years as an art director and conceptual artist at mobile games company, Red Rocket Games. Most recently, he has completed an illustrated book project in collaboration with Michelin starred chef Frederic Coursel and the innovative French Company 'Mon Bento', which will be released in France, America and Japan later this year. His most recent art exhibitions include a solo show at Plum Gallery, Shanghai (2010) and group exhibitions at Art+ Shanghai Gallery, Shanghai (2013,2010, 2009), Animamix Biennial, Museum of Contemporary Art, Shanghai (2009), among others.