Fake As More
Simon Lee Gallery, New York
[Press Release]
Simon Lee Gallery New York is pleased to present Fake As More, an exhibition organised by Front Desk Apparatus, NY. The exhibition features historic and contemporary works, each in varying states of repetition, replication, copy and self-copy. The exhibition is not an appropriation exhibition or a presentation of "fakes," but attends to work that foregrounds repetition as a way of working or practice—where the materialism of the "re-creative process" is most active.
The exhibition's title is taken from "The Fake as More", a short essay published in 1973 under the pseudonym "Cheryl Bernstein" for a collection of essays edited by Gregory Battcock. The text describes the first one-man show by Hank Herron, a fictional artist repeating works by Frank Stella. Thomas Crow writes about this at length in 1986:
"In the early 1970s, the extreme involution of late modernist painting and the large philosophical claims that surrounded it were the objects of a sly parody. One of the authors was and remains an important historian of earlier modern art. Consistent, however, with its deadpan self-effacement as satire, the parody was published under the pseudonym of "Cheryl Bernstein" and included, with no indication as to its fraudulent status, in a widely-consulted anthology of writings on conceptual art.'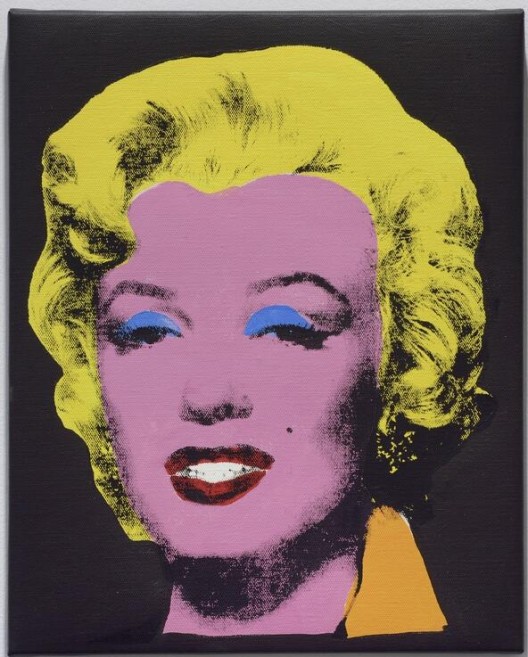 Work selected for Fake as More follows a similar thread, though different, sometimes contradictory, conclusions can be drawn. Richard Pettibone's works on view replicate, after Herron, identifiable Stella pieces, though Pettibone, in fact, constructed them according to their reproductions in Artforum, creating several layers of displacement from the original. Sturtevant's Warhol Licorice Marilyn (2004), continues a series of Warhol's Marilyn copies the artist began in the 1960's, utilizing the same source image Warhol used to create the original screenprint.
To elaborate the original premise of the copy, we also turn to artists who have dealt in re-creating their own practices. Giorgio De Chirico's oil paintings, for example, auto-copy backdated to resemble the artist's successful Metaphysical period. Likewise, Christopher Wool's Untitled (2016) revisits a screenprint the artist completed in the 1990's, painting over the original and updating the signature to read WOOL 2016. Elsewhere, Darren Bader returns to Bernstein's notion of subversion with Sculpture #3, which transforms a sculpture by John McCracken into a storage/waste receptacle, challenging the supposed sanctity of Minimalist art.