Works on Paper III
[新闻稿]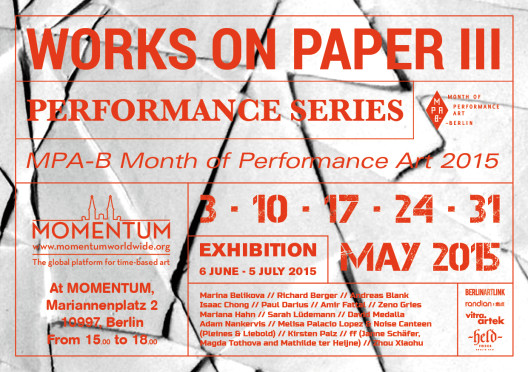 Curated by Rachel Rits-Volloch
Produced by Emilio Rapanà
In cooperation with: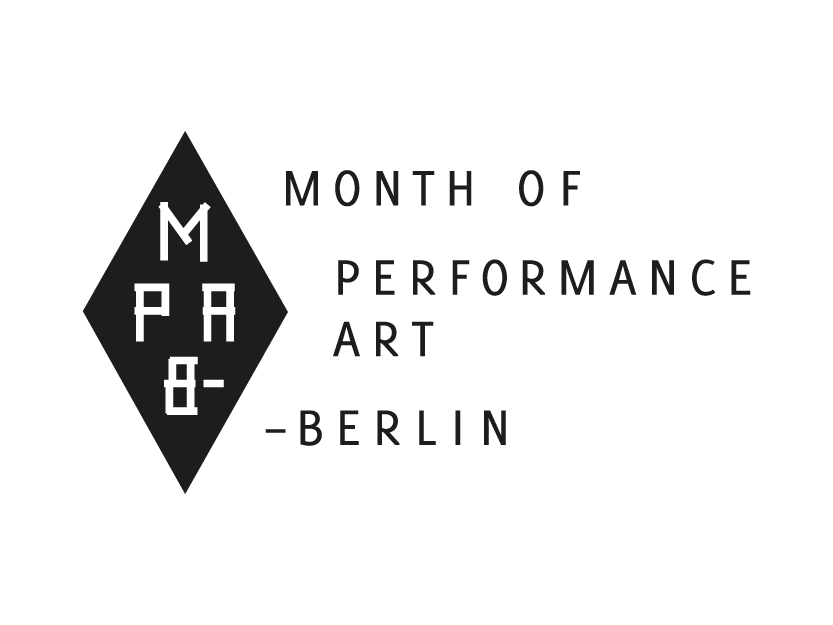 Performances:
May 3, 10, 17, 24, 31
Exhibition:
6 June – 5 July 2015
3 May at 3 – 6pm
Zhou Xiaohu: A Collective Exercise "The Good Person of Szechuan"


Isaac Chong Wai: The Shape of Missing Violence


Mariana Hahn: Distant Letter Present Now


Kirsten Palz: Dance 001 variation 1, performed by Efrat Stempler
10 May at 3 – 6pm
Amir Fattal: Frieze


Marina Belikova: Re:mémorer


Sarah Lüdemann: This is the Stuff Your Dreams are Made Off
17 May at 3 – 6pm
Andreas Blank: Movement On A Natural Surface


Adam Nankervis: past present/future tense, in acoustic collaboration with James Edmonds (London/Berlin)


David Medalla: Chinoiserie in Potsdam: A Paper Fantasy, performed by Adam Nankervis


Paul Darius: I Believe I Can Fly
24 May at 3 – 6pm
Zeno Gries: Progress


Richard Berger: A Lack of Information
31 May at 3 – 6pm
Melisa Palacio Lopez & Noise Canteen (Pleines & Liebold): S P A C E


f f (Mathilde ter Heijne, Janne Schäfer, Magda Tothova): To Gather
For the MPA-B Month of Performance Art Berlin 2015, MOMENTUM reprises its month-long program of Performance Sundays entitled WORKS ON PAPER. WORKS ON PAPER III inverts classic assumptions of paper as a medium, inviting performance artists to approach paper not as a static blank canvas, but as a dynamic source of conceptual and performative possibility. Bringing together a diverse group of international artists based in Berlin, MOMENTUM invites them to work on paper and with paper to activate all the possibilities of the medium in unexpected ways. WORKS ON PAPER III generates a dialogue between performance artists confronted with the challenge of working with paper, and artists whose medium is paper, given the challenge of working with performance, invoking the breadth of performance art to reimagine paper: this most traditional of artistic media.
Taking place every Sunday in May (3, 10, 17, 24 & 31) from 3-6pm, WORKS ON PAPER III takes the form of a cumulative series of performances – with each subsequent performance engaging with the artifacts resulting from the works preceding it in the series. By generating a cumulative, site-specific series through the appropriation of the remains of one another's performances, the artists in WORKS ON PAPER challenge and reinvigorate the notion of the stationary, disengaged exhibition. What, they ask, is the life of performance after the event concludes? Whether engaging in durational performance, instruction pieces, physical and social architecture, live performance in tandem with other media, sculpture, dance, poetry, or text, these artists challenge expectations of working with the traditional medium of paper in real-time.
Each performance is documented on video, and from 6 June to 5 July 2015, MOMENTUM will exhibit these videos alongside the artifacts in a gallery exhibition.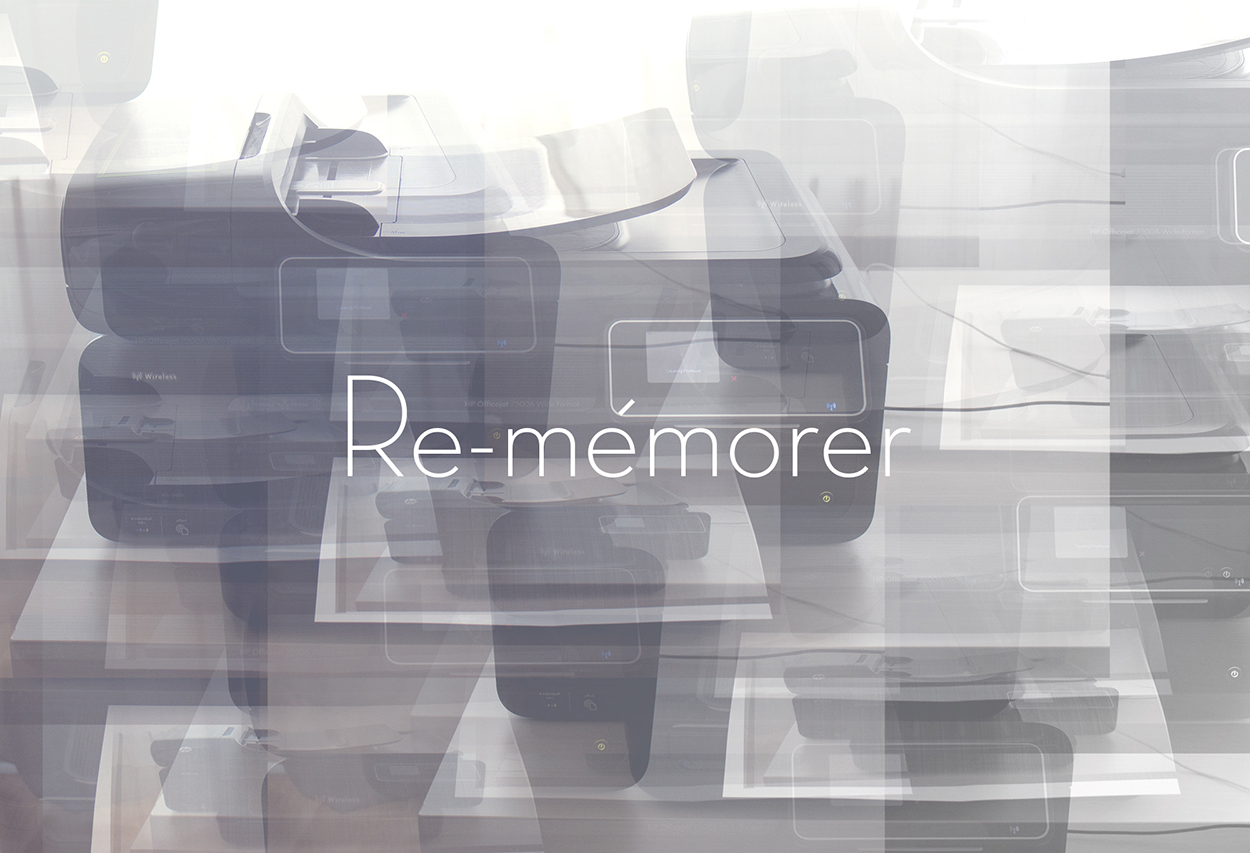 Marina Belikova
Marina was born in Moscow, Russia. In 2005-2011 she studied Graphical web-design & E-commerce in the National Research University Higher School of Economics. In 2012-2013 she did an M.A. in Communication Design: Graphic Design in Kingston University London. In 2013 she entered Bauhaus University Weimar, where she is currently doing an M.F.A. in Media Art and Design.
Re-mémorer
In a landmark 2010 paper in Nature, Schiller (then a postdoc at New York University) and her NYU colleagues, including Joseph E. LeDoux and Elizabeth A. Phelps, published the results of human experiments indicating that memories are reshaped and rewritten every time we recall an event. (reference). The project is inspired by the theory, that claims, that every time we remember something, we don't access the original memory, but rather recall our remembrance of the event. And every time we remember something, our memory is being re-written, the newer memory overwriting the previous one. On the other hand, nowadays we store a lot of our memories in the digital form in order to preserve them safe and unchanged, but doing that we still keep endlessly copying and reproducing them in all the different mediums, so do they really stay unchanged, even being saved digitally? The project idea is to visualise these transformations of our memories.
Overwriting the same memory over and over again until it becomes some abstract image, an idea of the original memory, influenced by our mind, altered by other people and modern technologies. In the end we will see, how the same event is being altered in time through four different points of view.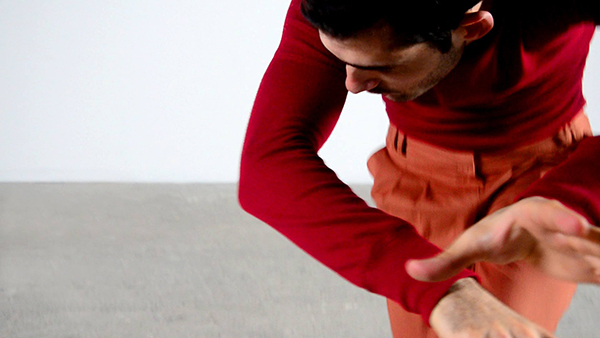 Richard Berger
Richard Berger (18th of may 1981 in Wuppertal) is a Berlin based artist. After finishing his basic Social Worker studies in 2006 he studied physical education, philosophy, politics and economics at the University of Kassel and graduated in 2012 and 2013. There he developed his interest in art, taking courses in contemporary dance and theater and working at the Staatstheater Kassel during his studies. In 2011 he got his first bigger stage performance under the direction of contemporary dance choreographer Johannes Wieland at the Staatstheater. Berger moved to Berlin during his studies in Philosophy and moved his practice to fine art, with a focus on sculpture. Translating his theoretical knowledge of humanities and social science into form, his plastic works revolve around dialectic pairs like the perceptible and the imperceptible or believing and knowing. He often makes use of scientific materials and techniques to stimulate and play with the curiosity of the viewer. Since 2013 he is an active member of Zuhause e.V. a group of Berlin based artists developing a big studio space in the heart of Neukölln. Berger is currently a pedagogue at "die reha e.V.", where he works with mentally disabled teenagers and adult. He is awaiting to be accepted to the Faculty of Fine Arts at the Universität der Künste in Berlin, to start in October 2015.
A lack of information
What is a simple sheet of paper usually made for? Since it was invented it gives the user the possibility to structure his thoughts and bring them in a concrete material form. The owner usually uses it as a medium through which to transfer his/her inner world to the outside and make it visually perceptible. At the same time the sheet of paper is used as a storage medium. The information on it will be stored until it is no longer interesting. In particular, the artist usually tries to produce content on the paper which is interesting for a longer period, especially if the work is made for a viewer. The viewer gets the chance to perceive the visual content and build up his/her own personal thoughts or ideas out of it. This performance plays with the idea of not satisfying the expectations of the viewer to take part in his structured thoughts on paper. It plays with hiding and destroying instead of showing and storing. If the content is not shared, is there still content? Is the viewer trying to slip into the role of the artist and create his/her own information in front of his inner eye? Or is it only confusing?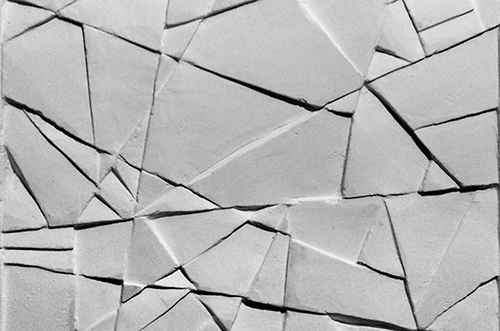 Andreas Blank
Andreas Blank was born in Ansbach in 1976. He attended the Karlsruhe State Academy of Art (Staatliche Akademie der Bildenden Künste) and was Meisterschüler under Prof. Klingelhöller. He held a scholarship with the German National Academic Foundation and received his MFA from the Royal College of Art in London. In 2009 he was a finalist for the New Sensations Award by Channel 4 and the Saatchi Gallery. Blank lives and works in Berlin. Andreas Blank's stone encarved trompe l'oeils seem casual at first sight. However, his arrangements are precisely staged and after closer inspection, one discovers that light bulbs, transport boxes and plastic bags are made of marble, alabaster or sand stone. In his sculptural practice, Andreas Blank combines the abstract and the realistic, the conceptual as well as the technical. He sources stones from quarries from all over the world, carves them with elaborate deliberation and assembles them in sometimes consciously stylized, and other times deceptively realistic objects of the everyday. In his precise installations, the apparently ephemeral objects achieve monumental permanence. Whether marble, alabaster, or porphyry, material historically used to serve religious or political functions, has in Blank's hands acquired a seemingly casual and fragmentary character. The geographical and cultural identity of the stone and the memorial function of stone-sculpture in general refer to the value of each object. Blank questions the obvious and transforms traditional ideals and values on the ordinary and present.
Movement On A Natural Surface
?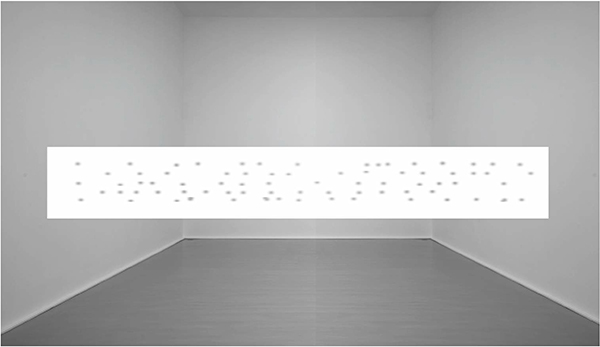 Isaac Chong
Isaac Chong Wai is an artist from Hong Kong and MFA candidate in Public Art and New Artistic Strategies at the Bauhaus-Universität in Weimar in Germany and received his BA in Visual Arts (Hons.) from the Academy of Visual Art in Hong Kong Baptist University. He works with diverse media, including performance, site-specific installation, public art, video, photography and multimedia. His work, "I'm not changing the color of history – The Sarajevo White Roses," is selected to be shown at Macura Museum in Serbia in 2015. Chong's work, "I Dated a Guy in Buchenwald," was selected to Moscow Biennale for Young Art 2014. His video, "Equilibrium No.8 – Boundaries," received honorary mention at the Award of the 2nd OZON International Video Art Festival in Katowice, Poland, in 2013. He was awarded the first runner-up prize for the 2012 Hong Kong Contemporary Art Award. He participated in IAM (International Art Moves) in Dresden, Germany in 2012. Chong had his solo-exhibition at the Academy of Visual Arts Gallery in Hong Kong in 2011. He lives and works in Berlin.
The Shape of Missing Violence
5-7 participants are invited to perform in "The Shape of Missing Violence." Each of the participants is required to hold a knife and stay still. They stand in front of a wall within a "frame" which is made of black adhesive tape in rectangle shape. When the performance starts, artist adjusts their postures and, later, uses the same black adhesive tape to "fill" everything within the frame. Afterwards, the wall and the bodies of the participants are covered with black tapes, while their heads and the knives are still visible; then, their heads are covered with black tapes and, finally, the knives are covered as well. Once participants realize that their body is completely covered, they can move slightly like expanding the tapes from "inside" (not destroying the black tapes) and come out from the tapes, while leave the knife, which is stuck on the wall, behind the tapes. In the end, the shapes of the leaving traces of their bodies are shown while the knives are invisible.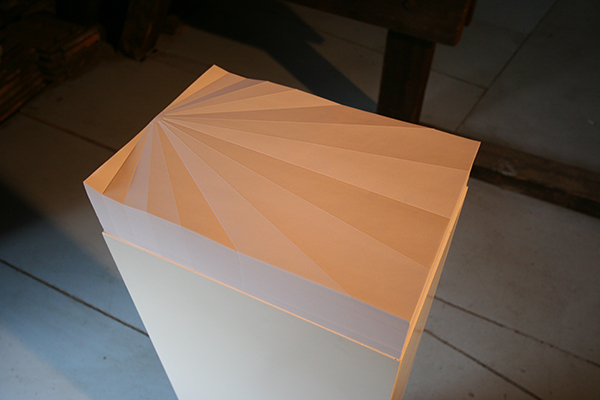 Paul Darius
Paul Darius studied at the sculpture department of the art academy berlin with Prof. Karin Sander, Prof. Albrecht Schäfer and Prof. Eran Schärf. He graduated with a ›Meisterschüler‹-degree in 2014. His artistic practice is linked to a close engagement with daily experiences that become source and inspiration for his works. The development of his works is associated with a creative concern with light, movement, bodily perception and directing the spectator's attention, which leads to installations that combine objects, photography, video, drawing, printing and paraphernalia of daily life.
I Believe I Can Fly
The performative character is not delivered by the action of the artist, but transferred to the audience and it is not a forced one but understood as an affordance, liquidating the clear division of an "acting" artist and the "receiving" audience.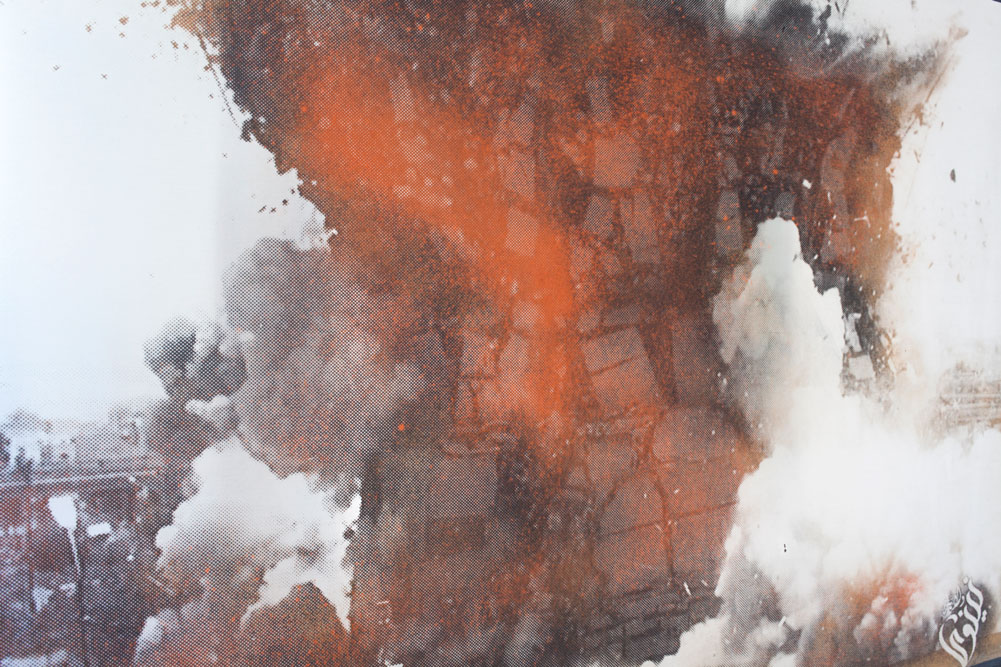 Amir Fattal
Amir Fattal was born in Israel in 1978, and is currently based in Berlin. Fattal graduated from Universität der Künste, Berlin, in 2009, and is a conceptual artist whose practice is one of historical reflection grounded in the history of aesthetics and cultural schisms. Fattal's overarching concerns are the cultural connections between Germany and Israel – countries inexorably linked through their history, memory, culture, architecture, and the geographical diaspora which resulted in mass migrations, transposing cultures to new and different nations.
Frieze
The Frieze performance is a creation of a frieze-like storyboard over a long role of paper using silk screen printing. The story is told by two parallel images: the first one made of animals shots from the frieze of the Ashtar gate at the Pergamon museum and the second are images from arabic media sources showing destruction of Assyrian and Babylonian architecture. The main theme of the performance is to deal with the different representation of story telling/history of that region, between the Arab media, ISIS propaganda and the Western one media view. The process of the printing is one of documentation and erase and the balance between east and west.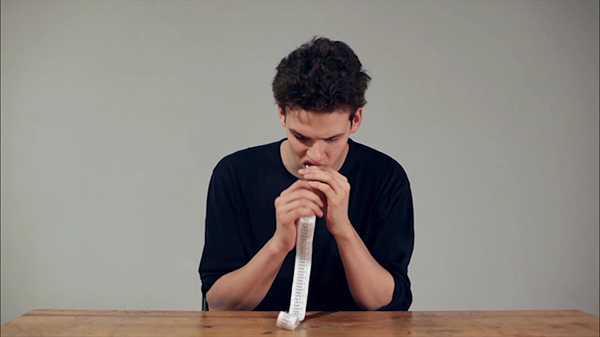 Zeno Gries
Zeno Gries is a visual artist based in Leipzig. Studying Media Art at the Aca- demy for Visual Arts (Hochschule für Grafik und Buchkunst) in Leipzig since 2013, he is primarily working in the field of video, installation and performance. His works, at the moment almost exclusivly self portraits, are a study of how the environment reflects onto himself, sometimes dissecting his feelings and emotions and other times his thoughts and relationships to other things and people. He has been working with the Kunstraum E in Leipzig since 2014, not only curating exhibitions, but also, through a series of events, looking behind the scenes of the artistic process, from the idea, to the creation and the reflection of an artwork.
Progress
"I sleep more, so I can work better.", "I can take time off now, I've earned it." Those are things heard many times. Almost always doing nothing, relaxing or recuperating seems to need a justification which seems to be work most of the time. Zeno Gries visualises this attitude to life in his performance Progress from his own standpoint, realizing that, although he views this critcally, he cannot stop these thoughts and words coming to him. In the performance the artists body becomes a machine, printing the same words over and over again on a see- mingly endless strip of paper. This poses the question, where do the instruc- tions come from? And how can one stop it?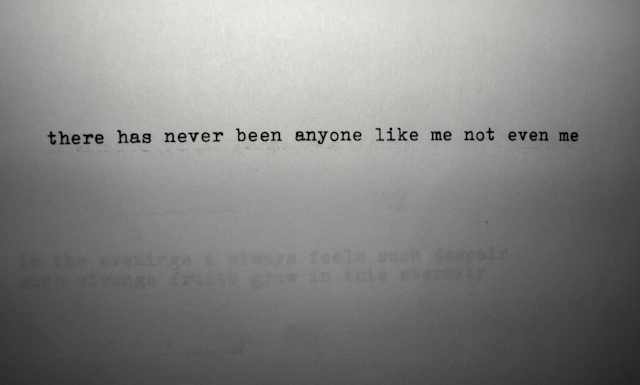 Mariana Hahn
In Hahn works she investigates the question of a universal fate – which outside of the individually experienced – might inscribe itself upon our figures. In order to awaken questions and memories that lay within us, that make us want to understand what it is, that has made us who we are, she chooses very different media; such as performance, video, drawing and photography.
Distant Letter Present Now
FEELING IS A FACT AND MY BODY IS A MONUMENT OF THAT FACT
everything is body, the world is body I am body. Absolute body. the phrases found on the letters that the spectator( reader) receives are part of an internal instant dialogue between body and the inscriptions found on it and vice versa, they are a poem of my body, the poem acts as an externalization of the body, imprinted onto paper. the letter travels to the reader from a distance, a past and yet finds actuality in the instance of reading.
all the parts of the poem could be put together in any order but also as single phrases they are the sum of the whole. the words are sometimes abstract, sometimes clear inscriptions that i find on my body, sometimes as strange and painful lacerations or as in other times as tiny laughing currents. as i write them onto paper they
take on a new form, and also pass away for me, or i for them?
they move from a distance into an absolute presence the instance they move toward me from that distance and are extracted by passing them through my fingers, thereafter they are hardly tangible for me, they become intelligible to me. there is no sense of remorse toward that act, as it has the taste of a life saving action.
they are handed on to the reader and as he/she borrows the words they inscribe themselves into his body.
There always tends to be a difficulty to reconcile language directly to a body, due to the autonomy of language. As soon as words have been written down they become part of a different reality, so connecting them with the body, with this organic form, with the body's story will seem artificial as a result the body can only function as artefact, as an effigy of the scripture.
The reader will lend the phrases a thousand different meanings as he/she extracts these from recollecting his/her own memories and carefully knitting these together with the phrase on the letter. Like that they will find a general objective and value. the body lends itself to the reader as sculpture, sculpture as a felt thought, the face is hidden, the face is too fleeting and too referential, I find the face too masked to be able to discern a clear dialogue from it.
The artist isn't present, and yet she is since the body anticipates the presence of the artist, she isn't there in as much as she doesn't actively interact with the reader, while the phrases inflict movement into the space by creating an adjacent space between reader and body.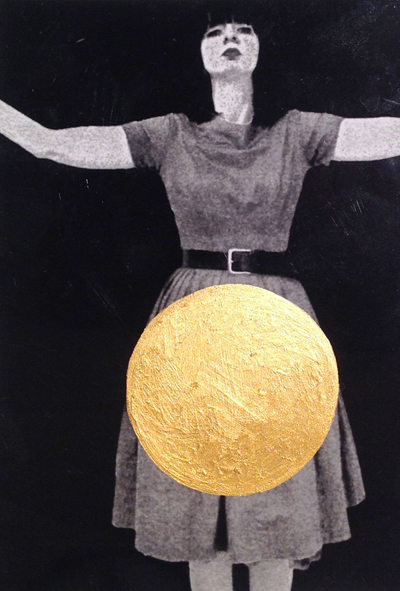 Sarah Lüdemann
Sarah's works are generally on the cusp between seductive sensuality and utter brutality, serenity and irritation. She is moving on a psychological plane, an emotional, yet highly analytical landscape, that is informed by personal emotions, Greek mythology, spirituality, religion, pornography and gender studies. Sarah finished a BA (Hons) in Fine Art, English linguistics, psychology, philosophy and education from Cologne University in 2005. Then moved to Norway, Italy, England and Holland to learn four languages and provoke her alter-egos. In 2010 she was selected for an influential residency in Spain with Mona Hatoum and later that year received a scholarship to study on the MA Fine Art Course at Central Saint Martins, London. She received her Masters degree with Distinction in 2011 and then returned to Germany, country of birth. Her work has been exhibited widely, internationally, including at Printed Matter, New York / Goethe Institute Cairo, Egypt / Collegium Hungaricum, Berlin / Hayaka Arti – Istanbul, Turkey / Trafo – Szczecin, Poland / LYON Biennale de la Danse – La lavoir public, Lyon, France & HDLU, Zagreb, Croatia.
This is the Stuff Your Dreams are Made Off
By charms I make the calm Seas rough, and make the rough Seas plain,
And cover all the Sky with Clouds, and chase them thence again.
By charms I raise and lay the winds, and burst the Viper's jaw,
And from the bowles of the Earth both Stones and Trees do draw.
Whole Woods and Forests I remove, I make the Mountains shake,
And even the Earth itself to groan and fearfully to quake.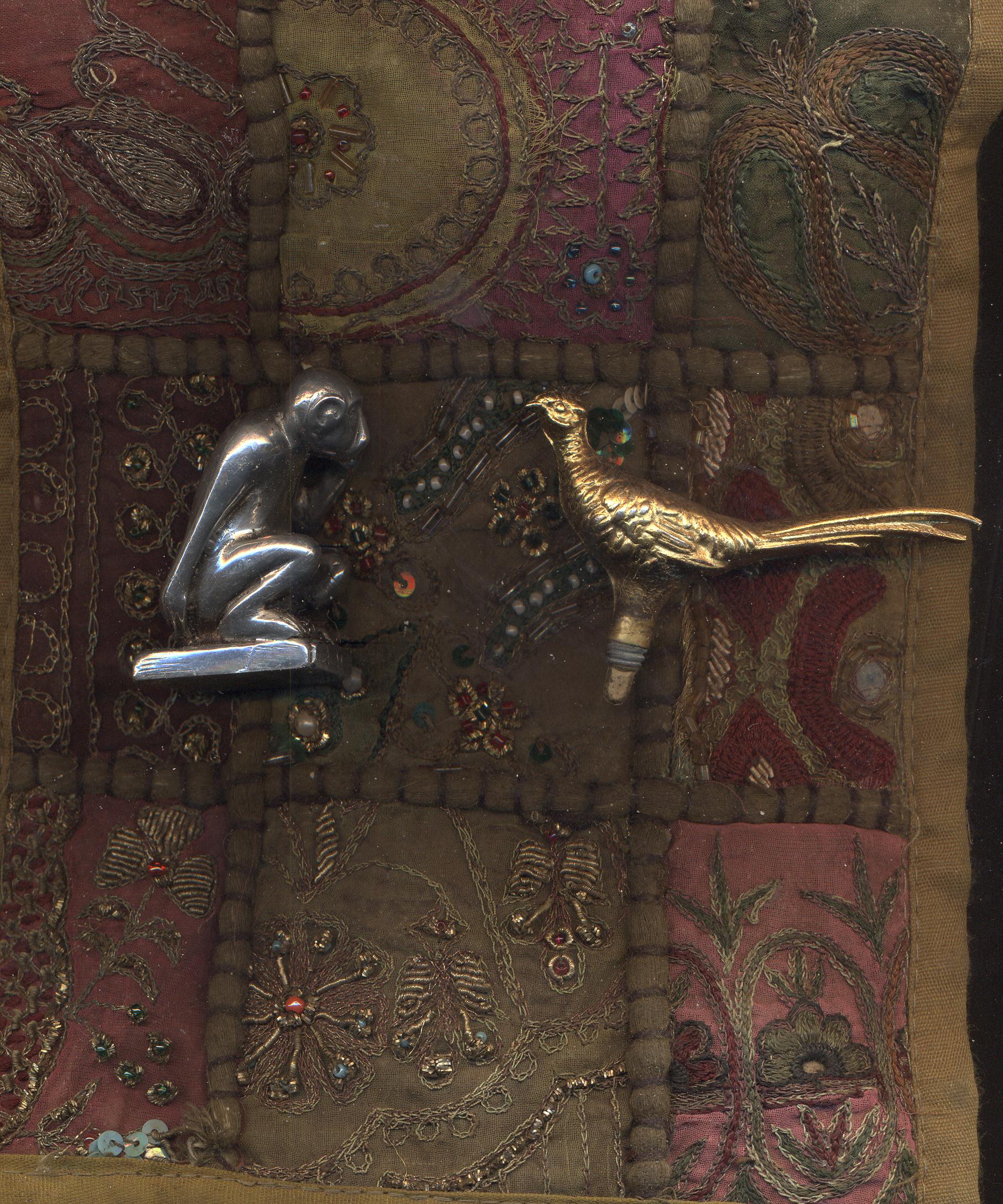 David Medalla
David Medalla (born 1942) is a Filipino international artist. His work ranges from sculpture and kinetic art to painting, installation and performance art. He lives and works in London, New York City and Paris.Medalla was born in Manila, the Philippines, in 1942. At the age of 12 he was admitted at Columbia University in New York upon the recommendation of American poet Mark van Doren, and he studied ancient Greek drama with Moses Hadas, modern drama with Eric Bentley, modern literature with Lionel Trilling, modern philosophy with John Randall and attended the poetry workshops of Léonie Adams. In the late 1950s he returned to Manila and met Jaime Gil de Biedma (the Catalan poet) and the painter Fernando Zóbel de Ayala, who became the earliest patrons of his art. In the 1960s in Paris, the French philosopher Gaston Bachelard introduced his performance 'Brother of Isidora' at the Academy of Raymond Duncan, later, Louis Aragon would introduce another performance and finally, Marcel Duchamp honoured him with a 'medallic' object. His work was included in Harald Szeemann's exhibition 'Weiss auf Weiss' (1966) and 'Live in Your Head: When Attitudes Become Form' (1969) and in the DOCUMENTA 5 exhibition in 1972 in Kassel. In the early 1960s he moved to the United Kingdom and co-founded the Signals Gallery in London in 1964, which presented international kinetic art. He was editor of the Signals news bulletin from 1964 to 1966. In 1967 he initiated the Exploding Galaxy, an international confluence of multi-media artists, significant in hippie/counterculture circles, particularly the UFO Club and Arts Lab. From 1974 – 1977 he was chairman of Artists for Democracy, an organisation dedicated to 'giving material and cultural support to liberation movements worldwide' and director of the Fitzrovia Cultural Centre in London. In New York, in 1994, he founded the Mondrian Fan Club with Adam Nankervis as vice-president. Between 1 January 1995 and 14 February 1995 David Medalla rented a space at 55 Gee Street London, in which he lived and exhibited. He exhibited seven new versions of his biokinetic constructions of the sixties (bubble machines; and a monumental sand machine). These machines were constructed after Medalla's original designs, by the English artist Dan Chadwick. The exhibition also featured large-scale prints of his New York 'Mondrian Events' with Adam Nankervis, and five large oil paintings on canvas created by David Medalla in situ at 55 Gee Street. Another important feature was a monumental animated neon relief entitled 'Kinetic Mudras for Piet Mondrian' constructed by Frances Basham using argon and neon lighting after Medalla's original idea and designs.[2] Medalla also invited artists to perform at the space. David Medalla has lectured at the Sorbonne, the École des Beaux-Arts in Paris, the Museum of Modern Art of New York, Silliman University and the University of the Philippines, the Universities of Amsterdam and Utrecht, the New York Public Library, Simon Fraser University in Vancouver, Canada, the Universities of Oxford, Cambridge, Canterbury, Warwick and Southampton in England, the Slade School of Fine Art, St. Martin's.
Chinoiserie in Potsdam: A Paper Fantasy
performed by Adam Nankervis
The performance is a celebration of the invention of paper and printing in Ancient China and will feature an impromptu by David Medalla as the T'ang Dynasty master Wu Dao-zi and Adam Nankervis as the Taoist master Chuang-tzu.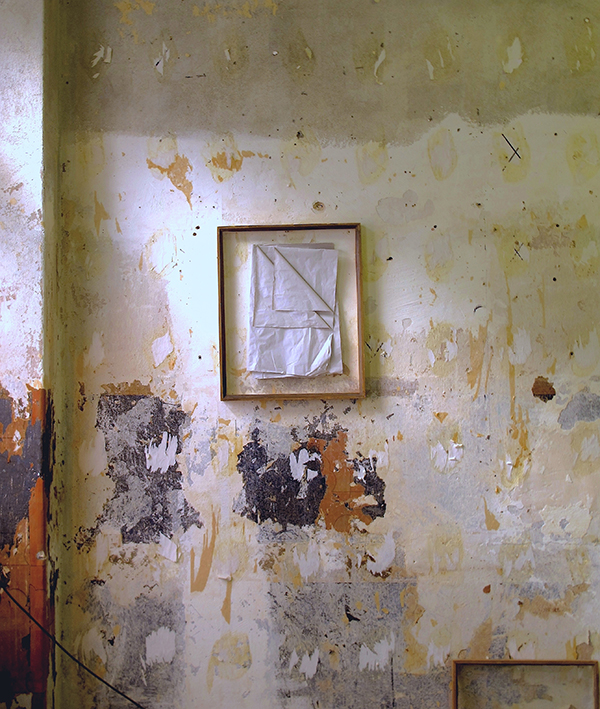 Adam Nankervis
Adam Nankervis is an artist and curator who has infused social, conceptual and experimental practice in his lived in nomadic museum, museum MAN, and his ongoing project 'another vacant space.'. His immersion into the experimentation of social sculptural forms and aesthetic collisions are a trademark of his art. His ongoing project 'another vacant space.', has re-manifested in Berlin Wedding 2011, since being founded in an abandoned shoe shop on Mercer Street NYC in 1992. The project focuses on the re-emergence of the hidden in subject, content and theory, the ephemeral, exploring the art of creative destruction and reconstruction inviting contemporary artists and the historical. His curatorial practice is infused within his own projects, and singularly, Johannesburg Biennale 1997, LIFE/LIVE Musée d'Art Moderne de la Ville Paris, Los Angeles Biennale 2001, Museum MAN/ Blurprint of The Senses Liverpool Biennale, 2004/ 2006, A Spires Embers, Arsenal Kiev 2009,' iIsolation', Izolyatsia Donetsk, Ukraine 2010, including, A Wake, with Rachel Rits-Volloch and Leo Kuelbs, Dumbo Arts Center, NYC November 2012. Nankervis will be performing in Mons Belgium with David Medalla, and installing a temporary site in the city of another vacant space. during Mons, Atopolis The Capital Of Culture program 2015. Adam Nankervis, in collaboration with David Medalla, formed The Mondrian Fan Club, & is the International Coordinator of the London Biennale 2000–2012 which was founded as a free-form artist initiative.
past present/future tense
in acoustic collaboration with James Edmonds (London/Berlin)
Nankervis´action is an erasure of singular memories to create a relic, a vacant space, a string of forgotten threads, for publication and installation.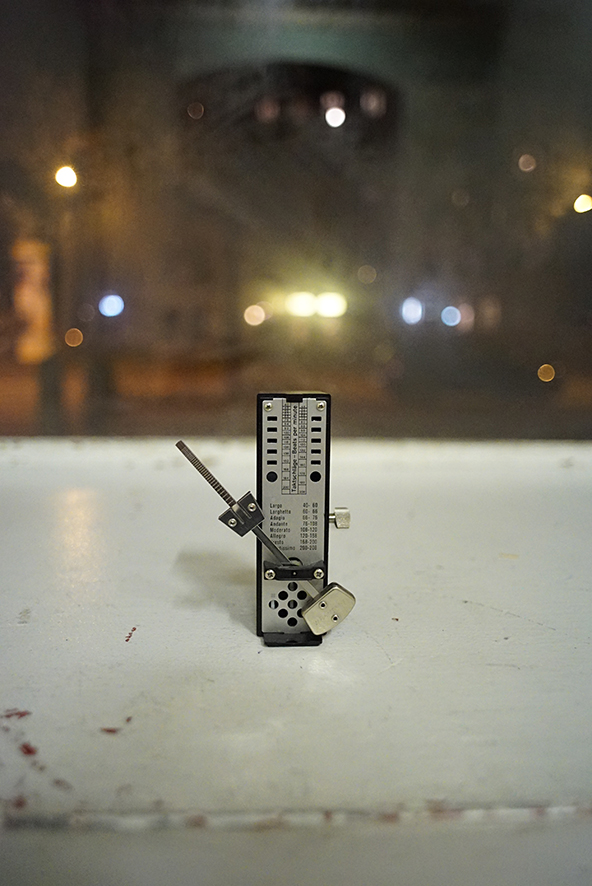 Kirsten Palz
Kirsten Palz, born Copenhagen 1971. is a visual artist working in Berlin. She holds a degree in Computer Science from the IT-University in Copenhagen and a degree of Fine Arts/ Painting from School of Visual Arts in New York City. In 2007, Kirsten Palz initiated her ongoing archive of manuals. The archive is a work in progress consisting today of 317 manuals, including objects, prints on paper and drawings. The manuals engage with various topics, such as dreams, memories, myth, sculpture and social space. Kirsten Palz has shown her works in spaces in Germany and abroad.
Recent works were presented in F******* -Towards New Perspectives on Feminism, Neue Berliner Kunstverein (nbk), Berlin and ff /Temporary Autonomous Zone /2/ in Galerie im Körnerpark, Berlin. Palz's performances frequently take place non-officially in the Hamburger Bahnhof and the Museum für Kunst und Gewerbe, Hamburg – outside the institution's listed program – and include readings and experimental guided tours for audiences.
Dance 001 variation 1, performed by Efrat Stempler
Dance 001
A work by Kirsten Palz
Dance 001 is performed by Efrat Stempler
15 Acts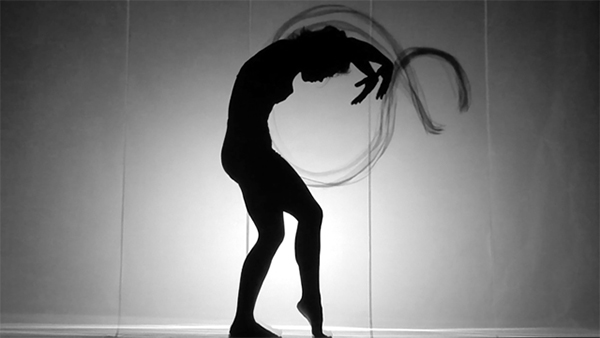 Melisa Palacio Lopez
Melissa Palacio Lopez is Physics Engineer of the National University of Colombia and currently is student of the program Media Art and Design (M.F.A.) at the Bauhaus University in Weimar, Germany. She made in parallel her studies on plastic arts and contemporary dance making and giving workshops and courses in Colombia, USA and Europe. Creating pieces where body movement, science concepts and visual effects can merge, she investigates in subjects where is possible to combine different languages and express science through art and viceversa.
Noise Canteen: Bert Liebold
Website
Bert Liebold is the rhythm section of pleines & liebold. Parallel to architecture studies at Bauhaus­Universität Weimar, in the nineties he intensified drum education. He played in different cover bands within a wide range of styles from metal to funk and pop. After a short trip into the world of latin and african percussion he worked as a drum circle facilitator. Step by step he immersed in extended, software­based sound exploration. Together with Ulf Pleines he finally founded pleines & liebold and the noise canteen network. Bert Liebold about his musical approach and "live sound building": "We use a variable technical setup. Mostly one of us starts with a single sound or sequence. After a view moments we're totally involved. The coincidence of musical purposes, multiple mixed sound structures, human interaction, influences of space and architecture produces each time a very unique, open­minded situation. It's like discovering a hidden world."
Noise Canteen: Ulf Pleines
Website
The musical education of PLEINES started at the age of six with piano, followed by some years of clarinet. Early interest in synthesizers led him to pop bands and sound experiments. Jobs as an architect brought him to London, New York and Tokyo, where he worked with field recordings. With postgraduate studies in media and electroacoustic music he combined photography, space and sound. Recently he focuses in audio at the border between noise and music.
S P A C E
The concept of space is one of the most mysterious and deep notion that fascinates me. As it is a vast notion to analyze, I decided to delimit the area of study and consider it from three different points of view thanks to the conceptions of the french philosopher Gilles Deleuze, the philosopher and scientist Gottfried Wilhelm von Leibniz and the physicist Albert Einstein. Each of them presents a perception of the concept space and I connect these three through a complete narrative as the conceptual background for the project. The starting point is related with the ideas of Gilles Deleuze: "The territory is the property of the animal and go out of it is venture. There is no way out of a territory without an effort for finding a new territory". There, I'm pointing out my own relation with my territory creating and influencing my own space. The body is a shadow, but it's not only Melissa; it's of all those bodies that create a vector to go out of their own territory to found a new territory, which can be transformed through the personal adventure. However, in this adventure there is something that doesn't change, even with the experience of risk and discover, there are aspects of our lives that we preserve since they are the immutable of a human being. Leibniz affirmed that the space is a concept which could be used according the relationship between the bodies and its order of coexistence. Then, the body breaks the personal territory. The images run into new geometries, places, cities or streets making new sounds in other languages, weathers and velocities. To finish the adventure, the body is placed in a new place/landscape where the conceptions of Einstein will be considered: Space and time are interwoven as a single continuum named spacetime and it is not conceived as a plane but as a warped non euclidian geometry influenced by surrounding masses and energy, that is to say, by the strength of gravitational fields. The animation sketches and dance are related with geometries of geodesical forms, where space and time show their curvature influenced by gravity. This design works around the mutable and immutable when crossing personal territory.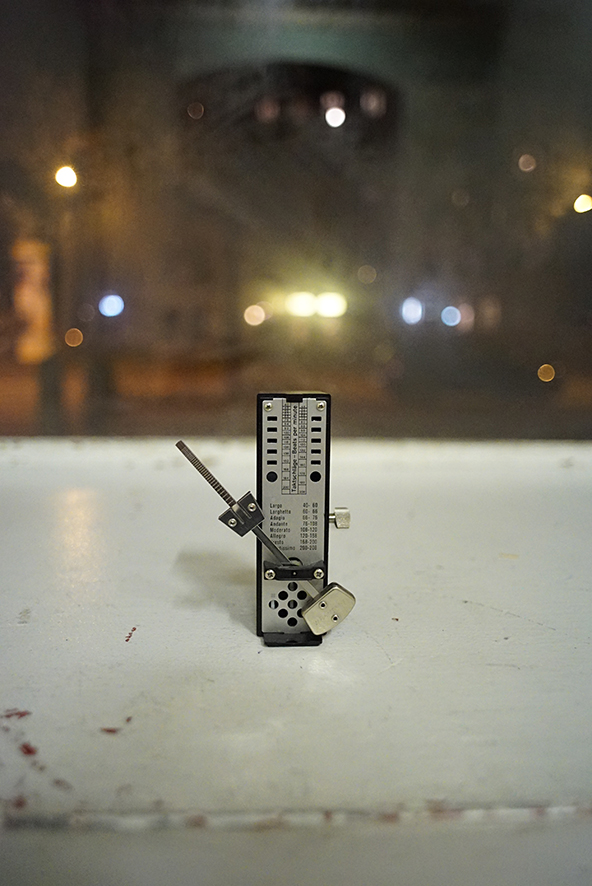 ff (Janne Schäfer, Magda Tothova and Mathilde ter Heijne)
ƒƒ is a living and evolving network of artists, operating since 2011. ƒƒ is a way of working and communicating through art that grows out of collaborations and discussions in close personal contact. Through friendships and alliances we make art that is an essential element of our lives. Art is a field in which we move and meet, while creating and transforming it. We are different, having each our own language and history. Our heterogeneity is our strength. Feminism for us means equality for all: human beings of all genders and all origins.
To Gather
ff will improvise with the materials that were left from the previous performances in a collaborative group process.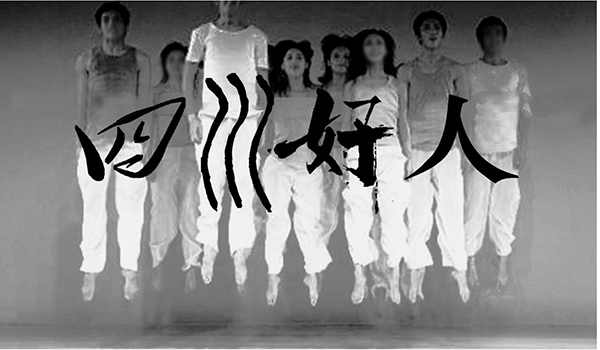 Zhou Xiaohu
Zhou Xiaohu (b. 1960, Changzhou) is a pioneer of video animation in China and one of the first artists to work sculpturally with this medium. Although originally trained as an oil painter, he began using computers as an artistic tool in 1997. As one of China's most well-known most prolific contemporary artists, he specializes in inducing confusion and bafflement, making viewers question the evidence of their senses and their assumptions about the so-called 'facts'. He has since experimented with stop-frame video animation, video installation and computer-gaming software, whereby the interlayering of images between moving pictures and real objects has become his signature style. Working across performance, photography, installation, sculpture, video, and animation, Zhou's practice reflects the documentation of history in a digital age, where particular details become privileged, fabricated, altered, and/or omitted. Zhou's recent shows include his participation in PANDAMONIUM at MOMENTUM (2014), Tate Liverpool's The Real Thing: Contemporary Art from China (2007) and solo-exhibitions at Long March Space in Beijing (2009-10) and at BizArt Center in Shanghai. Zhou Xiaohu is currently an Artist-in-Residence at Berlin's prestigious DAAD.
(by Li zhenhua)
A Collective Exercise "The Good Person of Szechuan"
Eight participants will wear light-colored clothes. There will be black tapes sticking on their clothes which become a part of calligraphy. They will jump until the words "The Good Person of Szechwan" are aligned through the idea of trial and error. This project aims at capturing a perfect "Good Person".