ART IN THE CITY FESTIVAL
[Press Release]
This year Art In The City Festival – the annual event organized by Art In The City – will take place from September 11 to 14, 2015. It is a place of new discoveries, dedicated to curated solo shows and group exhibitions by emerging artists, showcased by galleries and independent art spaces, both new and established. Along a series of on- and off-site talks and special projects.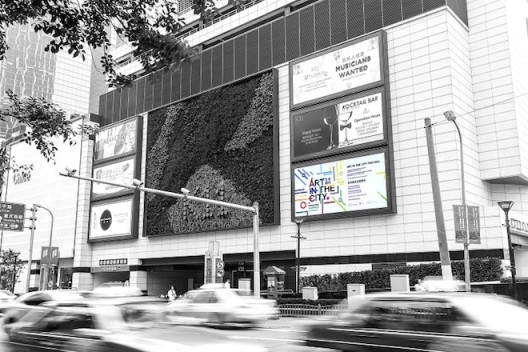 The overall theme of the exhibition is Stop Making Sense, to explore the surreal relationship between artists, our living environment, and change. It is an exhibition about biographies and autobiographies, about cities and landscapes, small communities and our cosmopolitan world, about heritage and the way we absorb it. Its key word is "storytelling": to try and make sense of the world – sometimes turning it upside down.
Exposing to collectors and art lovers the new Chinese art scene, the 17 projects of 2015 are presented by the following galleries: 1933 Contemporary, Gallery 55, 5art space, Alioth Art Center, Art+ Shanghai, Between Art Lab, EGG GALLERY, FQ Projects, Inna Art Space, Meta Gallery, Ren Space, Space Local, TA Plan, Tong Gallery+Projects, The Gallery, UNITED ART SPACE, and Zendai Gallery.
Organized by Shanghai International Culture Association and Shanghai Association of Social Economic &Cultural Exchange, co-organized by Shanghai City Brand Events & Exhibitions Ltd. and K11 Art Mall, and supported by Shanghai Huangpu District Propaganda Department, Art In The City Festival celebrates the outstanding achievements in art and innovation in Shanghai, a city that wants to share creativity and art with the largest possible public.
The second week of September, Shanghai will shine with art as never before.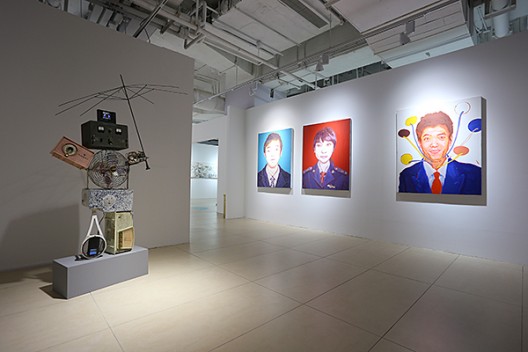 SPECIAL PROJECT: BLAST!
BLAST! opens a window for the digital generation to let everybody hear its voices!
BLAST! is a platform for artists, creative people, free minds who love to play with moving images, animation, cartoons, computer-generated videos and interactivity. It is organized by Art In The City in collaboration with Arthub, Flatmind, K11, MoCA Pavilion and Phoenix Art; and fully supported by LIAN Cultural Development.
The project is also supported by Media Parnter LEAP and International Media Partner Kaleidoscope.
We asked people to send over to us a video or interactive project with no restriction of subject. The best 8 works will be shown at chi K11 art museum, MoCA Pavilion, and BMW Brand Experience Center during Art In The City Festival in September.
The works will be selected by a jury of 6 experts from the world of digital and contemporary art: aaajiao Xu Wenkai (new media artist); Alessio Ascari (Kaleidoscope founder & editor-in-chief); Roberto Gianstefani (co-founder of Flatmind); Miltos Manetas (painter, conceptual artist and theorist); Robin Peckham (deputy chief editor of LEAP Magazine); and Yang Zhenzhong (artist). Chair of the Jury: Davide Quadrio (founder and director of Arthub and co-curator of Art In The City Festival).
For updated informaiton and thepromotion video shot at the top of Aurora Plaza in Pudong, please visit blast.artinthecity.cn.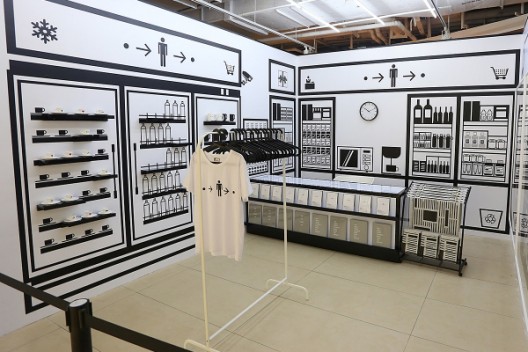 SPECIAL PROJECT: APT INSTITUTE
Within the framework of Art In The City Festival 2015, at chi K11 art museum in Shanghai, Art In The City and New York-based APT Institute present 3 new media and interactive projects by emerging artists Hu Renyi, Xie Caomin and Samson Young.
APT Institute is a non-profit organization founded in 2013 by the Artist Pension Trust in response to the need among contemporary artists for global exposure and recognition of their work.
APT Institute introduces a range of initiatives that advances APT artists and promotes their artworks by weaving together art world professionals and their organizations with APT's network of curators, contemporary artists and artwork for targeted collaborations and interactions.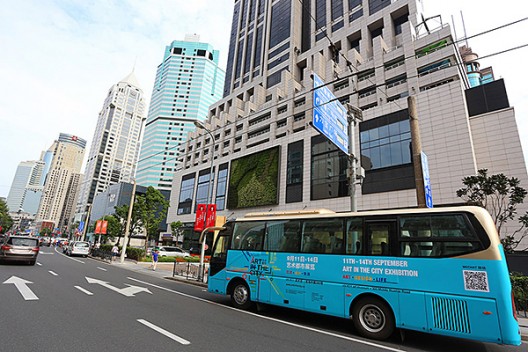 SHANGHAI ART WEEK: ART IN THE CITY TOURS
The newly established SHANGHAI ART WEEK – a collaboration between West Bund Art & Design (8-13 Sept.) and Photo Shanghai (10-13 Sept.), and Art In The City Festival (11-14 Sept.) – will offer art lovers and collectors an exciting combination of fairs, new exhibitions in museums and galleries, talks and events in art institutions across the city.
Art In The City is organizing tailored made tours during the weekend of September 12-13. The tours cover most of the major art events and museums in the city: Aurora Museum, chi K11 art museum, MoCA Shanghai, Photo Shanghai, Power Station of Art, Rockbund Art Museum, West Bund Art & Design Fair, and Yuz Museum.
Please stay tuned for informaiton about our tours.
ART IN THE CITY FESTIVAL VENUE, DATES& HOURS
B3, chi K11 art museum, K11 Art Mall, 300 Middle Huaihai Road, Shanghai
Preview (invitation only) 12:00-17:00 September 11, 2015
Opening (invitation only) 17:00-20:00 September 11, 2015
Public Days (ticket) 11:00-19:00 September 12 – 14, 2015
MEDIA CONTACT
Ms. Effie Sui
Tel.: +86-21 2220 6677, 137 61167 633
Email: effie.sui@citybrandevent.com
Website: www.artinthecity.cn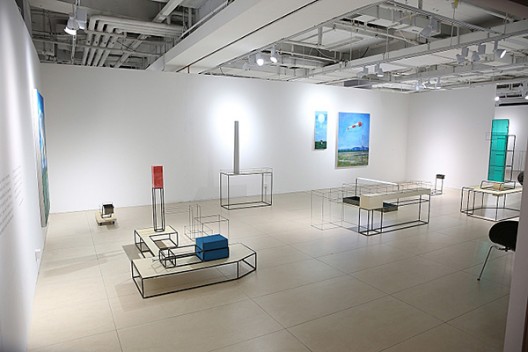 ABOUT ART IN THE CITY
With their ever expanding system of museums, foundations, galleries and art-related initiatives, Shanghai, Beijing and Hong King are the region's artistic epicenter.
Art in the City is a groundbreaking new project supporting art in Shanghai and China, bringing together fine arts, design, lifestyle, and collecting in a seamless flow of information and events.
The 4 main features of Art in the City are:
• a digital platform: a mobile app and a website constantly updated with the latest information on exhibitions, events, galleries and institutional activities in Shanghai, Beijing and Hong Kong. For download, please search in App Store: artinthecity.
• an agency for the creation and production of art-related projects and events for companies, brands and institutions.
• a series of private events and PR activities to introduce collectors and art lovers to new art, to galleries, museums and artists' studios. A series of seminars, talks and educational activities, with trips around China and abroad to see art and design where they happen.
• a festival: an annual event dedicated to those who want to enjoy Shanghai from a creative perspective, and enrich their lives enjoying and buying works of art and design.
CREATIVE, CURATORIAL & MANAGEMENT TEAM
+ For the past 10 years DONNA CHAI (Art In The City Managing Director) has devoted herself to the organization of international fairs, exhibitions and events. The projects she was involved in were dedicated to art, fashion, beauty, design and lifestyle. From 2006-2012 she worked for SH Contemporary – Shanghai contemporary art fair, eventually becoming the project's Fair Manager. She co-founded Art In The City in 2013 and has been its Managing Director ever since. She is also the Operation Director of 2015 ART021. She lives and works in Shanghai.
+ MASSIMO TORRIGIANI is the chairman of the Curatorial Board of PAC, Milan's museum of contemporary art; the director of the new complex for contemporary art and culture in Bari (Italy); the co-director of Fantom, a curatorial and publishing platform dedicated to photography and sound; and the artistic director of Capo d'Arte, an annual exhibition of contemporary art in a remote village in the South of Italy. Simultaneously, through Boiler Corporation, his creative agency, he works for institutions and companies, curating art, communication and publishing projects.
From 2010-2012 he was Director of SH Contemporary. He lives and works in Milan.
+ From1998-2008 DAVIDE QUADRIO directed BizArt, the first non-profit artistic laboratory in Shanghai. In 2007 he created Arthub Asia, a platform for the production and promotion of contemporary art from and in Asia. Among his most recent initiatives, the exhibition of Qiu Zhijie on the occasion of the Venice Biennale 2013 and the solo exhibition of Yang Fudong for Toronto Film Festival 2013. He coordinated and curated the City Pavilions Project for the Shanghai Biennale 2012. He is currently consulting Aurora Museum Shanghai on the development of contemporary art projects, and sits on the Board of Curators of Milan's museum of contemporary art. He lives and works in Shanghai.
ABOUT K11
A global high-end lifestyle brand operator under New World Group, K11 is the world's first original brand to pioneer the blend of three essential elements of Art · People · Nature.
Art K11 not only displays a permanent collection of local young artists' works, but also allows the public to appreciate differentlocalartworks and performances during shopping and leisure time through the provision of various multi-dimensional spaces. This can help enhance the communication and exchanges between artists and the public, nurture habits of art appreciation, and allow young artists to have more opportunities for showcasing their works so as to foster the development of local art.
People K11 manages, reorganizes and integrates humanity, history and geography of the adjacent regions from various perspectives in differentcities. It revitalizes, regenerates and recreates the humanistic experience, art and culture in the regions so as to create a unique K11 multicultural living area.
Nature Various green design and technology concepts are taken into account in the interior architecture of K11 projects so as to minimize the negative impacts on the natural environment and upgrade the overall quality of urban public premises. Designed with a garden concept, K11 features a multidimensional natural landscape with a variety of local plants, green roof, vertical greening and urban farming, and creates a perfect integration of natural space and local culture so that visitors feel like indulging in an urbanoasis and are inspired to consider the intimate relationship between human and nature.
test